The average wind speed early in the year is around 20mph, that is fresh breeze, on average. It's a remote set of islands, it's windy. May, June and July should be the drier months, but we know how the UK weather likes to buck a trend. This example shows the average winds for March, Shetland is dark blue, very windy.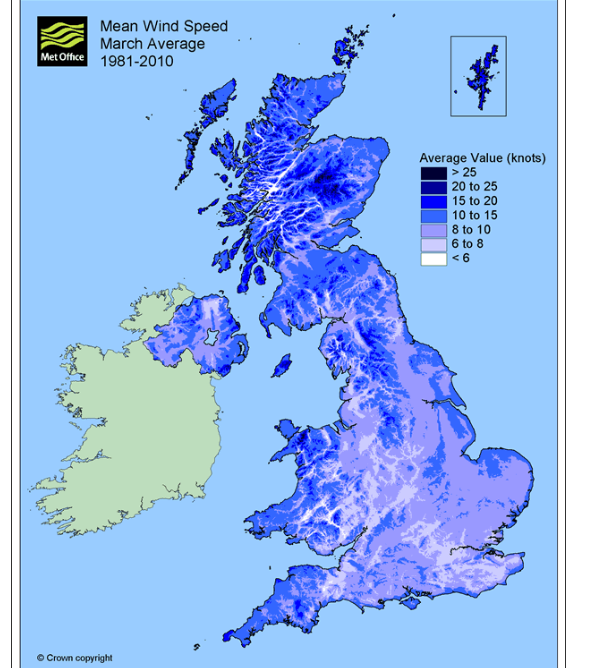 Data from the UK Met Office
The sunshine amounts vary greatly. The average sunshine in December is only 18 hours for the whole month but by May it is up to 181 hours. In June it can barely go dark, often just for a few hours. As the islands are so far north, around midsummer there is a summer twilight, the simmer dim. The contrast summer to winter is huge.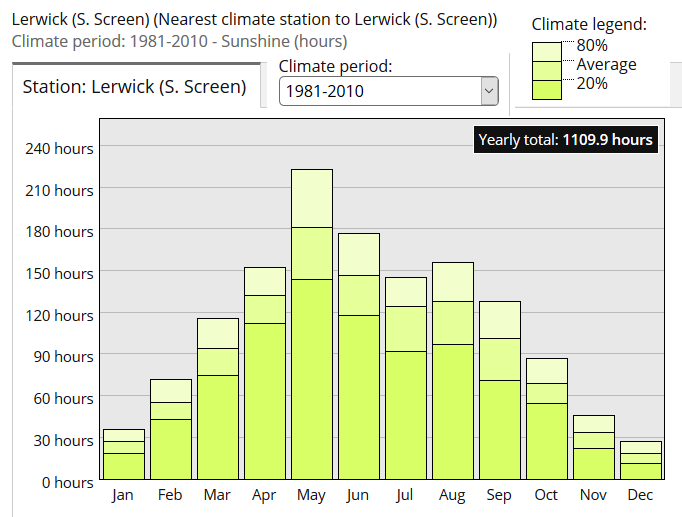 Data from the UK Met Office
It's not going to be a hot holiday with a tan (but you should be wearing sunscreen away), pack for all weathers but there's lot to discover, those beaches and clear blue waters, the wildlife and a brisk breeze on the ferries between the islands. Spot the location from the series and nip out the back door of The Lounge. This time of year, it's dark enough to see the Aurora, keep an eye on the Shetland webcams for a glimpse from afar. Shetland should no longer be in a box on maps, so you can truly appreciate how far away it is.
So, hoorah for Tosh meeting a good guy and dubious Duncan keeping Jimmy company as women across the nation cheer that Perez is still single. Everyone get out of that wind (and if there is one), til next time.