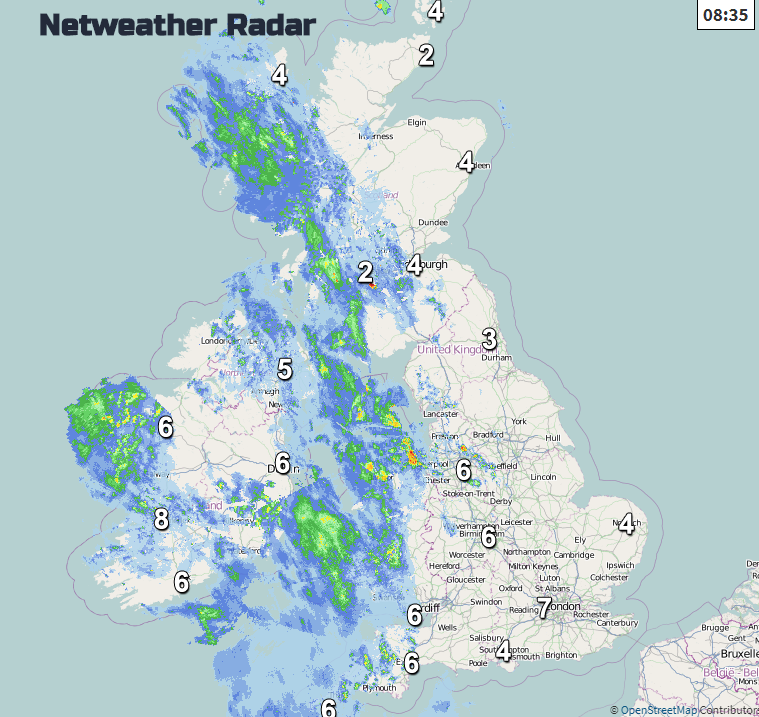 This week
High pressure lurks away to the south settling our UK weather down. There will be a low pressure skirting by on Wednesday bringing blustery winds to Scotland and Northern Ireland. Another low pressure heads in Thursday night and Friday which will bring rain and brisk winds to more of Northern Britain and Ireland but at the moment it looks like high pressure will take over for next weekend.
There is some milder air about for the first half of the week lifting the temperatures into the low to mid-teens. By Friday there will be colder air from the NW with some sleet and hill snow in the mix.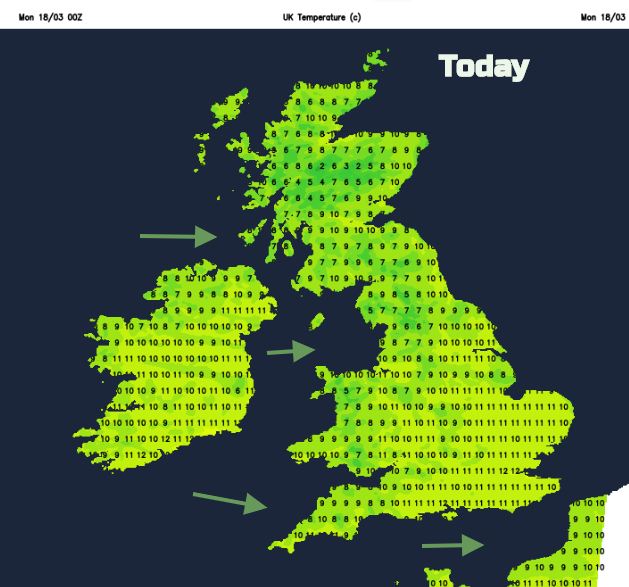 A few spots might see up to 17C as the strengthening March sunshine gets to work. By night, it will feel cool but not bitterly cold with just a few touches of frost tonight and then 6 or 7C for most of the towns and cities until later in the week.
Today
There has been a fine, sunny start for much of England and eastern Scotland. To the west, there is more cloud and frontal rain edging across the UK. Overall the rain is fading but today there will still be some heavier bursts, just briefly as the area of rain becomes more showery through the day. By Tuesday there won't be much rain except for NW Scotland which will see wet weather tomorrow and dampness for western Britain and Northern Ireland.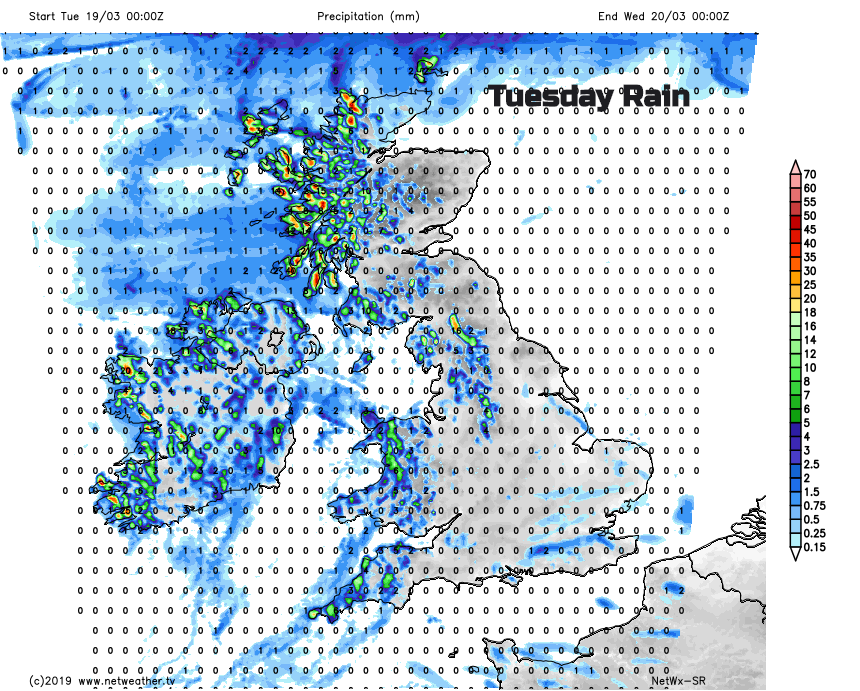 The cloud amounts vary too as weak frontal bands drift in off the Atlantic, but in a bit of shelter and any sunny spells, it will feel warm. It's that time of year, stronger sunshine but still a nip in the wind and dramatic changes week to week or even day by day. At least it's not as windy today.
More discussion about Storm names and weather warnings on Netweather forum