This week does look more settled and drier, which maybe be a relief if you saw persistent rain, flooding high winds or even snowfall last week. That doesn't mean it will be dry all the time, there is rain from the west today, but it won't be anywhere near as heavy. Over 5" of rain was recorded in the Welsh mountains on Saturday, with more probably falling away from the gauges. All of that continues to make its way down into the Valleys, even over the next day or so.
You may remember that Storm Desmond resulted in widespread flooding and the Name our Storms project now includes naming low pressures linked to not just winds, but also heavy rain and snow.
Other weather types will also be considered, specifically rain if its impact could lead to flooding as advised by the Environment Agency, SEPA and Natural Resources Wales flood warnings. Therefore 'storms systems' could be named on the basis of impacts from the wind but also include the impacts of rain and snow.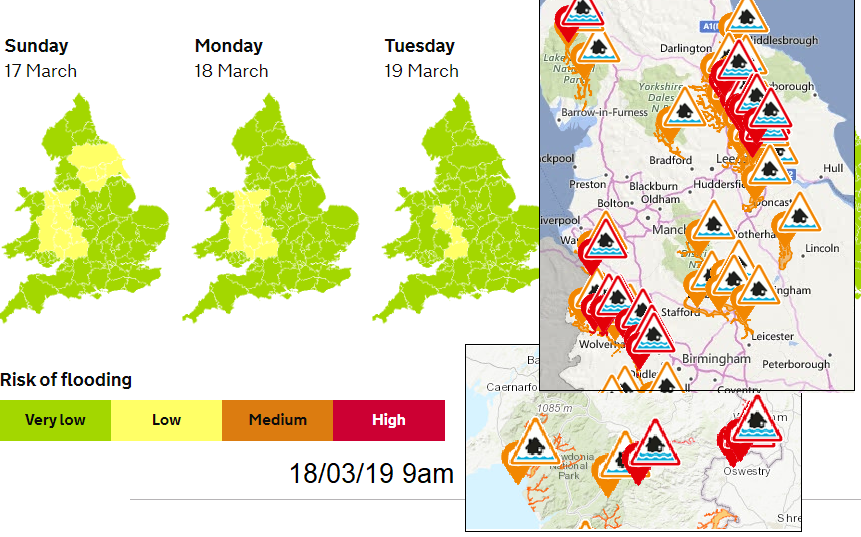 Met Eireann is still quite happily naming storms. The UK Met Office seems to be in a bit of a mood about it all. I say that in confusion, frustration and from a standpoint of wanting it to work. Even the national weather warnings have become quite bizarre recently and the stroppy retort of "it needs an amber warning, or that there might be an amber" has become too random for anyone to know what is going on. That parameter seems to relate to the winds but we've had at least two that didn't reach amber. This weekend the low was not named, we have not had #StormHannah but Met Office partners such as Network Rail and the Environment Agency were using Storm Hannah in their social media messages. As an event overall, Saturday's weather did impact many people, certainly for Wales, northern England and Scotland. Maybe as a wind storm, it wasn't wild enough?
Met Office Why are we Naming storms? The naming of storms using a single authoritative system should aid the communication of approaching severe weather through media partners and other government agencies.
It's a shame it's in such chaos as it is a very useful communication tool as long as the people you are playing with don't pick up the ball and walk off with it.