This time last year the UK was headed into the freezer with heavy snow on the way as the Beast from the East arrived, fast-forward 12 months and what a difference.
We've already seen the February temperature record in Scotland broken this week, and we're going to keep the very mild weather going through the weekend and into next week with more local and maybe national records potentially set to fall.
Today, there is some overnight mist and fog to clear some eastern and central parts of England but once goes, for most, it'll be another fine, often sunny and warm feeling day. Ireland and later western Scotland will be the exceptions to the rule though, with cloud and outbreaks of rain crossing Ireland already, and moving into Scotland into the afternoon as a weather front moves in.
Temperatures will peak at 14-16c quite widely today, with some spots a touch warmer. Where there are winners, there will be some losers as well though, with some southern coastal counties seeing low cloud regularly visiting from the channel, bringing a cooler, if not chilly feel at times - much as was the case yesterday.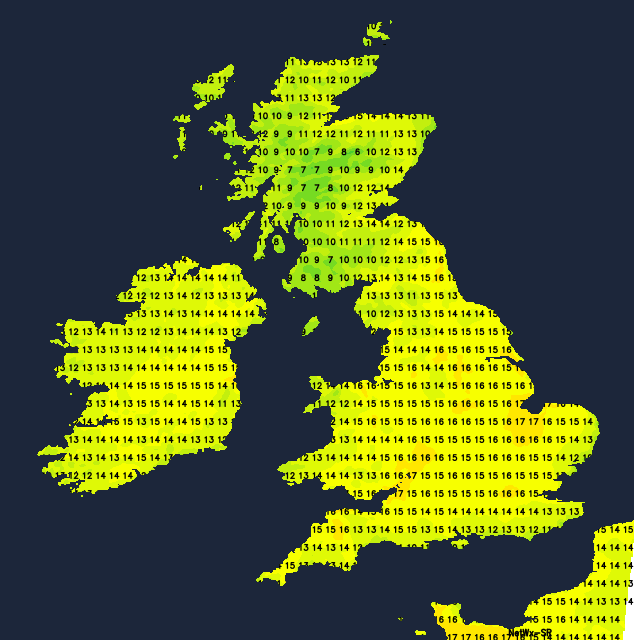 Tonight, as the front which moved into Western Scotland tries to move further southeast, it'll quickly fade to not much more than a line of cloud, with the high pressure to the east sucking the life out of it. The cloud will keep temperatures up though, but either side of it, another chilly night is likely, with a touch of frost in places, along with more fog patches in southern and eastern England.