The spring-like weather continues with 18.3C in Aboyne (Aberdeenshire) yesterday a new Scottish record high for February. Trawling through my own local records near Nottingham I can find a 17.9C on the 23rd in 1990, so could this be broken today? It's certainly possible, with the fine, dry sometimes weather probably continuing until the end of the month.
This morning we have a large anticyclone centred just to the South East of Britain, that'll give most of England and Wales another spring-like day. It's a chilly start though with patchy fog mostly over central and southern parts locally dense in rural areas. This'll slowly lift and clear during the morning to leave most parts with a sunny day, but in the West, the sun may turn watery or hazy through the day.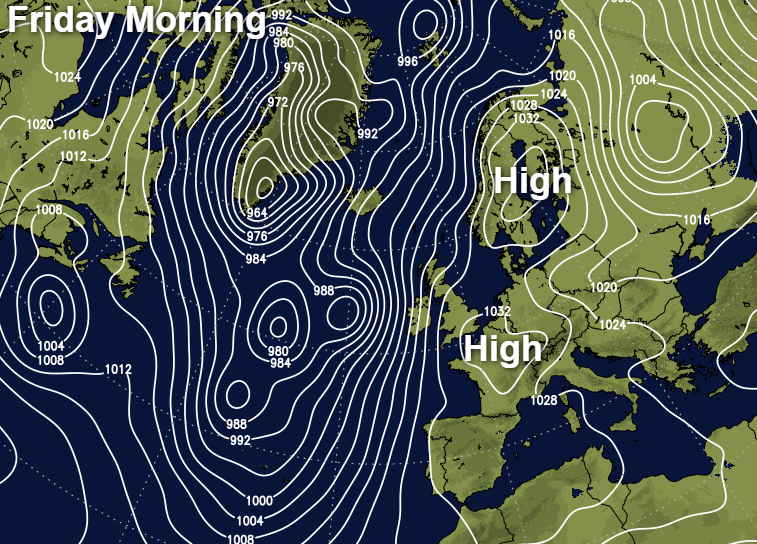 Meanwhile, over Northern Ireland, a meandering Atlantic system will give patchy mostly light rain or drizzle. Across the West of Scotland, there'll be some heavier bursts of rain at first with more cloud in the East preventing temperatures from getting as high as yesterday. Towards Fife, Lothian and The Borders, however, it'll be finer where you'll see the best of the sunshine over Scotland today.
A southerly wind will be light or moderate across England and Wales but fresher and blustery over Scotland and Northern Ireland. It'll be very mild though everywhere with top temperatures 11 to 14C over Northern Ireland and the North and West of Scotland and 14 to 16C elsewhere locally 17C over more sheltered parts of eastern England and to the lee of the Welsh mountains.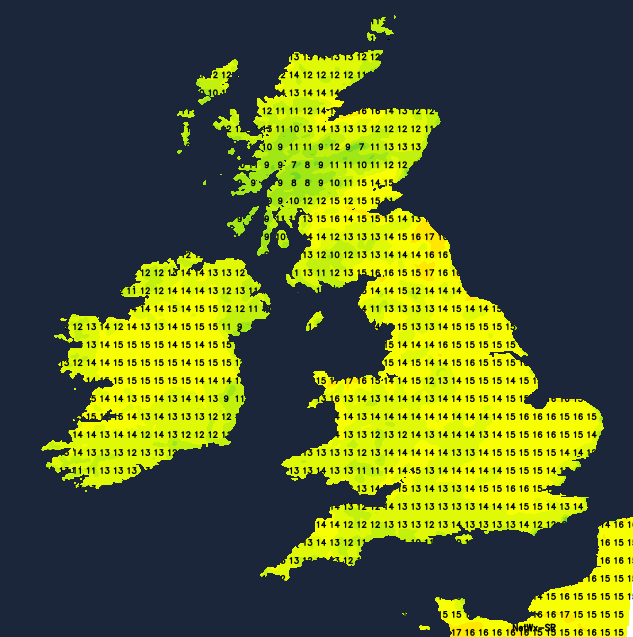 Northern Ireland and the North and West of Scotland see patchy rain into the evening but this should largely peter-out, with skies perhaps breaking in places later in the night. Across the remainder of Britain, it remains much the same after dark, with clear spells. It'll continue mostly dry, with mist, patchy fog and low cloud reforming especially over eastern England where the cloud could be thick enough to give a little drizzle in places later in the night. Here a southerly breeze will be light, but with fresher winds further West. It'll turn a little chilly in some rural areas again, with 2 to 4C low enough for a touch of ground frost in the coldest spots briefly towards dawn. For most, though it'll be a relatively mild night, with minimum temperatures mostly in the range 6 to 9C.