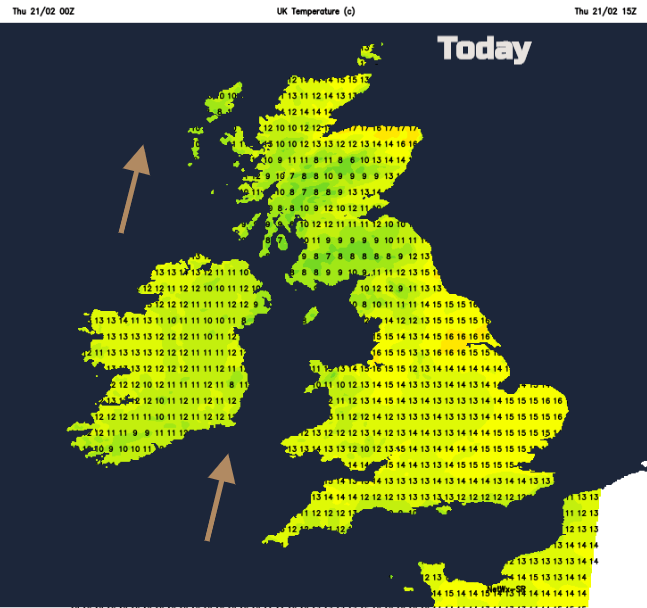 Today there is a south to SW wind, which will be fresh for Ireland and coasts of western Britain. Are which are starting the day cloudy and grey will brighten up and the rain fades. Cumbria and SW Scotland into Strathclyde will take a while to improve with more cloud through the Irish Sea. There will be sunshine for SW Britain and NE Britain with sunny or bright spells in-between.
Rhyl saw 18.2C last Friday, no February records broken yet. Scotland record the one to watch today.
Tonight, the southerly winds pick up for Ireland, through the Irish Sea and for western Scotland with gusts around 60mph with strong winds still over NW Scotland for Friday morning. A completely different picture further east. It will be still with hardly any breeze, especially for SE Britain. There will be fog and low cloud which will mean a murky grey start for some on Friday. This low cloud will disappear through the morning, leaving a sunny afternoon with the mild air. For most of Britain, temperatures will be 12 to 16C
Through the afternoon cloud increases in the west and rain will spread over Northern Ireland later in the day.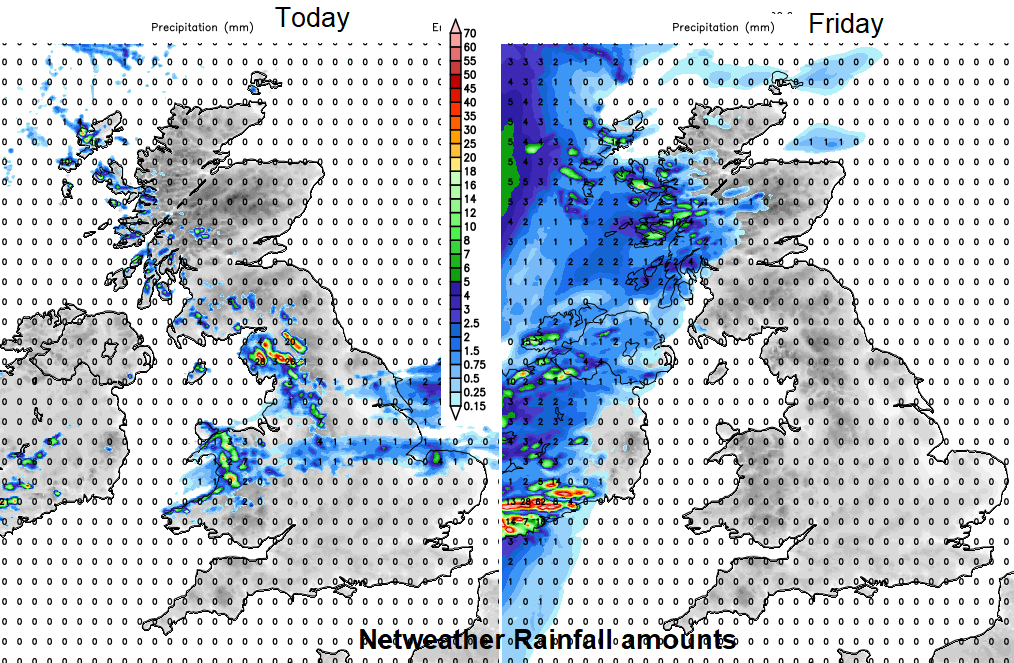 The Weekend
Another band of rain heads in for Saturday morning over Northern Ireland then western Scotland with less warm air. Ahead of this frontal band it remains fine, sunny and very mild.
Sunday looks dry everywhere with a colder start in the far north and a light SE breeze. Sunshine for many and still 15 or 16C for many inland parts of England and Wales.