Today
We have a few frontal bands across the UK today, linked to a low pressure moving to the north of Scotland. This is bringing the blustery conditions and more cloud with outbreaks of rain. It is a mixed day with lines of showery rain edging eastwards and then brighter breaks in between. The strongest winds will be over Scotland with gusts up to 60mph for the hills in the north and east.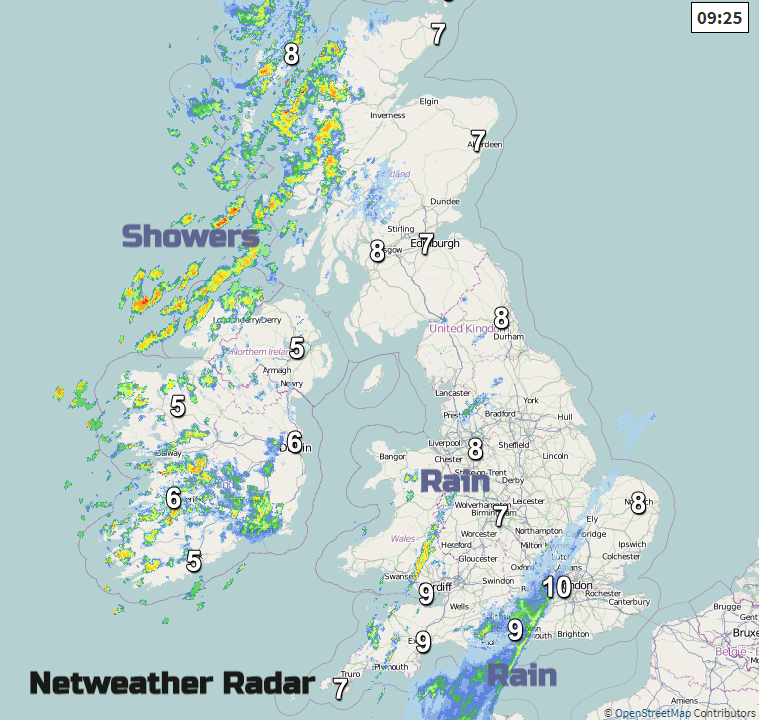 By this afternoon there will be an area of patchy rain over London, Sussex and Essex and another line from the Cotswolds into the south Midlands. Heavier showers will hit north and west Scotland this afternoon, also over Northern Ireland and into Cumbria later. So, some sharp showers even a rumble of thunder.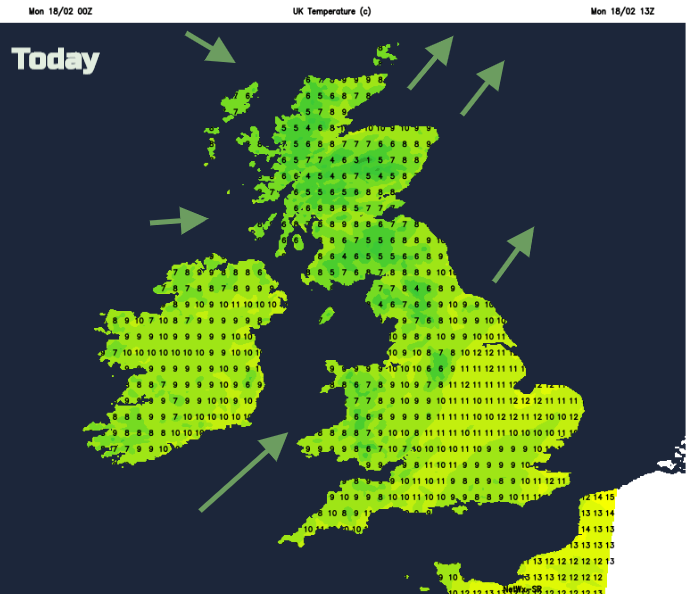 Over the weekend there have been top temperatures of 16 or 17C, we won't see that today. 9 to 11C the maximums today and feeling cooler in that wind. A late update to Friday 15th's temperatures - Rhyl saw 18.2C 65F. Met Office
Tonight
The winds ease down a bit tonight, still from the west. It becomes drier with clear spells as the showery bits fade from western counties.
Tuesday and Wednesday
There will be a fine start on Tuesday, but rain is looming out to the west. A series of weather frontal will move across the UK in the middle of the week with rain over Northern Ireland, western Scotland, NW England and NW Wales. Other parts will see a bit of rain away from SE Britain which looks mostly dry. The milder air begins to feed back in but it's not a glorious picture straight away. There is some changeable weather about with more blustery winds and decent rainfall amounts for the hills of NW England and SW Scotland.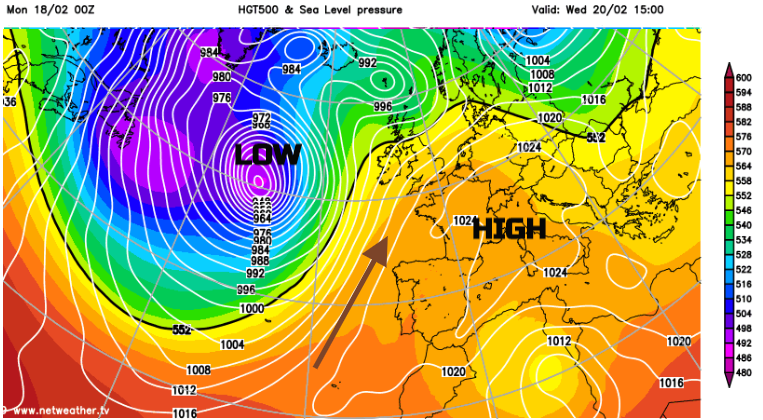 The SE stays settled and drier thanks to the huge high pressure over Europe. This manages to take control again later this week and the UK becomes drier and warmer. Out in the Atlantic, a rapidly deepening large area of low pressure develops but looks to be kept away from the UK, heading north instead. This helps draw up more and more warm air from near the Canary Islands.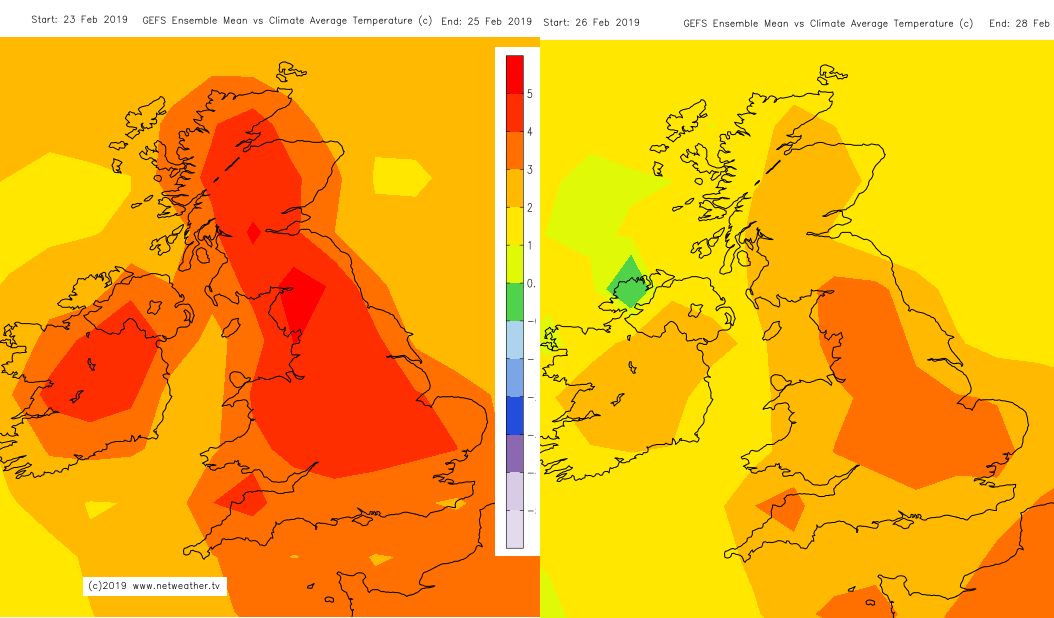 By the end of the week, 15 to 18C is showing on the temperature charts. This would be in the "exceptionally mild" category. Places to the lee of high ground often get the highest temperatures in these situations as the Foehn effect occurs, where drying of air takes place during the passage over hills and mountains. Greater London also looks warm, just generating its own heat island effects as usual (transport and buildings) alongside the mild air. And this mild spell looks to continue into next week.
Not as busy as usual for the grit/salting crews this February. Why can't the UK cope when it snows?