By Saturday morning many places will be more cloudy than on recent days. Another low pressure tries to head in from the west but the high pressure over Europe is doing a great job of warding away incoming frontal systems. It will keep south-eastern Britain settled and dry for most of the week, with perhaps just a little, light rain to end the weekend.
Saturday starts off cool in the SE and also for northern Scotland but not as chilly elsewhere. Greater London could again see 15C but much of the UK will be around 10 to 12C
By Saturday night it will again be blustery with gusty southerly winds, more cloud in the west and a little rain once more for western Scotland and western counties of Northern Ireland.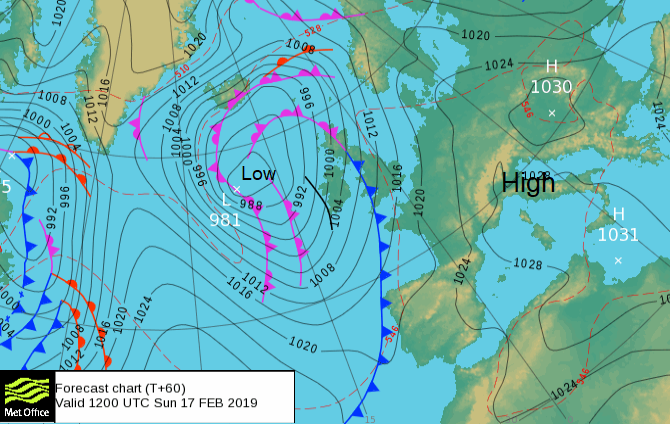 This damp weather will make progress over more of Wales, western England and Scotland during Sunday, so a different day here by then. It will be blustery everywhere, another change for the SE after the recent settled spell.
Behind an occluding cold front, we will lose the mild flow to end the weekend and it will feel cooler on Sunday for most, SE England will notice the change by Monday. The winds will veer to the SW and west with high gusts for NW UK during Sunday night and possible still over northern Scotland on Monday morning.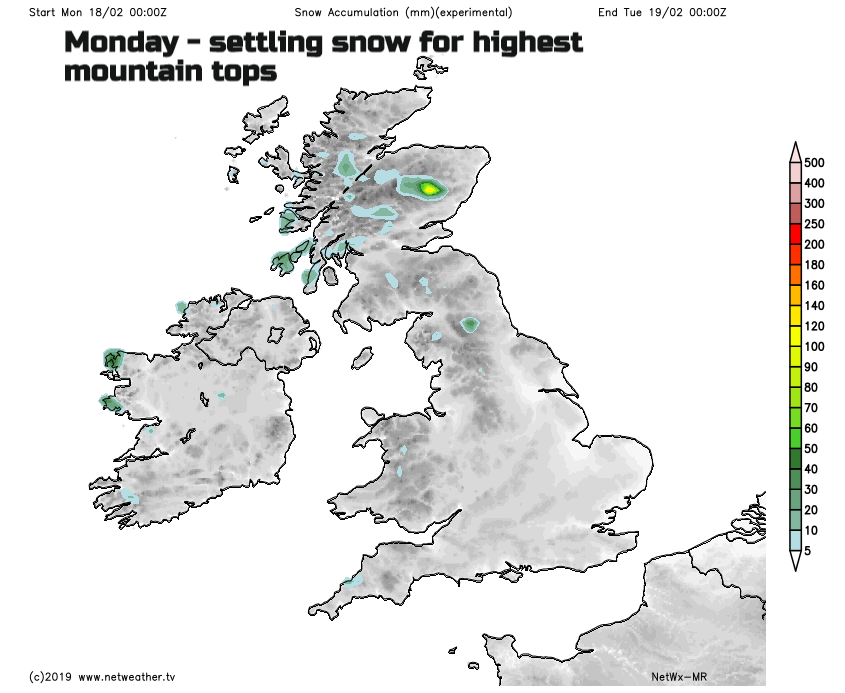 Monday looks cooler with snow for the tops of the mountains and wintry showers for Northern Ireland and Scotland, into the Cumbrian Fells, Pennines, Welsh Mountains and Moors of the SW later in the day. Not much but a blip from this mild theme until the southerlies take hold again on Wednesday.