There is a nip in the air this morning over England, but it everywhere will be milder over the next few days, even though it's the middle of February. High pressure over western Europe is drawing up the warmer air from. This feed begins to fade at the weekend with a chiller/ more average picture by Monday next week.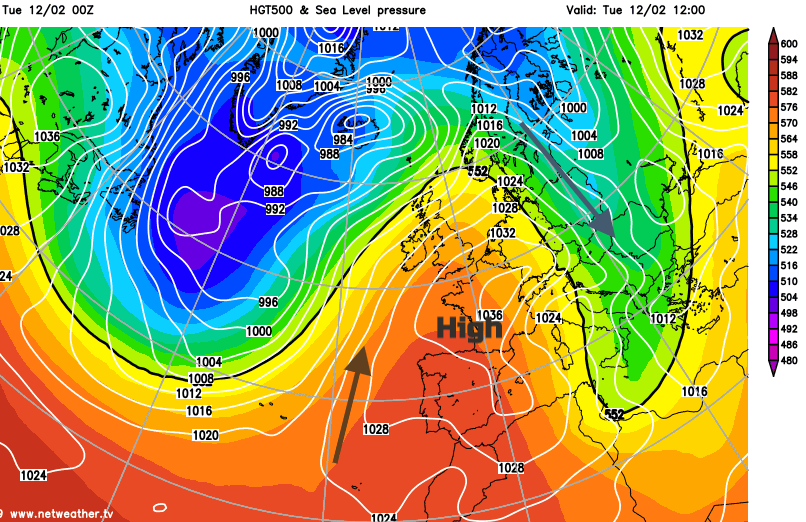 Today
There is more cloud about today with this mild air as a frontal band stretches north-south with patchy rain over Scotland, Northern England and Wales. To the NW there are further showery outbreaks of rain with a brisk SW wind and to the SE, it is more settled and calmer. However, with clearer skies overnight there are several areas starting the day around freezing or just below.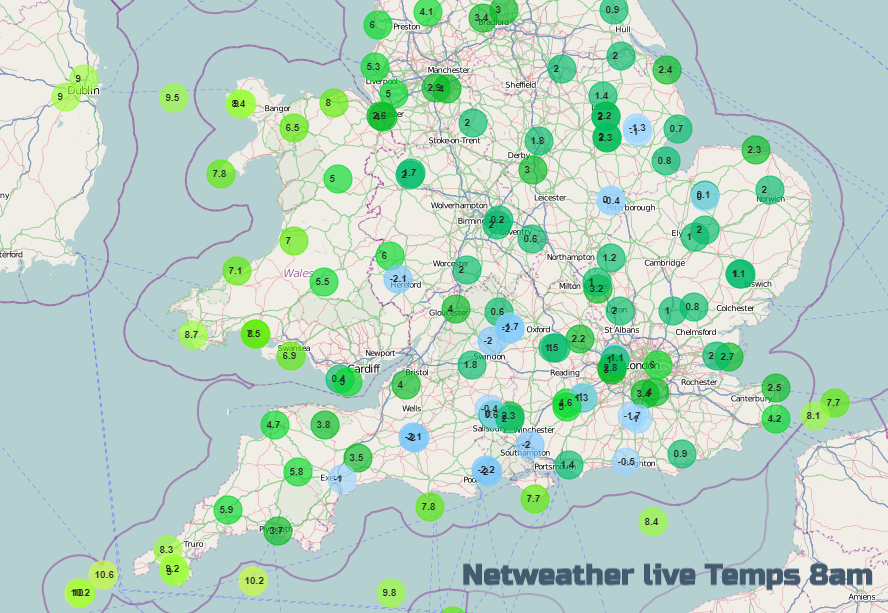 Western Scotland Northern Ireland and Cumbria will see rain today whereas the rest of Britain will have more fair weather. The cloudy band running north-south pivots over northern England and Wales with more dampness on the hills and for the coasts. A cold front moves in from the far NW bringing rain, but this band will wave later on, so it slows down across Co Down, the North Channel and Irish Sea, Isle of Man and Cumbria into Dumfries and Galloway. There will be some sunny spells for England and eastern Wales as the SW breeze picks up and temperatures reach into double figures.