There are frosty, icy conditions this morning with patches of locally dense, even freezing fog in places. This will clear through the morning, as cloud and milder conditions, with drizzle then occasional rain, move in from the South West. Then apart from the odd slight frost, it'll remain mostly mild for at least a week, but with unsettled conditions especially in the North and West where it'll be windy at times.
All but the South and Northern Ireland are waking to a frost, with temperatures as low as -3 or -4C first thing in some rural valleys and glens. -5C was the overnight minimum for Co. Down Shropshire and North Yorkshire. There'll be some sunshine this morning, mostly over central and eastern parts of Scotland and the East of England. That'll persist into the early afternoon towards the East coast and across North East Scotland. The South West, South and Northern Ireland are cloudy and milder, with patchy rain and drizzle already over the province and the far South West moving steadily North and East across the country through the day. Later, the rain will become heavier and more persistent across Northern Ireland, the West and South of Wales and In the West, where it'll turn misty with some patches of hill and coastal fog.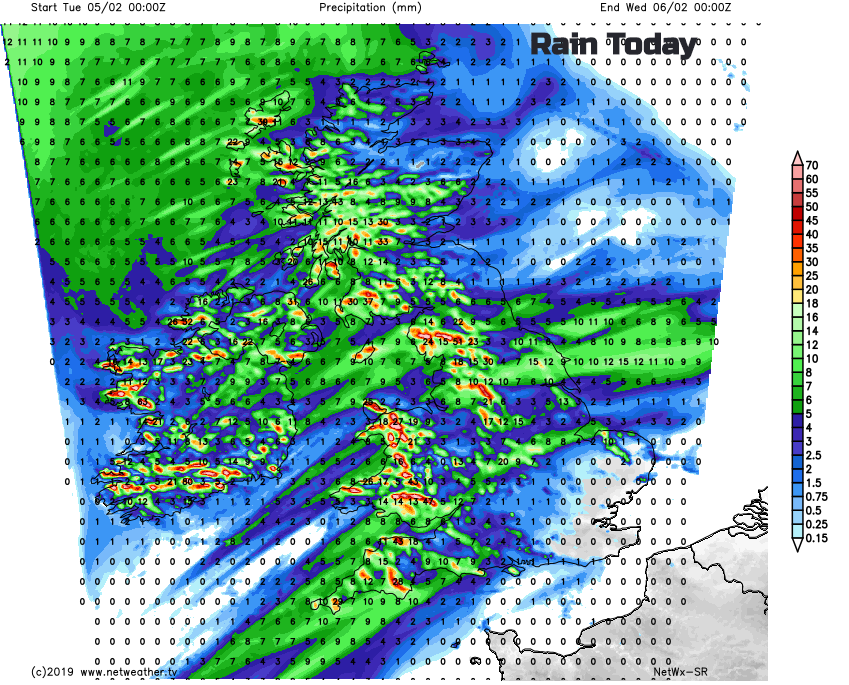 Winds, mostly light at first, will freshen from the South becoming strong in the West, where gales are likely later especially over exposed coasts and hills. After the frosty start, it'll remain chilly over North East England and East Scotland, where temperatures will struggle to reach 6 or 7C. Elsewhere, it'll turn milder, with temperatures eventually reaching 8 to 10C and probably 11 or 12C in the far South West.