Ice is an issue again this morning for eastern and central Britain with a wintry mix over eastern England, bringing a little bit of snow this morning. There is also sleet and rain so all that will add to the icy conditions with the sub-zero temperatures. Milder air is approaching from the west which will stick around until later on Saturday when a cold front sweeps in resulting in a bitter north wind for the end of the weekend.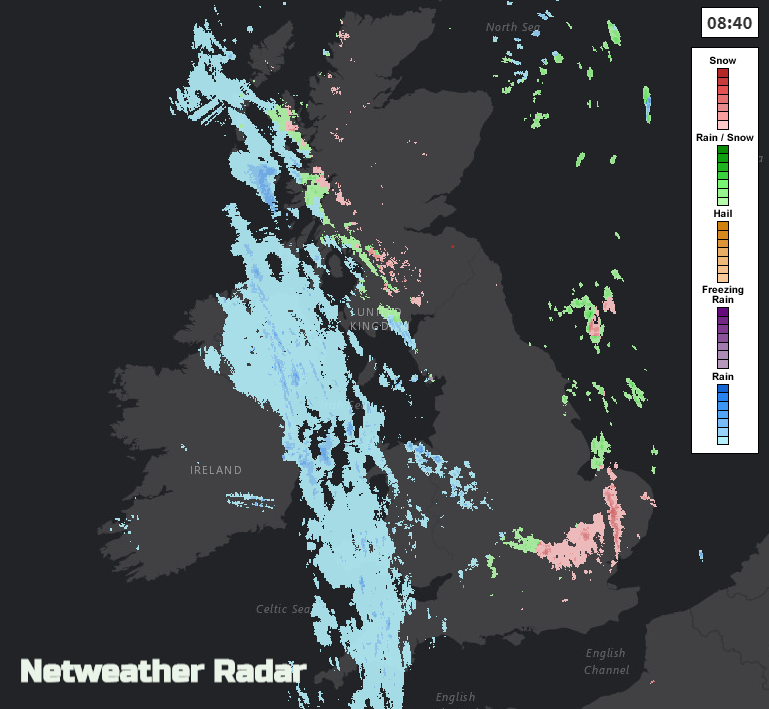 Some parts of Cumbria and Northumberland didn't get above zero yesterday, with snow cover on the hills and a sparkly lingering frost. Overnight many parts of eastern Britain have seen temperatures down to -4C with Aberdeenshire and Highland down to -9C. Further west it isn't as cold this morning and that's thanks to an incoming warm front with its veil of cloud stretching out ahead over western Britain and rain for Ireland.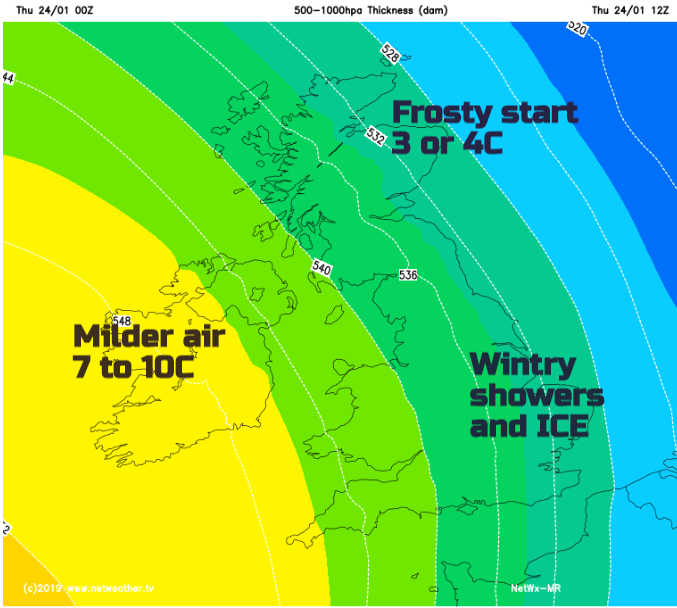 It will be a slow-moving day with very light winds, bright skies in the east and increasing cloud from the west. The warm front rain will continue for Northern Ireland, be patchy over Wales and affect SW England. There are already outbreaks of icy rain into the West Midlands, with the cold air by the surface. The rain band is also reaching western Scotland too and will be preceded by snow over the hills and mountains. It's progress eastwards will be quite slow during today.