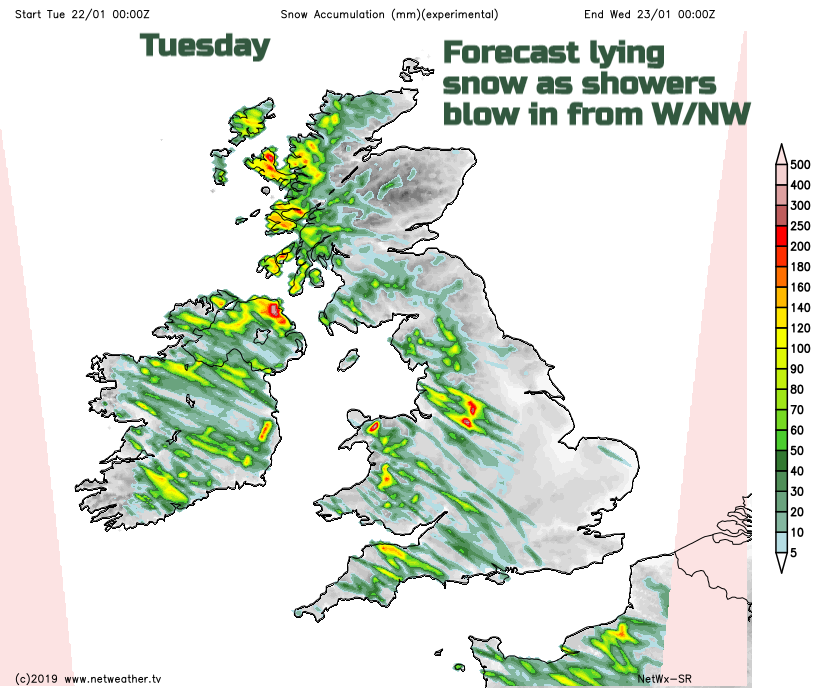 Eastern Britain stays mostly dry and sunny but cold, further west and for the Midlands, there will be lines of showers mixed with drier brighter conditions. Just keep an eye on the radar to see their progress inland, so may reach the M25 later in the day as the winds pick up. Temperatures will only reach 4 or 5C for most with a chill in the breeze. The NW winds will freshen, even strengthen around the coast of Devon and across Cornwall.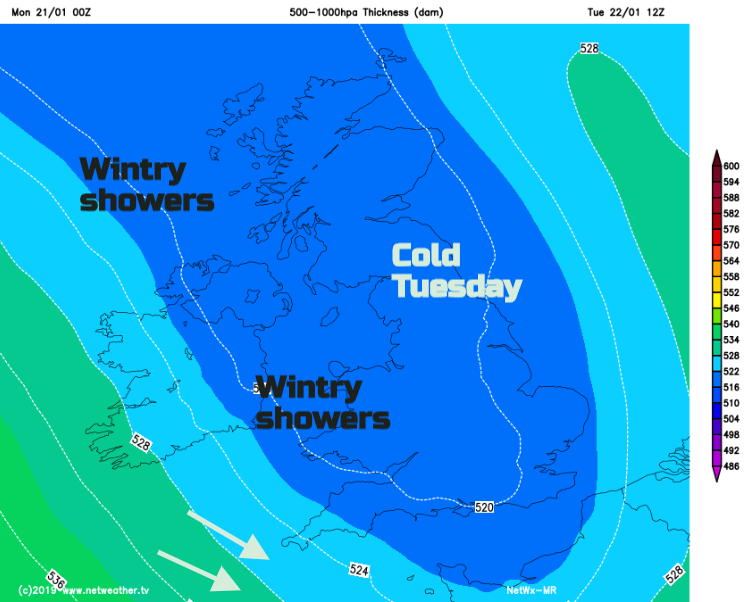 Cold again overnight with a widespread frost. Many inland parts will have very light winds, but Cornwall and Aberdeenshire will have brisk raw winds.
Wednesday
A similar day to Tuesday but a lesser version. Not as with fewer showers, lighter winds but with another cold and frosty start.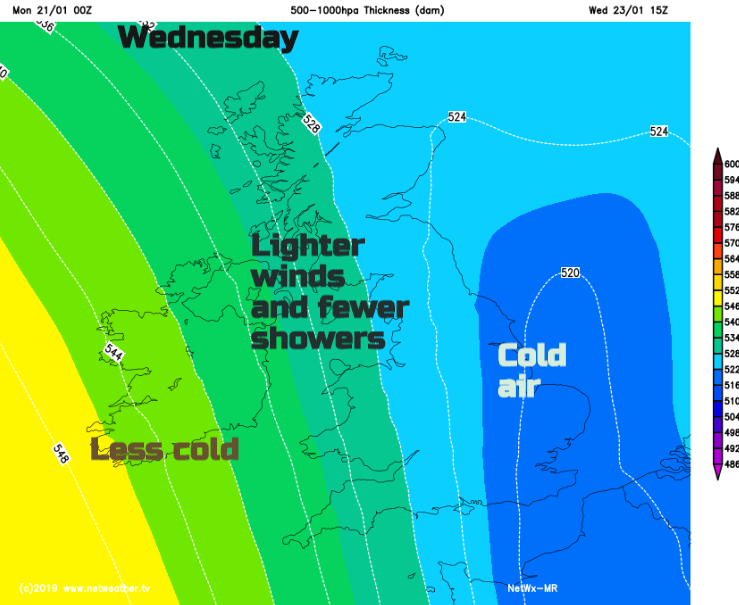 Where's the easterly?
Not showing any more. That's the thing with medium-range forecasting. It's a set of solutions, often grouped together for themes and likelihoods. Taking one solution or subset can work but may not. And on an app, you only see one solution. Shouting, headline style either way can get a result if the cold/snow comes off but if it doesn't often the blame gets put at forecasters' doors. That's why the probability is explained and why a wide view should be held, even if you want tonnes of snow and to go sledging.
It looks like there will be a westerly Atlantic flow Thursday into Friday with strong winds in the far north to end the working week but not the bitterly cold flow from Europe.
The weekend could bring cold air from the north and the risk of snow, it's all still looking wintry and January chilly but no sign of a repeat of last year, for now.
More discussion on the forum, as always.