As we approach the winter solstice with its long nights and short days, any sunshine at this time of year is always welcome. There'll certainly be sunny intervals over the next few days especially in central and eastern areas, but the weather remains in an unsettled mood. There'll be further showers heavy in places, the product of a slow-moving complex area of low pressure to the West of Scotland.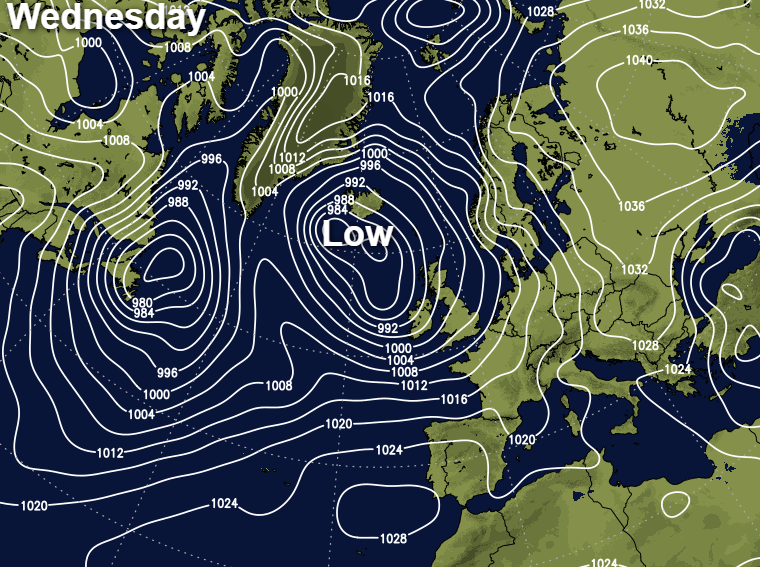 It's a very misty start in places, with a kit of showers locally heavy across the Midlands and South East affecting parts of East Anglia for a while. There's also a fair amount of dry weather though, with the showers in the East moving away to give a finer afternoon with sunny spells and fewer showers. In fact, most places will see some sunshine but in a mixed day, scattered showers in the West, over the Isle of Wight and towards the South coast, will become more widespread through the morning. Northern Ireland, West Scotland, the West, South West, Sussex and Kent will probably bear the brunt of them, some heavy and lengthy perhaps giving local thunder. Such is the nature of showers though that some places will miss them and get away with a dry day.
Although not a strong as yesterday, a mostly moderate or fresh South West wind will be blustery in the vicinity of showers. It'll also feel chilly in the wind, although maximum temperatures of 6 to 8C in the North and 8 to 10 locally 11C in the South, will be on the mild side for mid-December.
There'll be a scattering of showers moving across the country from West to East into the evening, but they'll largely fade from central and eastern areas overnight. The showers will keep going though, over Northern Ireland, Scotland, North West England and West Wales, but should be fewer in the South West and towards the South coast by dawn.