I think it's reasonable to say that today represents the ugly side of winter weather, with wind and rain sweeping through from the west to all parts. Following behind that, we'll see a mix of sunshine and showers or longer spells of rain right through into the weekend, so if you have travel plans it's worth keeping an eye on the latest.
The southeast of England will escape the rain the longest today, but all parts are in for a wet spell. Some of the rain will be heavy, especially in the west where 20-40mm+ is possible, enough to cause some issues with flooding and surface water on roads etc. Track the latest on the radar.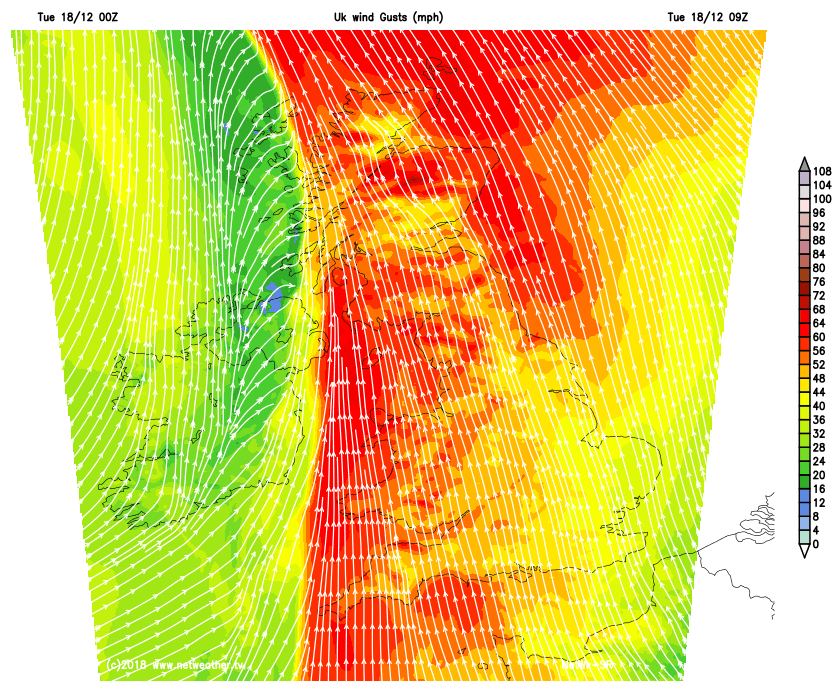 It's not just the rain bringing a hazard today either, the wind is gusting to gale, even severe gale force in places, with the west and north of the country in the firing line for the strongest gusts. It'll be at its strongest this morning and during the early afternoon, before easing down later. Gusts of 60mph plus are likely in exposed spots and around the coasts.
Already today there have been issues near to the coast, with a huge cargo ship beached in Falmouth.
One thing it isn't today though is cold, with temperatures of 7-11c widely, although if you are out in the wind the rain it's not exactly going to feel balmy!
This evening and overnight the last of the rain will clear from the southeast corner, leaving plenty of drier slots but also a good number of heavy showers around - these most frequent and heaviest in the south and west. For many, it'll be frost free but where skies clear for any length of time there could be some patches forming, which could lead to some ice in places.
Tomorrow will start dry and bright for many, but a good rash of sharp, squally and perhaps thundery showers will develop and move through from the west. They'll be most frequent in western and southern parts again, but just about anywhere could be in line to catch one. The best chance of staying dry will be in the east. The showery theme continues on Thursday as well, ahead of a band of rain which is going to arrive from the southwest later on and into Friday.