After a windy Friday with travel disruption, there will be more strong winds and rain on Saturday. Sunday sees the beginning of a change which will last until at least the middle of next week.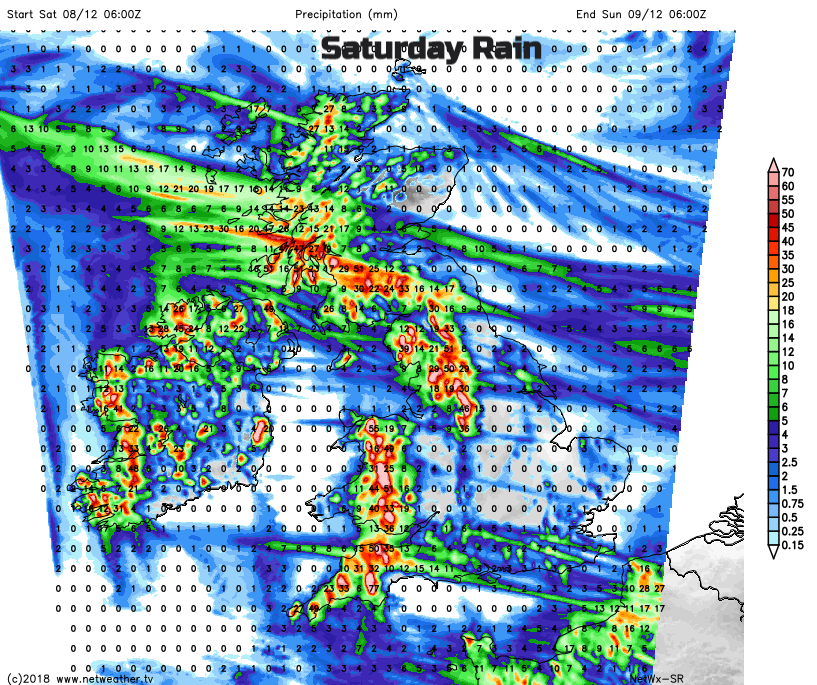 Early on Saturday there will be more fine, dry and bright weather about, with sharp showers in the far west. By lunchtime heavier bands of showers head into SW England and Wales, N.Ireland, then NW England and SW Scotland in the afternoon. So turning wet in the west. That rain reaches many parts of the UK by Saturday evening if you are off out and it will still be windy.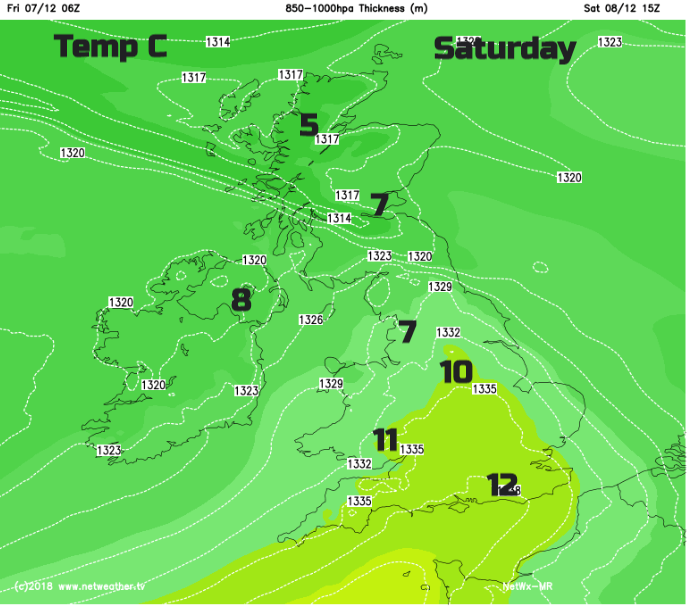 It won't be as windy for Scotland at the weekend but elsewhere there will be fresh to strong west then NW winds making it feel even colder. Saturday will have milder air in the south and up to 12C but by Sunday colder air is pouring in from the north and much more of a chill.
Some wild winds during Saturday night for southern Britain.
Sunday becomes drier and brighter as the showers fade. The wind will feel colder from the NW, so you'll have to wrap up warm to get to the shops, but then deal with the heat inside.