On Wednesday again the chance of hail, sleet and hill snow from showers over the Pennines and Scottish mountains. Confidence is lower further ahead but at some point next week, a band of frontal rain will come in from the Atlantic and meet the cold air, which could bring wet or wintry weather, including a bit of snow. There are signs of this for Thursday morning but it's a fair way off and often the settled high pressure area can hold on for a bit longer. If the rain does appear, it will turn windy again too.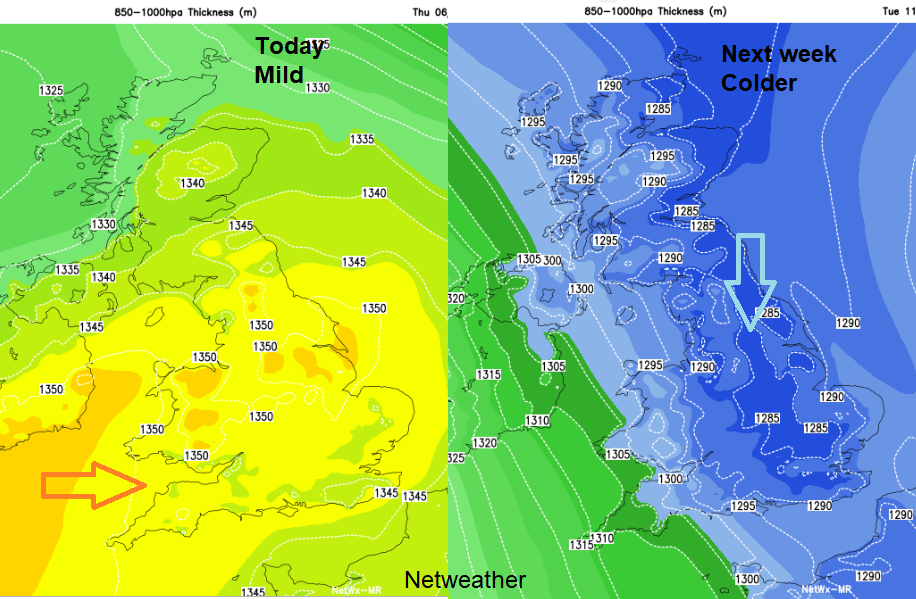 So we have some ingredients. Much colder air. Moisture from the west but it's not the setup for a winter wonderland across the UK. It's December it is getting colder, so if it is windy it will feel cold but it's not that extreme and the colder air for the start of next week coincides with lighter winds so just widespread frost.
Remember to keep an eye on the Netweather Radar App or web link, and if you chose Precipitation type you can see where it is snowing or raining. Example from Feb 2018 Beast from the East.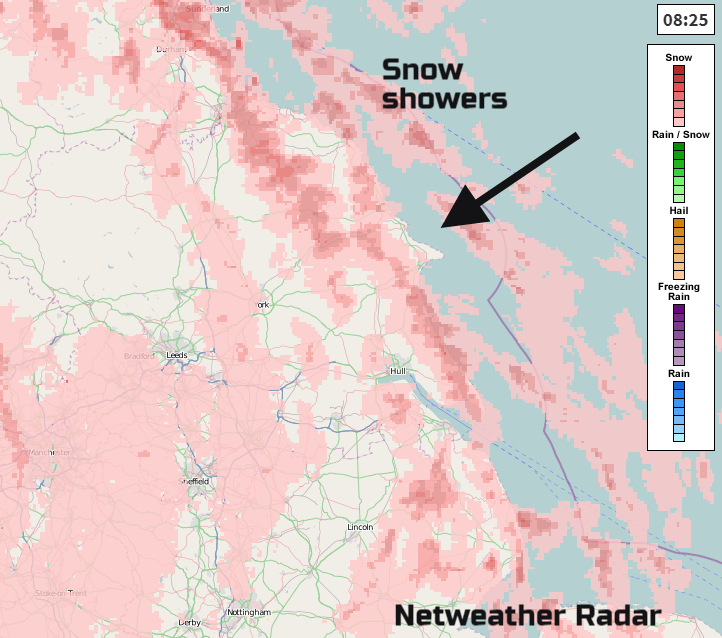 Before that, wet and windy on Friday 7th, Yellow wind warning N.Ireland and northern Britain.
Strong winds, gales and high gusts for southern Britain Saturday night and Sunday morning.
Will it snow forecast?
Chat about upcoming cold in the Netweather Forum