If you have been looking at the forecast on weather apps for Saturday night, you may have noticed quite a confusing variety in what they are saying.
Temperatures fall the most under clear skies with light winds. Rain would bring a cosy blanket of cloud which would keep the daytime air from radiating away into the atmosphere and temperatures from plummeting. However, no-one wants a soggy hat or sleeping bag.
Forecast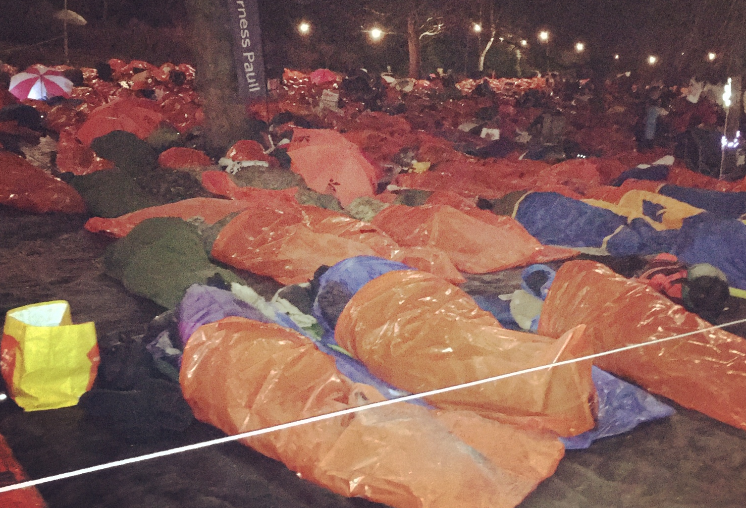 image K Nicolson STV
There is quite a lot of uncertainty for the end of the week. We have one deepening area of low pressure heading in Thursday night and Friday which could bring gales and stormy weather. That system links to another low pressure which heads into SW UK but could push rain up to the Central Belt on Saturday evening. That does include some milder air. For Dundee and Aberdeen, there looks to be clearer skies but a northerly wind could pick up through the night and draw down colder air, as the band of rain retreats again to the SE. This northerly wind could also bring showers to Duthie Park.
This is why you might see rain and a high temperature in the forecast or clear skies and a colder picture for the same location. Uncertainty about this low coming in from the SW on Saturday and how far its rainband will reach. We will update the four location forecasts here on Friday morning. No rain would be good news but that would mean it will be a colder night.
Top tips
Bring your own: Warm Sleeping Bag, Winter/waterproof Jacket, Hat, Gloves, Appropriate Warm Clothing and a Sleeping Mat if you want one. Make sure your feet are at the bottom of the sleeping bag or pack stuff in around you so that there aren't any gaps. Take a decent hat, not a fashion statement one. Your hat has a really important job to do. Layers and more layers of clothing. Wool or manmade fibres are better than cotton.
Don't get too hot before you head off to the park and start sweating. That moisture makes quite a difference and will make you feel colder. If you think you may have slightly sweaty socks, take another pair to change into at bedtime and put those dry ones next to your skin with more cosy ones on top.
If someone offers you those hand or toe warming things, just take them, you will be grateful at 4am.
Sleep in the Park is a 'dry' event. "Due to the dangers of consuming alcohol and being exposed to cold winter conditions overnight, there will be no bar facilities at the event and strictly no alcohol can be brought into the event arena. Hot drinks and food villages will be available throughout the night." It's a balance between a warming cup of tea and going to the loo in the middle of the night. Getting out of a sleeping bag into the cold can be brutal, but just go if you need. It's wasting energy lying there thinking about it, getting cold and definitely not sleeping.
The show will run from approx. 8pm – 10.45pm The sleep-out challenge takes place from approx. 10.45pm – 6.30am. Amy Macdonald and KD Tunstall will be playing at all the venues and Irvine Walsh will read a bedtime story. Temperatures continue to fall during the night with the minimum often just before dawn. Sunrise won't be until 0830 or after on Sunday morning.
Well done to everyone heading out on Saturday night,and good luck with your fundraising and coming together to help raise awareness of homelessness. "Imagine having to sleep out in this every night because you've no choice."
Social Bite Crisis at Christmas Forecast update on Friday 7th
Centre Point Causes of homelessness