Tonight
There is a lull overnight with drier and calmer weather. The cold air remains in the north but with more cloud and murk, temperatures should stay just above freezing for most. Further south still mild, in double figures with a SW breeze.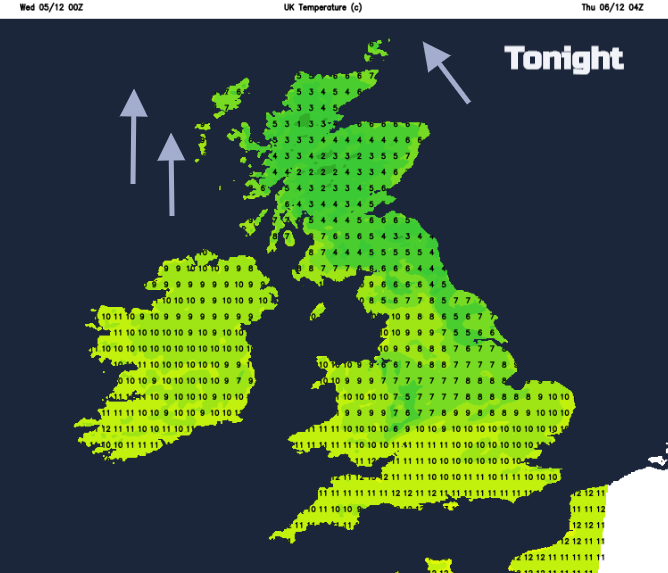 Thursday
Thursday will be breezy and mild with temperatures widely into double figures in the SW wind. Rain bands approach from the west with a wet start over Northern Ireland, Scotland and the Isle of Man by dawn. The showery rain then continues for western Scotland, Cumbria and Wales without breaks elsewhere in the west and more cloud. Later in the day a trailing front will bring more rain from the SW.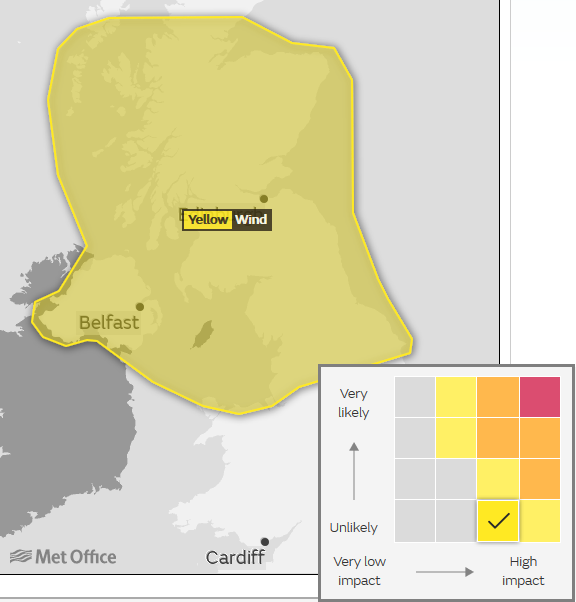 This links to the more potent low pressure for Thursday night and Friday. This low pressure will deepen as it moves across the UK and could bring stormy conditions. There are some differences in the model's development of this low. Our NMM doesn't make so much of the feature but its still wet and windy. The Met Office warning matrix says unlikely but could have high impacts, and they are showing a deeper low, so gales, event severe gales for the north of Scotland. The Netweather model shows high gusts and strong westerly winds funnelling through the Central Belt of Scotland on Friday morning with potentially wild conditions around the Forth by lunchtime.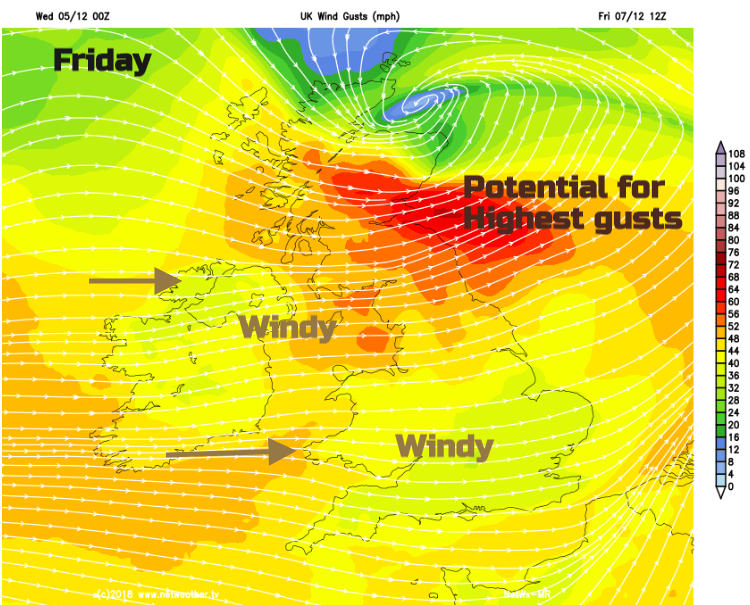 The main frontal rain will have gone through on Thursday night with more showery outbreaks continuing on Friday with blustery winds everywhere. It will feel colder. Depending on how the low deepens and moves through, the worst of the high winds should move away from NE Britain later on Friday, but it stays windy with gusts over 50mph for much of central and southern UK.
Don't think that is it! Another low for Saturday looks to be heading our way with gales possible for southern Britain and even more rain from the west. Keep an eye on the forecast, if you are planning a Christmas shopping trip.