By the end of Wednesday the low pressure centre, of Storm Diana will have moved right up to the Northern Isles, but that is not the end of it. Trailing from that system the cold front will begin to wave and another low pressure (3) is forecast to form. This one looks quite lively, a secondary low. They don't tend to get named, so we may not get Deirdre defined this time, from the UK and Ireland list. It will probably all get lumped in with Diana. However, rules about the #NameourStorms seem to be there to be broken, so who knows.
During Wednesday evening and night there will be more gales and heavy rain for Northern Ireland and northern Britain before the new low (3) brings a wet start for England on Thursday. After that low pressure clears away into the North Sea, there is low confidence at the moment on how much that low will develop.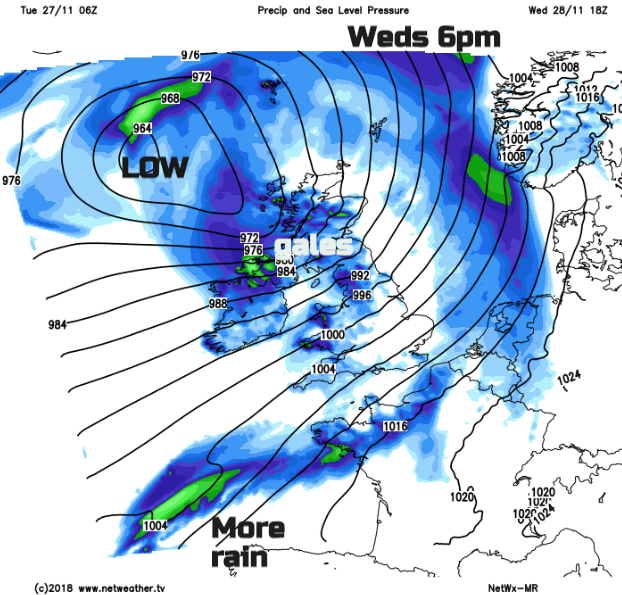 After all of that, it is finally up to low (1) to tidy up, throwing a lot of hefty showers in from the west. Confused, well it's just a wet and windy midweek.