There have been pictures and tweets of heavy rain, blustery winds and large waves overtopping the shore already today. This is not Storm Diana yet. There is a mix of low pressures lurking in the Atlantic waiting to run at the British Isles over the next few days. This will bring more heavy rain and flooding risk, large waves and rough seas, strong winds and gusts over 60mph and there has already been some disruption to travel and power supplies.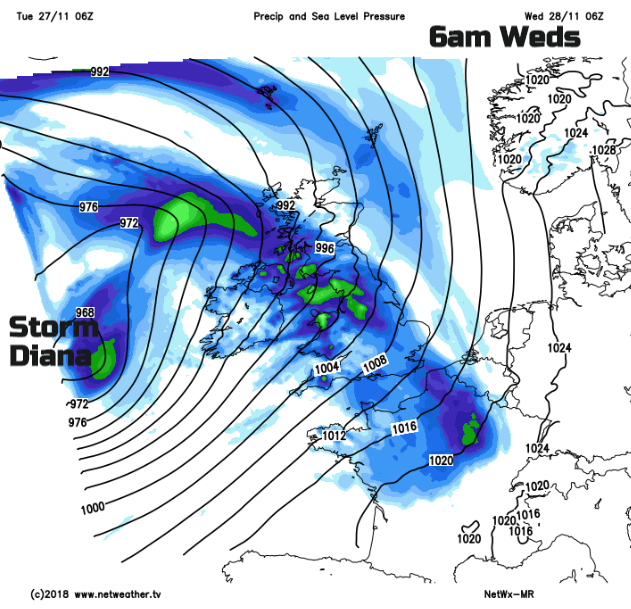 Storm Diana (2) was named by the Portuguese Met. Institute as it moved north of the Atlantic islands of the Azores. Portugal, France and Spain have their storm own naming setup. Another low pressure (1) to the north of this has brought today's wet blustery weather, that is now moving NE over Scotland and eastern England as the next (warm front) band of rain appears in the far south of the radar image.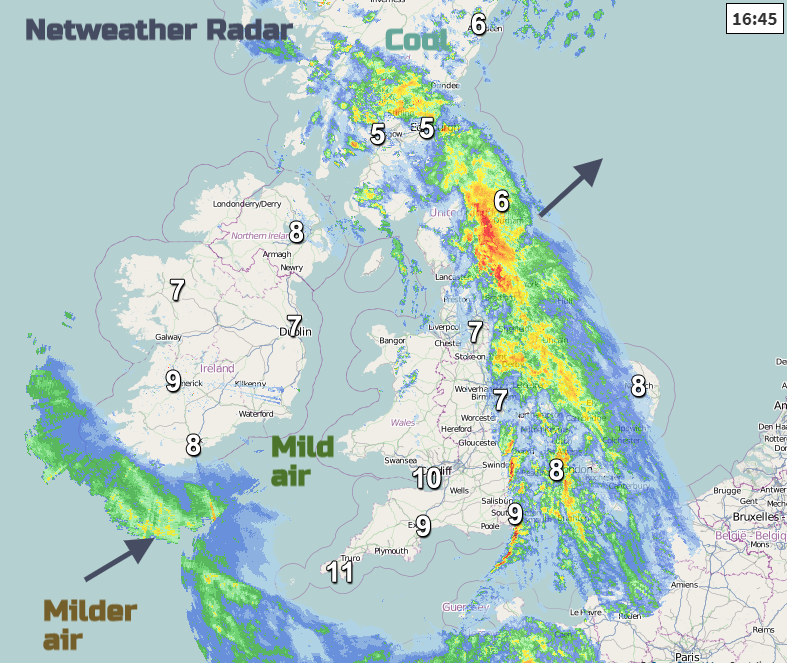 This will bring more wind and strong winds overnight and during Wednesday with gales, even severe gales for the North Channel, Irish Sea and over the hills.
By the end of Wednesday the low pressure centre, of Storm Diana will have moved right up to the Northern Isles, but that is not the end of it. Trailing from that system the cold front will begin to wave and another low pressure (3) is forecast to form. This one looks quite lively, a secondary low. They don't tend to get named, so we may not get Deirdre defined this time, from the UK and Ireland list. It will probably all get lumped in with Diana. However, rules about the #NameourStorms seem to be there to be broken, so who knows.
During Wednesday evening and night there will be more gales and heavy rain for Northern Ireland and northern Britain before the new low (3) brings a wet start for England on Thursday. After that low pressure clears away into the North Sea, there is low confidence at the moment on how much that low will develop.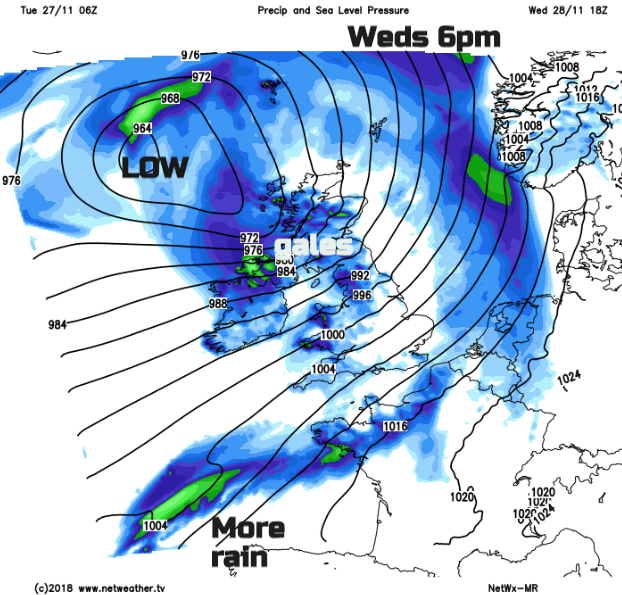 After all of that, it is finally up to low (1) to tidy up, throwing a lot of hefty showers in from the west. Confused, well it's just a wet and windy midweek.