Stormy Friday
Later this week sees a risk of stormy weather sweeping across the UK, with another round of Met Office weather warnings issued for Friday across the west, not just for heavy rain this time, but also for strong winds.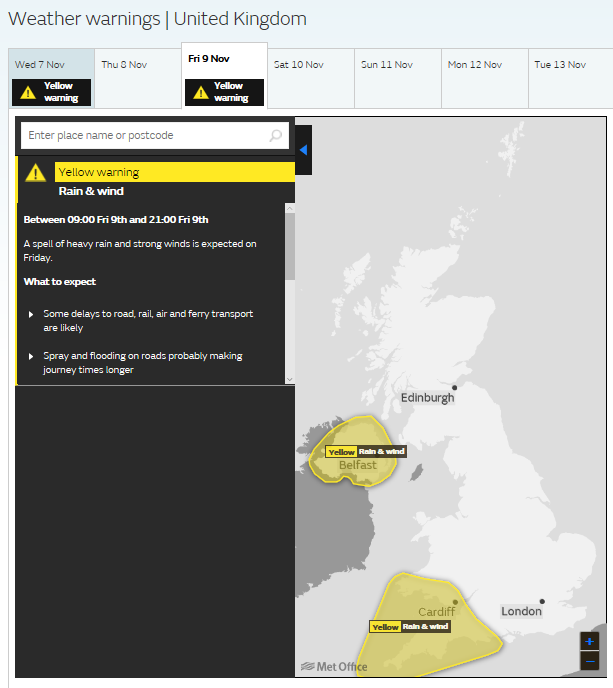 The culprit will be a secondary low crossing the Atlantic tomorrow after leaving Canada tonight, which will then deepen on its journey over the Atlantic before it arrives to the west of Ireland on Friday.
Watch the low coming off NE Canada deepen on the nose of strong jet as it moves east over Atlantic and towards Ireland
The depression will hitch a ride on the nose of a strong Atlantic jet streak coming out of eastern Canada / New England and east over the North Atlantic. Because the depression will sit in the 'left exit' region of the jet maximum, a developmental area where winds diverging aloft cause winds toward the surface to converge and lift to fill the void, it will deepen rapidly as a result, more particularly as it moves over into the cold conveyor on the polar side of the jet stream as it approaches the west of Ireland on Friday.
There is potential this deep low may be named Storm Deirdre by Met Eireann or Met Office if it meets their criteria, the next on the official list of storm names for this season. The Met Office currently have yellow warnings out for rain and wind for SW England, Wales and Northern Ireland.
Forecast models suggesting gusts of 50-60mph around coasts and 50mph inland across the west, 60-70mph with exposure around southern and western coasts. Heavy and persistent rain could again be an issue across the west, with models indicating another 30-40mm or more over western hills.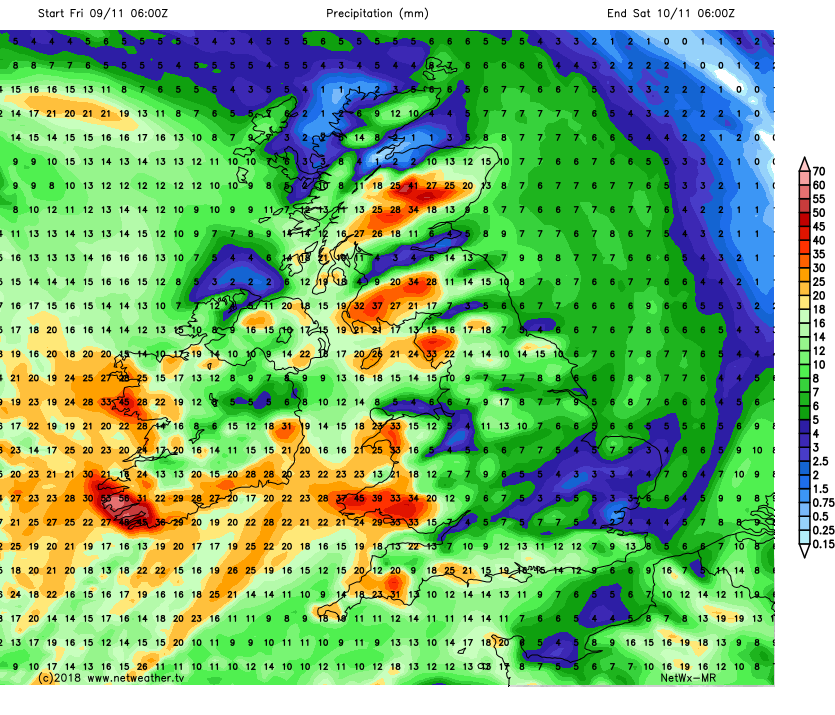 The unsettled conditions continue through the weekend, as a parent low continues to rotate to the NW of the UK, sending troughs or frontal systems northeast across the UK and Ireland, bringing showers, organised showers or longer spells of rain.