Major flooding followed as the low pressure named Storm Callum passed by western Scotland on Friday 12th October 2018. The low centre did cause disruption, with fallen trees, cancelled ferries and flights. There were restrictions on bridges and some roads but like Storm Desmond, it was the rainfall which caused ongoing problems. Flooding followed into the weekend as the trailing fronts pumped more and more rain up from the SW. Three people died in separate landslide or drowning incidents and the severity of the flooding in Wales has left towns reeling.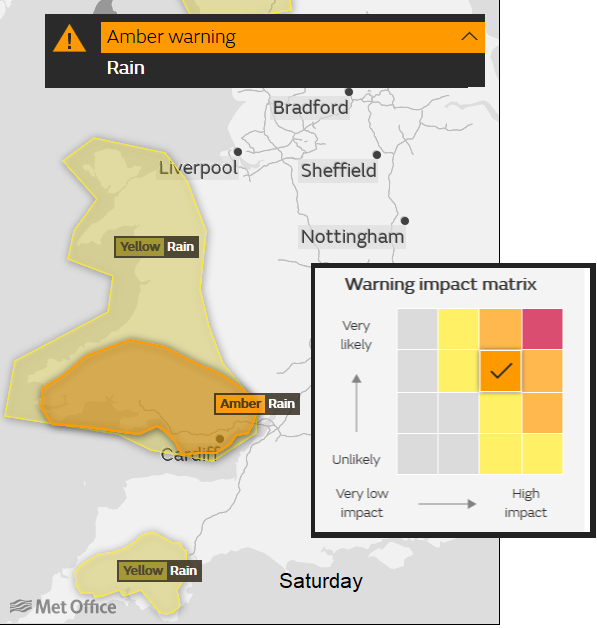 The high winds arrived during Thursday night with many power outages reported across southern Ireland by Friday morning. The mainly southerly flow brought gales and severe gales during the morning. Belmullet in Co. Mayo recorded a gust of 77mph and the UK Met Office recorded 86mph in Snowdonia.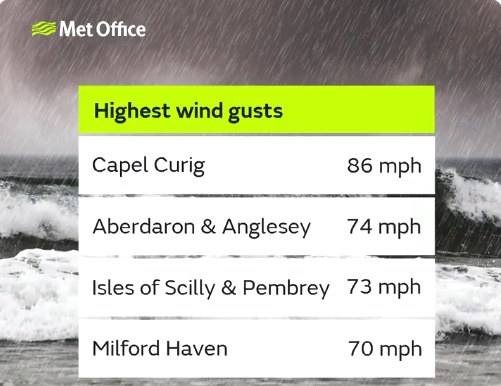 The rain started on Friday and lasted through Saturday into early Sunday. The amount of water across Wales was extreme, with issues reported in Cumbria, Lancashire, southern Scotland and Cornwall too. Powys recorded 170.8mm (nearly 7") in 24 hours on Saturday into early Sunday, Gwent 111.0mm. Rivers burst their banks or flood defences, roads, railways and towns were flooded.
There were still problems on Monday morning due to the amount of water and debris strewn about on roads and railway lines. The Heart of Wales line reported that there was damage to the track in the Llandeilo area, so no trains could pass this way.
Whilst Wales had the worst flooding in over 30 years, eastern England saw temperatures up to 26.5C. The highest value for this late in October, on record. 80F. It felt bizarrely warm on Saturday, although still with strong and gusty winds for England. Storm Callum had also brought very rough seas and large waves. The coastguards had a busy time, with many warnings for people to stay away from the shore and coastlines in the wild conditions.
As businesses continue clearing up; people mop out their homes, farmers repair damage and check their livestock. National Resources Wales have said the Welsh flood defences may need reviewing after this very soggy weekend.