It's a colder start this morning with temperatures below freezing last night for Cumbria, Northumberland and parts of Scotland. There are mainly clear skies and sunshine, with just a scattering of showers over the far NW of Scotland. Here a fine day but cool around 11 to 13C with light winds.
For much of England and Wales, there will be more cloud and rain for some. Along the frontal band, there will be a NE wind, which will make it feel cool for Lincolnshire and East Yorkshire with more rain. There will be brighter skies for northern England and north & west Wales. To the southeast of the front, there will be drier weather, even some bright skies and temperatures will be up to 18 or 19C for Kent or Essex.
The rain becomes very light and patchy by the evening with a lot of cloud about overnight. Kent may still have some clearer skies and it remains cool further north with patchy medium level cloud.
Tomorrow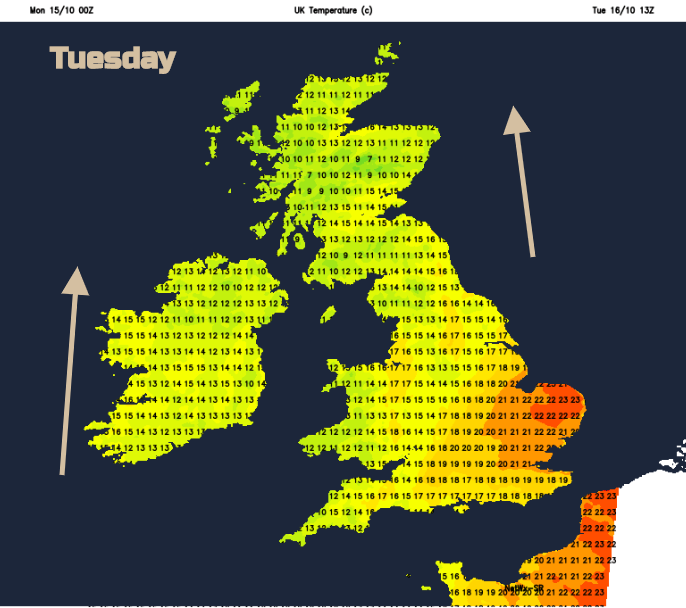 By Tuesday morning there will be a lot of cloud over the UK and a new weather front edging wind and rain into the far NW. Brighter breaks or sunny spells will appear, but it will be East Anglia seeing the highest temperatures in a brisk southerly wind.
A look back at Storm Callum