An early start for UK viewers of the Japanese Grand Prix at the Suzuka circuit. Qualifying will be on Saturday afternoon local time and Sunday lunchtime on the 7th. The forecast charts are on Zulu time (Z), so GMT and 8 hours ahead of London.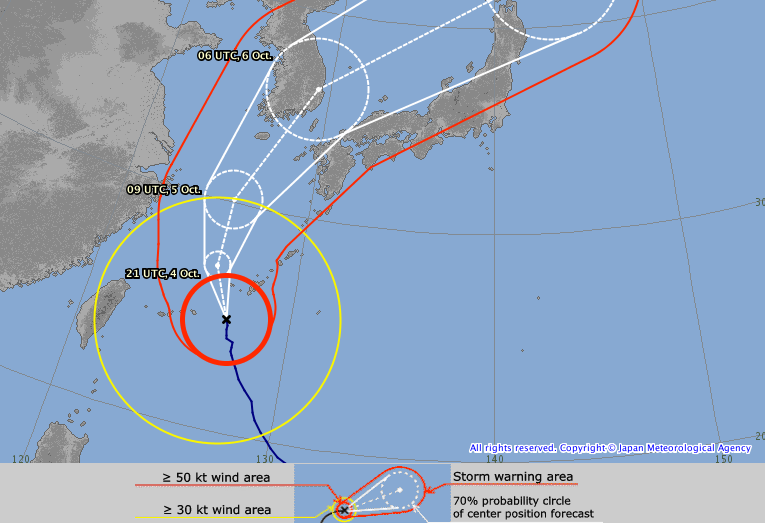 For qualifying Typhoon Kong -Rey could be moving over the Sea of Japan, but the storm warning area does extend into Honshu. The Circuit is away on the other side but even so, there could be blustery winds and the risk of rain. The drivers were asked about this in the Thursday press conference, Sebastian Vettel for Ferrari said " I'm not afraid if it's wet"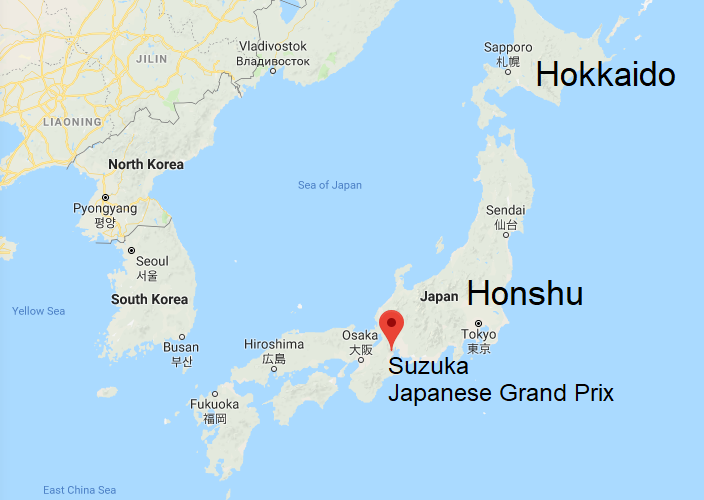 The current forecast is for it to be a warm humid day with temperatures in the mid to high 20sC on Saturday and even warmer by Sunday, just into the 30s is possible. That is from the warm tropical air being drawn up with the cyclone.

The forecast from the Japanese Meteorological Agency includes a risk of rain, but with low confidence, the A B C reflect the uncertainty around the precipitation forecast, A being high, C low. You'll see that Race Day has low confidence for the showery forecast.