It's chilly in the south this morning and very mild but windy in the north. 7am temperatures vary from 3C to 16 nearly 17C. Dorset dipped to +1.6C and Devon +2C overnight. In Moray, the lowest temperature overnight was a balmy 15.2C. The clear skies and still conditions have allowed any heat to radiate off into the night, with a touch of frost on the grass in places. Further north the west to SW winds are whistling in warmer air and with Fohn effect winds there will be more high temperatures to the east of high ground today. We have high pressure away to the south and a low pressure up in the Norwegian Sea. In-between strong, gusty winds and weather fronts over Scotland. The strongest gusts for SE Scotland, NE England into the Pennines will ease off this morning, but it stays blustery.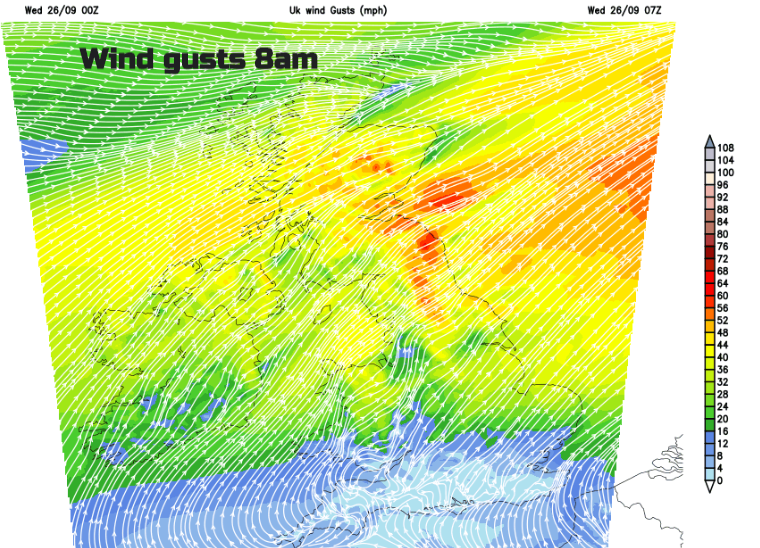 If you divided the UK SE/NW you would expect sunshine and fine weather in the SE portion and more cloud with some rain in the NW. The main area of rain is over NW Scotland as the frontal bands move about. There is also more cloud and some damp weather for NW England and Gwynedd, with a more mixed picture over Northern Ireland thanks to the brisk winds.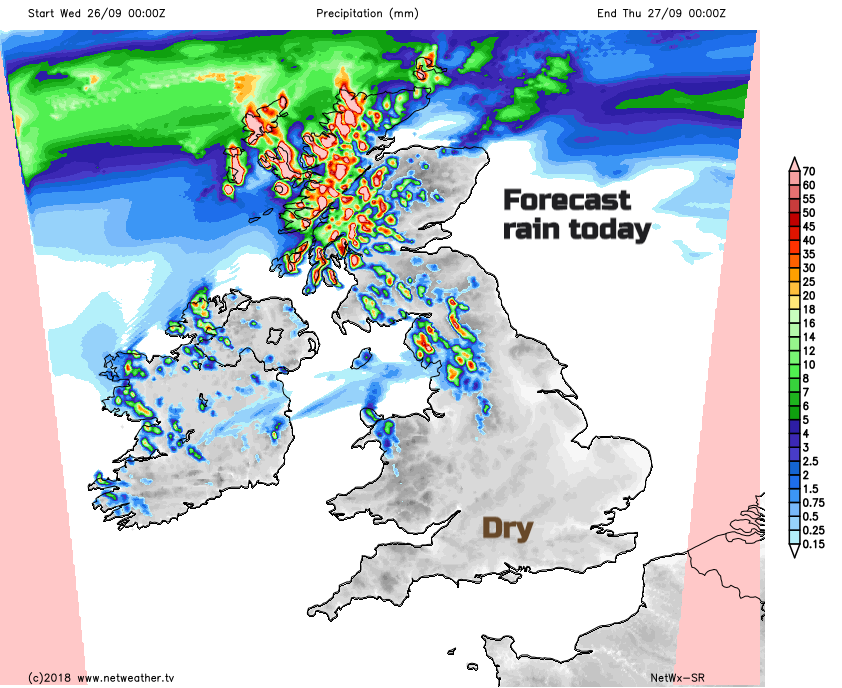 Eastern Scotland, NE England and much of Wales and the rest of England will be dry and sunny. Temperatures will reach into the low 20s C with light winds for SW and southern England.