An area of high pressure across southern Britain will ensure fine and settled weather across much of England and Wales over the next few days and it will turn warm too, with temperatures rising to 23C on Thursday across the south. However, across Cumbria and further north over Scotland and Northern Ireland – weather fronts will bring more in the way of cloud, with spells of rain at times and it will be windier too. Towards the end of the week, the ridge of high pressure across the south will slip away into the near continent to be replaced by a new area of high pressure building in from the west by Friday. So, although there could be some rain at first on Thursday across the north, most will see a dry and settled but cooler end to the week as winds swing around to a northwesterly. Largely dry and settled through the weekend too, with plenty of sunshine by day, but perhaps with chilly nights returning. High pressure perhaps dominating well into next week too.
High pressure in charge for much of England and Wales this week and all of the UK later this week and into the weekend
Today
It was a cold start across England and Wales this morning, with the first air frost of the season across some rural spots, with temperatures falling below freezing. Even towns and cities fell into low single figures. However, sunshine across many areas this morning is warming the air up nicely to lead into a dry and pleasant afternoon with plenty of sunshine and patchy cloud for many across England and Wales. The exception will be across NW England, particularly Cumbria – where cloud will increase into the afternoon.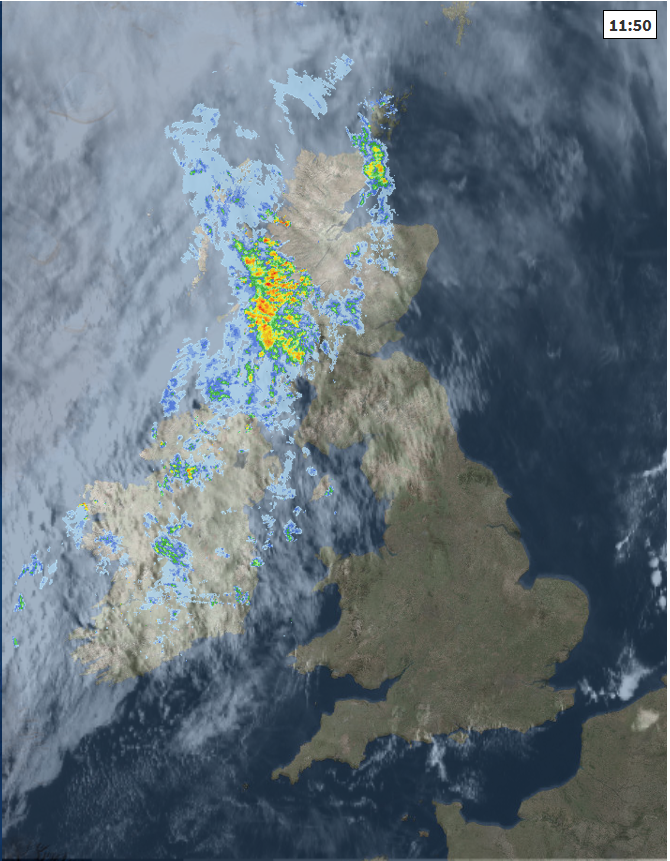 Across Northern Ireland and Scotland we've seen cloud thicken through the morning, with outbreaks of rain spreading in across N. Ireland and western Scotland, accompanied by a strengthening southerly wind. Through the afternoon, the rain will turn heavier across western higher ground of Scotland, patchy rain continuing across N. Ireland while spreading east at times across Scotland, but some eastern parts here may stay dry. Winds reaching gale or severe gale force across western Scotland – gusting to 60mph.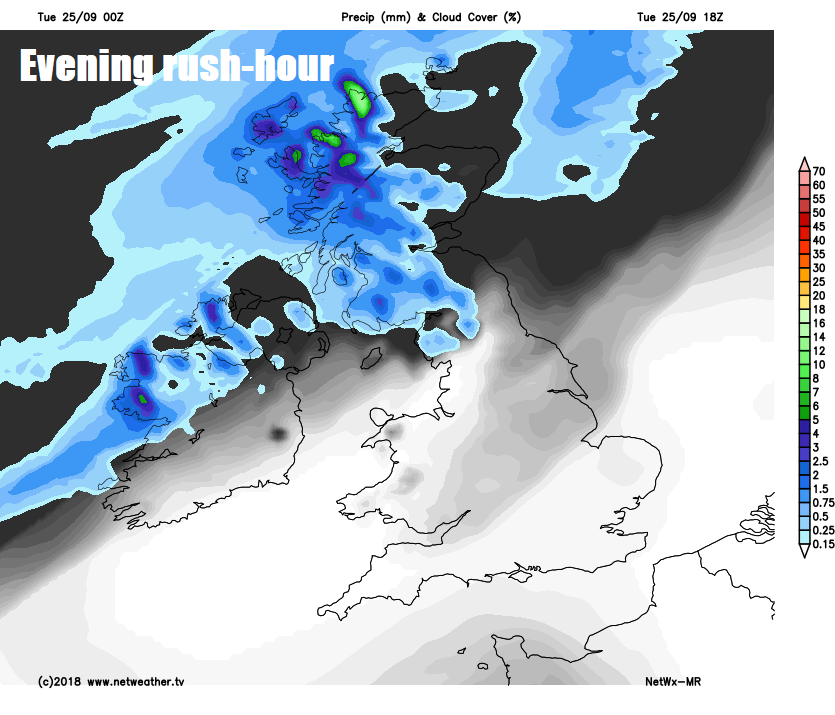 Temperatures this afternoon reaching 13-15C across Scotland and N. Ireland, 15-17C across England and Wales.
Tonight
Windy and cloudy with further outbreaks of rain spreading east across Scotland, N. Ireland and far NW of England tonight, rain heavy across western Scotland. The rest of England and Wales dry with lengthy clear spells and light winds towards southern areas, where it will turn chilly again, with temperatures falling into single figures, though not as cold as last night, with most escaping a frost.