Friday
A noticeably cooler day on Friday in a brisk northwesterly wind, with sunny spells but also a scattering of blustery showers affecting central and northern areas, southern areas likely escaping with a mostly dry day. Temperatures reflecting the cooler airmass, reaching 10-13C across Scotland and N. Ireland, 14-18C across England and Wales.
Weekend
A brief window of dry weather and lighter winds on Saturday, as ridge of high pressure temporarily builds in, most places dry and bright after perhaps a chilly start, though some showers may affect the far north, while thickening cloud and rain moves into the southwest in the morning, before edging across southern counties of Wales and England in the afternoon.
A deep low may develop and cross the UK on Sunday, bringing gales and heavy rain, but uncertainty for now, ECMWF model below: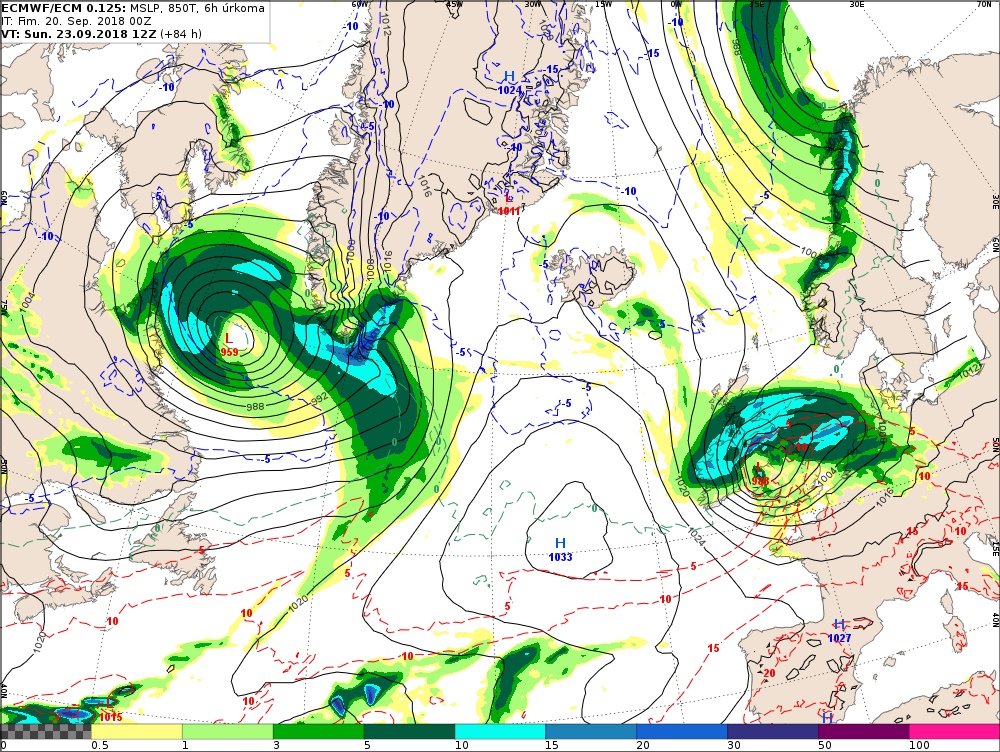 The calmer interlude to start the weekend doesn't last before the next deepening low pressure system arrives off the Atlantic for Sunday. This low will contain the remnants of the ex-tropical system that was once Hurricane Florence, so it will have plenty of energy wrapping up in it, which could potentially bring a deep low pushing very strong winds and heavy rain east during the day, though the exact track and depth of the low is still uncertain this far off, some models have weakened the low over the last few runs compared to previous ones. Nevertheless, the Met Office have a Yellow Warning for wind out across much of England and Wales.
Next week
Settling down as we head into next week, as a ridge of high pressure builds in on the back of the low pressure system clearing east over the North Sea late on Sunday. The high may stick around until at least Thursday, if not all week, bringing fine and settled conditions, though nights could be chilly.