That was a rather soggy end to the weekend, for many parts of the UK. You may have been glad of the rain or wondering why the hot, dry summer had to change for your days off.
There will be further outbreaks of rain this week and blustery winds but also warmth in the SE with temperatures into the mid-twenties C. Did you spot any shooting stars at the weekend? It was the peak of the Perseid's meteor shower and without a bright moon, there have been some great views.
High pressure is close to southern Britain so will bring a more settled tilt to the weather but overall, the Jetstream is powering up in the Atlantic and heading our way. Hence the brisk winds and showery rain, particularly for the north and west.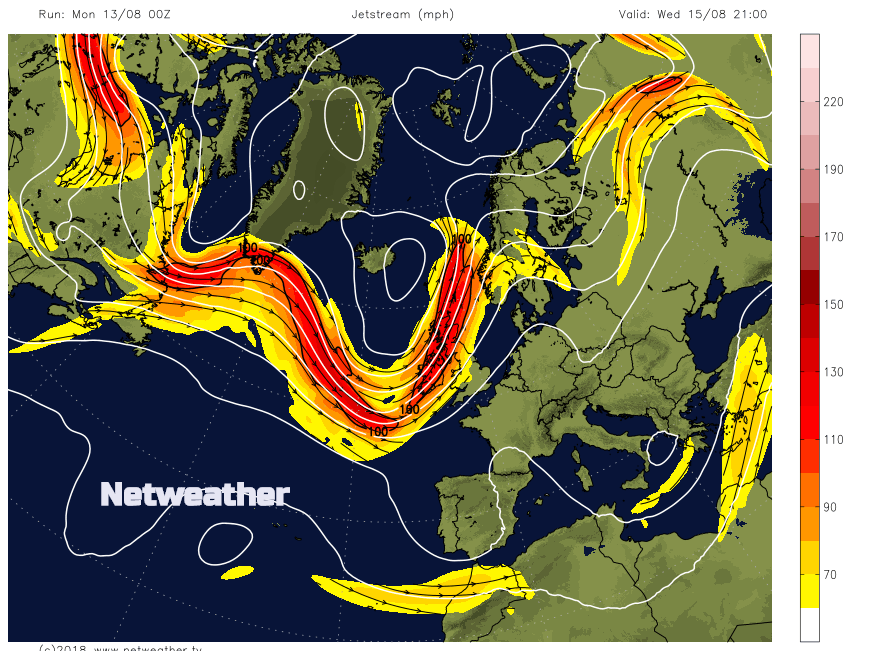 Jetstream winds high up in the atmosphere, are now weaving nearer to the UK bringing heavier, blustery rain this week.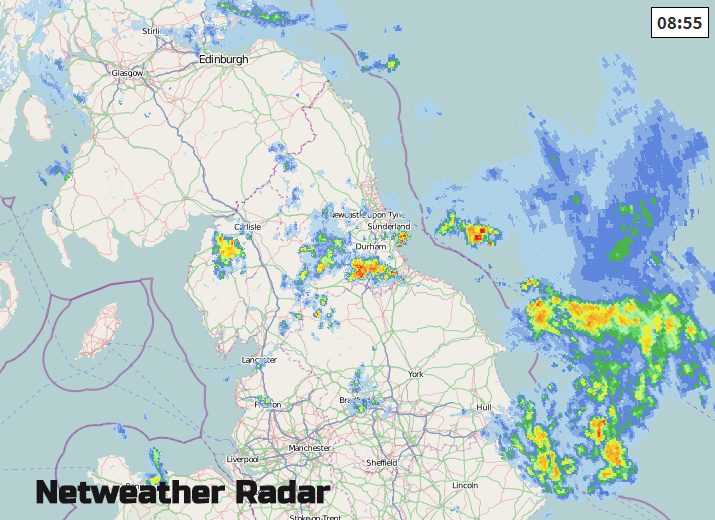 This morning there is still some heavy rain over eastern Britain with dampness elsewhere. Tyneside is having a very wet start to the working week, umbrellas needed here, and several frontal bands are bringing rain to NE Scotland and showery bursts in the far SE of England.
Northern Ireland, Wales and southwest England should have a fine, bright day with sunshine and many parts staying dry. The NW breeze will make it feel cooler out of the sun, but still, 19 to 21C will feel pleasant.