Northern Ireland, Wales and southwest England should have a fine, bright day with sunshine and many parts staying dry. The NW breeze will make it feel cooler out of the sun, but still, 19 to 21C will feel pleasant.
With a lot of cloud about overnight, it has been a milder start across the UK, compared with some of the overnight mins in the past week. It might not feel mild if you are still under the grey damp weather. Yesterday the highest temperatures in the UK were nearly 24C in Suffolk, Kent and Essex. There will be similar maximums today.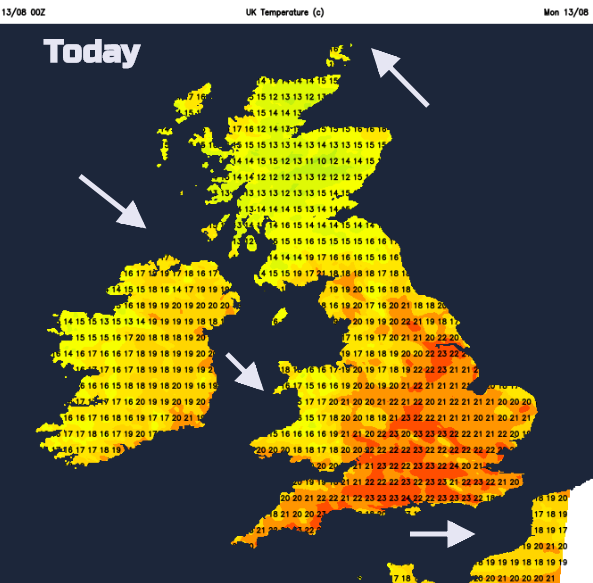 Many parts of inland England should reach into the low twenties with the NW breeze, but Scotland will stay cooler with light winds. The cloud and rain will clear away from SW Scotland this morning but take its time for eastern areas. Northern and eastern England keep the threat of heavier downpours and thunderstorms.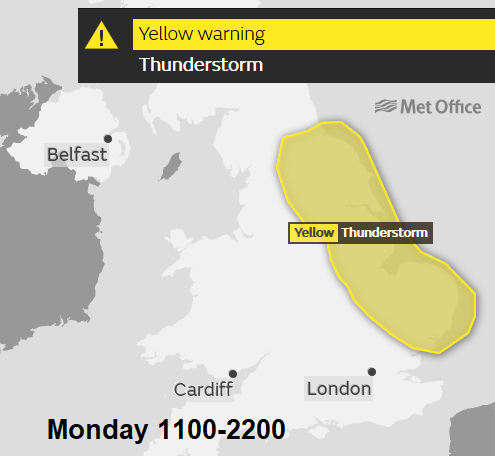 There is a Met Office Yellow warning as the thunderstorms become more widespread today. These will only slowly drift SE'wards and so there could be some high rainfall totals, localised flooding and there will be lighting strikes for the second part of Monday.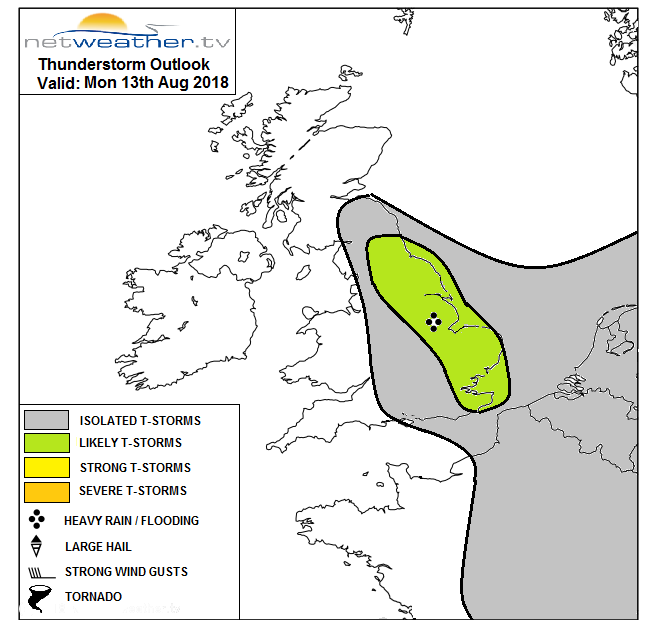 Click for further details and Nick's convective forecast
Overnight it becomes dry, not too cold with more cloud in the north and west as another frontal system heads in. This will bring rain over NW Scotland on Tuesday and patchy outbreaks to Northern Ireland. The wind will be from the SW or west and temperatures will be in the high teens for many. Aberdeenshire should manage 20C sheltered by the Grampians and SE Britain will again reach into the low twenties.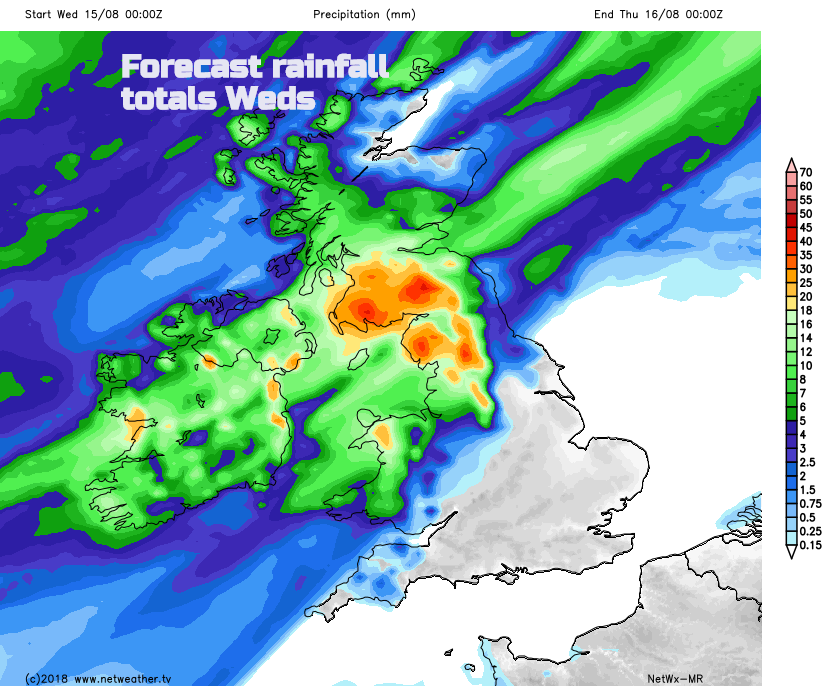 There is a more of a divide with the weather by midweek. Another frontal system heads in, bringing heavier more persistent rain and fresh SW winds. Ahead of the frontal band heat is drawn up and temperatures will then rise into the high twenties, so a return to summer warmth. Wednesday looks fine for much of England and Wales with warm sunshine, just damp for NW England before the frontal band sweeps SE on Thursday morning bringing a spell of wet weather.