One quick glance at the radar tells you most of what you need to know about the weather today, and it's wet. The reason is that we have low pressure on the scene with multiple weather fronts over the British Isles, meaning very few people are going to get away with a dry day.
We have two main areas of rain on the go. One over the northern half of the country, moving southwest to northeast, another further south heading west to east. .Both have some heavy bursts on them, and once they clear through, there'll be some sharp, thundery showers following on behind. The rainfall totals over the next 24 hours will be starting to mount up, with 25-50mm plus in some spots. So plenty wet enough to cause some problems with surface water and flash flooding.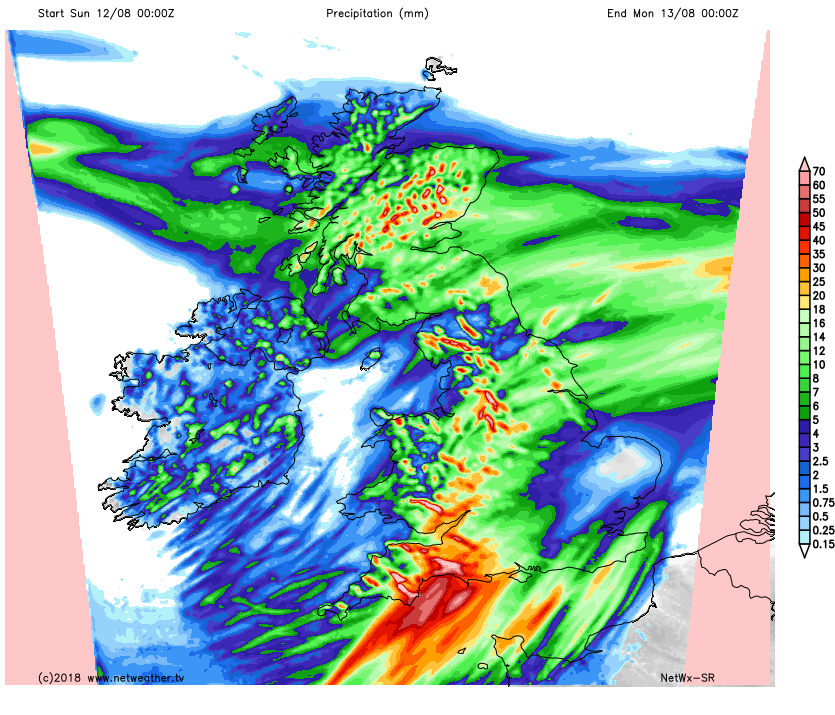 Despite the rain, it's actually going to be warm, humid day with highs peaking in the east of England at 22-25c, elsewhere, 17-21c will be more like it. The rain will take it's time to clear from the north of Scotland., along with parts of southern and eastern England overnight. There'll also be further showers - particularly in the east. Temperatures won't fall far either, with most parts staying in the mid-teens.
Monday will see the showers continue to develop, especially in the east of the country. They're going to be heavy and thundery at times, but away from them, there will be some bright or sunny spells. It'll be another warm day with a humid feel, with maxes reaching similar levels to today.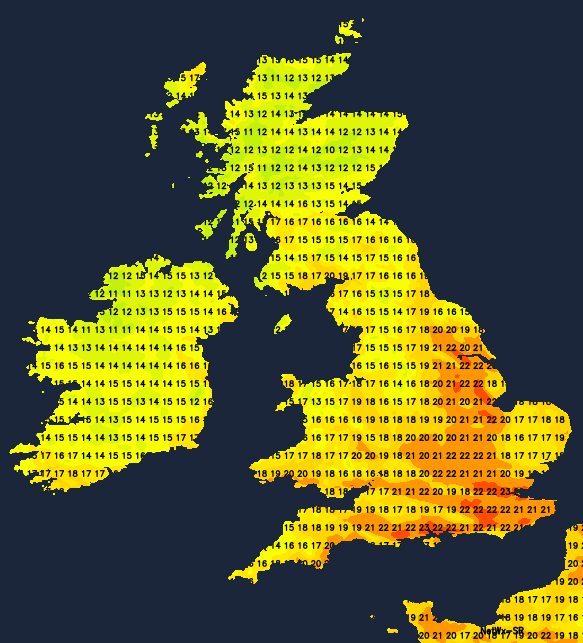 Tuesday and Wednesday will see a familiar pattern setting up, as high pressure nudges up close to the south of the UK. That'll mean plenty of dry, fine and very warm weather in the south, but further north, and especially in the northwest it'll be cooler and wet at times with low pressure never too far away.