Bestival, Dorset Thursday 2nd til Sunday 5th August
Gates opened at Thursday lunchtime in the sunshine. High pressure over the UK means more fine, hot and sunny weather to come.
Preparations from Bestival
"In this hot weather, bring and wear hats and sunscreen. Seek regular shade under covered areas or at your campsite."
"If you suffer from hay fever, please ensure you plan ahead and bring antihistamine tablets, drops or sprays. These are all also sold at the on-site Hospital." Although the grass pollen season is fading there are still high levels of some fungal spores in the air which can irritate.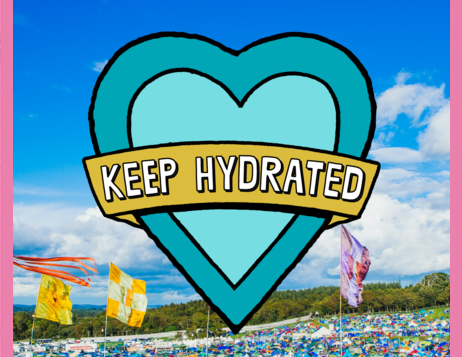 "Keep yourself and your friends hydrated. There are free water taps available all over the festival in both the arenas and the campsites – bring a reusable bottle with you to refill and drink water regularly, particularly if you're consuming alcohol."