A rare day today, as we have some rain to talk about. There are two areas of interest, a rain band moving down from the northwest, and the risk of some heavy showers and thunderstorms moving in the southeast.
This morning, the northern rain is at its peak, as it'll fizzle out fairly speedily the further southeast it gets. On the flipside, the southeast corner is just seeing a bits of showery rain at the moment, but these are likely to become more widespread and intense during the day - although not everyone will catch one.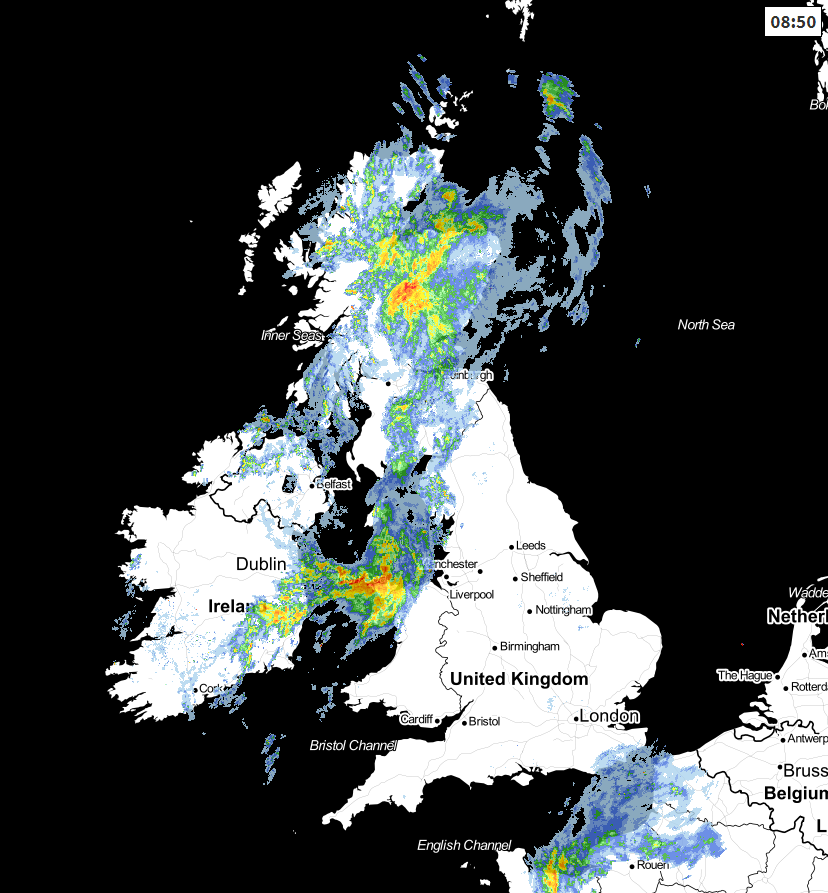 Check the live radar here.
In between those two areas and away from the showers in the southeast, it's a continuation of what we've seen lately, with more fine, dry and very warm weather. The weather front bringing the rain to the north will keep on moving southeast though, bringing increasingly patchy outbreaks of rain along with a lot more cloud as it does so.
As there is a storm risk today, a storm forecast has been issued, which you can read here.
Temperatures today will head up into the mid-high twenties across a good part of England and Wales, but cooler further north and west with the extra cloud, with the high-teens, perhaps low twenties more typical.
Overnight, the showers in the southeast will eventually fade, as will any rain left on the front moving down from the northwest. Left behind, will be a lot of cloud, so of us will start the weekend with cloudy skies. It will thin and break though, with some good sunny spells developing, especially in the south, east and central parts. That's going to allow temperatures to climb, heading up toward the mid-high twenties, it stays cooler further north and west though. The heat in the south may trigger some showers, but away from those, it's mostly dry with maybe just a few bits of drizzly rain here and there where the cloud lingers further north.