Overnight, the showers in the southeast will eventually fade, as will any rain left on the front moving down from the northwest. Left behind, will be a lot of cloud, so of us will start the weekend with cloudy skies. It will thin and break though, with some good sunny spells developing, especially in the south, east and central parts. That's going to allow temperatures to climb, heading up toward the mid-high twenties, it stays cooler further north and west though. The heat in the south may trigger some showers, but away from those, it's mostly dry with maybe just a few bits of drizzly rain here and there where the cloud lingers further north.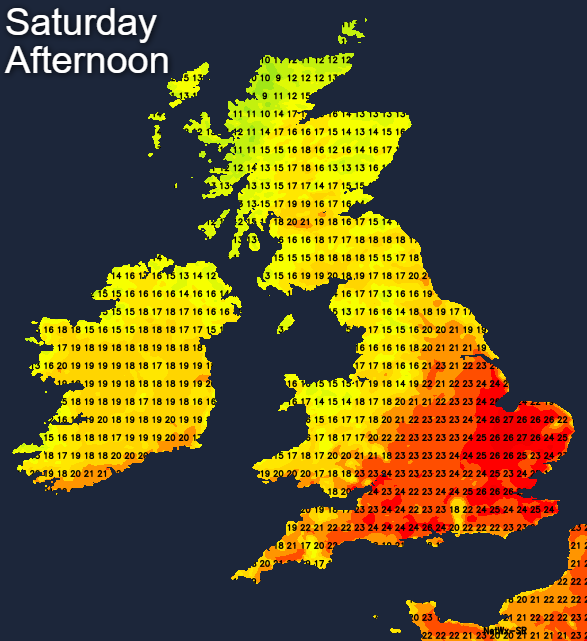 Sunday sees the northwest-southeast split continue, with ever more hot, humid air making its way up into the southeast. Whereas it'll be cooler, and fresher further northwest with more cloud and the risk of a few outbreaks of rain. Southeastern England will see the highest temperatures, perhaps heading up into the low-twenties, with a good part of the rest of England and Wales into the mid-high twenties. Further northwest, the high-teens to low-twenties will be the range.
Next week then looks set to take a very similar shape with the northwest generally keeping fresher conditions with occasional wetter spells. Further south and east it'll be hotter, more humid, sunnier and drier but with the risk of some thundery downpours from time to time. Weather fronts may try to move further southeast at times, much as we're seeing today, but away from the northwest and far west of the country, the warm/hot weather looks set to prevail, with the potential for some very hot air to be pulled up from the south.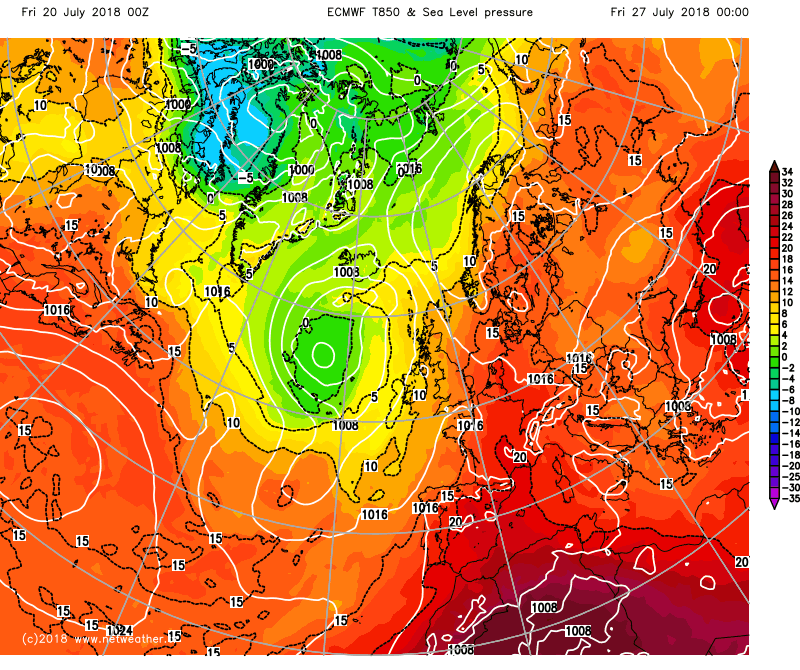 More on this later, as Michael Fish will be here with his weekly forecast.