No rain, light winds, heat and sunshine. That's your forecast for quite a while. High pressure is sitting over the UK, keeping away most weather fronts and bringing the calm conditions. Warm air will be drawn up from the continent, even Africa and with plenty of sunshine, the temperatures will rise into the mid /high twenties and low thirties. There will be high UV levels and very high pollen.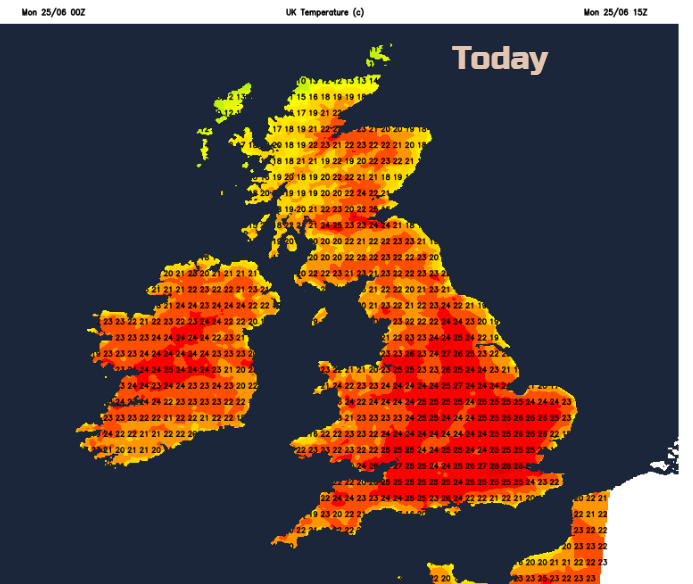 and tomorrow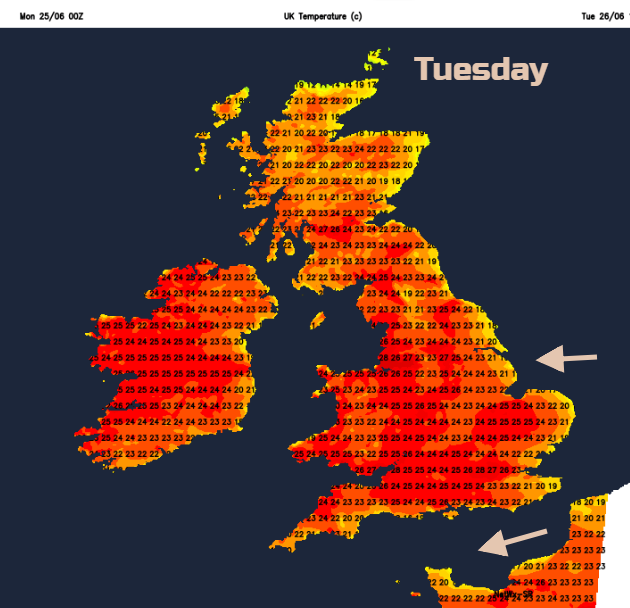 Wednesday looks hot in Scotland, mid to high twenties C. At times this week, there will be more cloud, some dampness for NW Scotland into the Islands but heat for Wednesday
Still a bit of a breeze for eastern Britain, with a moderate NE wind for eastern England. There will be mist, fog and a few low cloud patches for the early mornings, but they will soon disappear, Sea breezes will make coastal areas feel more comfortable with the highest temperatures building inland.
Thicker cloud over NW Scotland could bring a few showery bits but the overall theme is for a dry week. It looks like June will end up being a very dry month statistically. This is a very different picture from last year when Edinburgh recorded it's wettest ever June.