Temperatures will be subdued by Tuesday with the northerly taking hold, with 12 to 20 looking more likely. More cloud will affect eastern England and there will be isolated showers for western Britain but not many.
For many Wednesday will be another fine day with sunny spells. The winds will be from the SW and will freshen but it does mean areas east of the Pennines could have some midweek warmth. Wind and rain set in for Northern Ireland in the afternoon then for western Scotland.
This is the weather changing as the low sweeps past the NW of the UK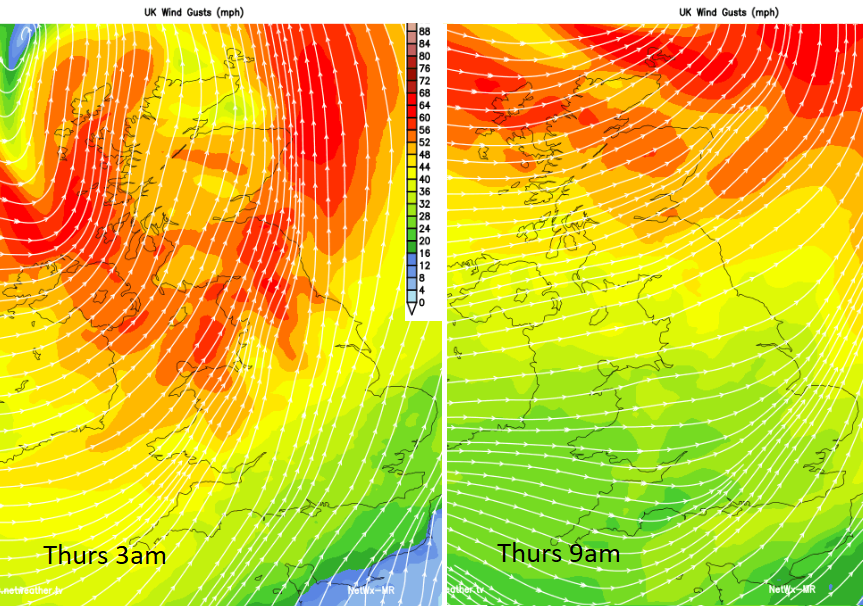 There will be strong winds, gales even for Northern Ireland and parts of Scotland with gusts over 60mph, quite a change. The heavy rain will be in the far NW, but the cold front will sweep SE across the UK, faltering as it reaches SE Britain though. Thursday will start off windy, if you are out cycling for Bike Week, with gales for the far north of Scotland. By the afternoon SE Britain will be warmer at 21C with the winds easing here. Elsewhere remains blustery and cooler with a feed of showers from the west.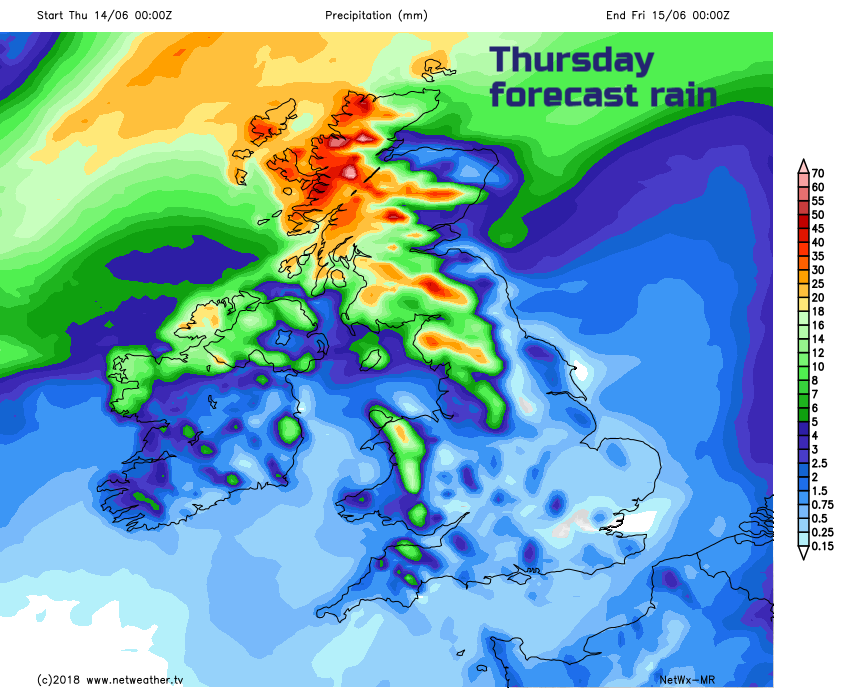 Then a rather mixed picture of bright, sunny spells and showers from the west. There will be a SW or westerly wind with temperatures usually in the mid to high teens.
Thunderstorm/Convective forecast for today by Nick Finnis