High pressure over Scandinavia and low pressure to the South, continue to bring winds from an easterly quarter across the country. These'll bring a mixed bag of weather over the Bank Holiday weekend, but despite this, most places will see further spells of warm sunshine every now and again.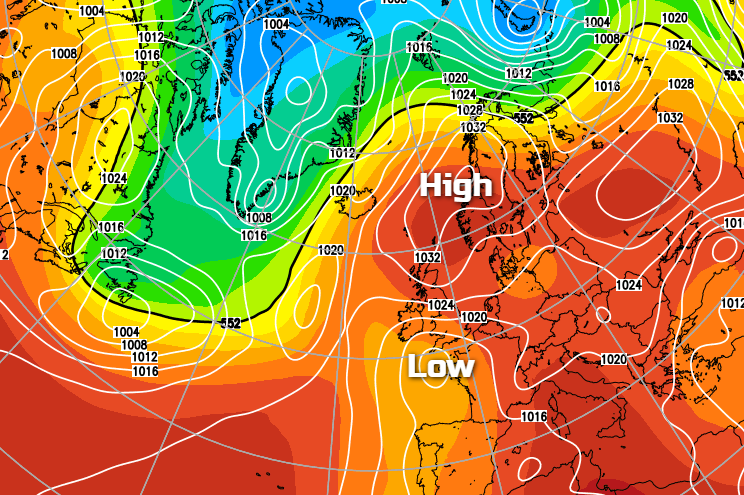 It's certainly mixed this morning, with many places waking to low cloud, mist or fog. Patchy drizzle across the far North of England will 'peter-out', with showers across the South East and central southern England. These'll move slowly North and West as 'hit and miss' affairs to affect parts of the South West, Wales and the Midlands, before becoming melting away. Towards evening though further showers and storms will develop across the South West and towards the south coast. For many parts of England and Wales though, it'll be a fine day with spells of hazy sunshine once the gloom has lifted.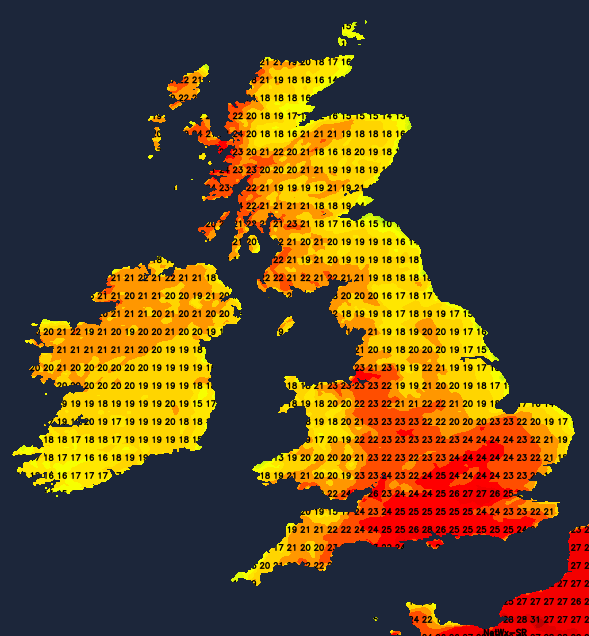 It'll become humid especially in the South, with temperatures reaching a very warm 23 to 25C where you see the best of the sunshine. It'll be cooler towards North Sea coasts though, where mist and low cloud may persist for much of the day, with 18 to 22C a more general maximum temperature.
West Scotland and Northern Ireland should see the best of the sunshine today, with mist and low cloud over North East Scotland breaking up through the morning. The sun will lift temperatures to 23 or 25C in some sheltered western spots, but it'll be cooler towards Moray and Aberdeen where low cloud may be more stubborn. Temperatures here will get no higher than 12 to 14C, with 17 to 21C more likely in other parts. Winds across the country generally, will be light or moderate North Easterly.
Much of Scotland, Northern Ireland and northern England have a dry evening and night, with further sunshine to end the day. It'll turn misty in places with patches of low cloud returning, especially towards North Sea coasts. A light East or North East wind may also allow a few short-lived fog patches to form in some sheltered Highland glens, as temperatures fall to between 5 and 9C. Norfolk and the North and East Midlands should also stay dry, but with the risk of catching a storm later in the night. Elsewhere though, you'll be more at risk of seeing a heavy shower or an electrical storm that'll be moving slowly up from the South. Should you catch one, there could be torrential rain with a risk of localised 'flash' flooding, but these'll be 'hit and miss' affairs. It'll turn misty, with patchy fog and low cloud reforming especially in the East on a humid night in the South, as temperatures fall to 11 to 15C.