Extremely severe cyclone MEKUNU has been travelling N/NW towards Oman and Yemen. It is forecast to make landfall later today (May 25th evening local time). A storm surge causing coastal flooding is expected with damaging winds and torrential rains leading to life-threatening flooding.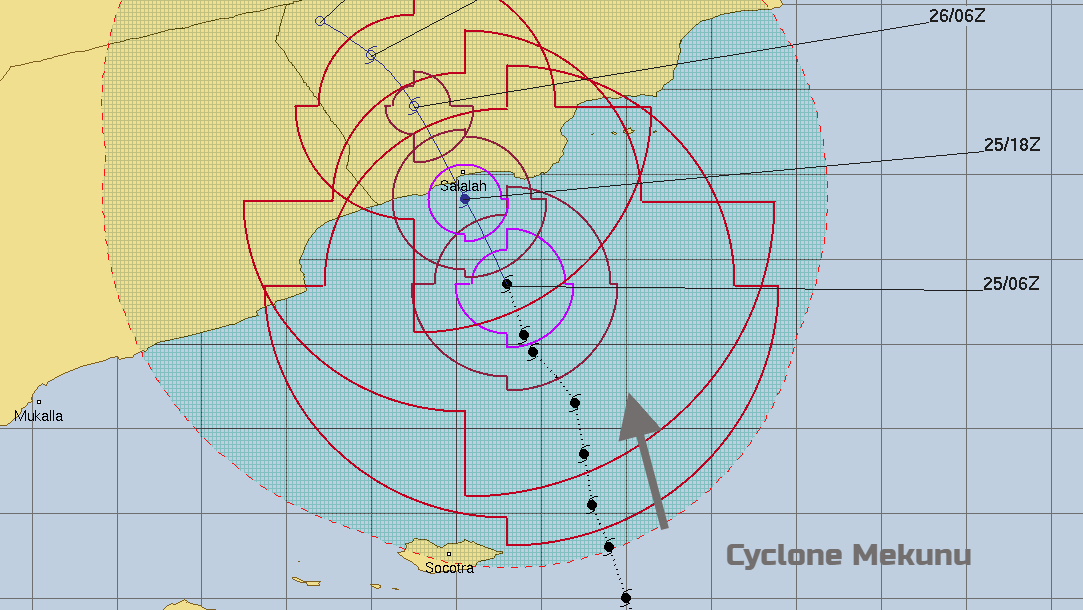 Mekunu is already affecting the Yemeni island of Socotra, and that was just from a glancing blow. This area is on the UNESCO World Heritage list as:
37% of Socotra's plant species, 90% of its reptile species and 95% of its land snail species do not occur anywhere else in the world.
There have been reports of flooding, cars being washed away, missing boats and wind damage.
The cyclone is marching onwards straight towards the south coast of Oman. The Directorate General of Meteorology in Oman have said that Mekunu is now a Category 2 cyclone with winds around 90knots /100mph and gusts of 110knots /127mph and its likely to make landfall near that strength.
The port of Salalah is closed for 72 hours and the airport is closed for at least 24 hours throughout Friday. There have been many preparations as Mekunu approached from the Arabian Sea, with particular advice to people about communications and how to find information and warnings, before the emergency plans start. Arrangements have needed to be made for students about to take their Diploma exams and fishermen have ben warned not to go to sea for the end of this week.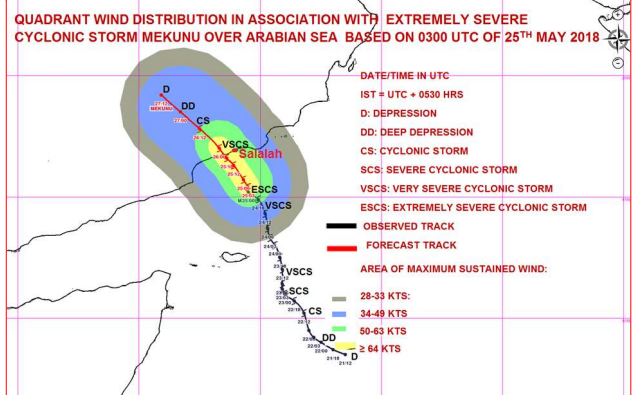 From the Joint Typhoon Warning Centre, no let up as Mekunu approaches