There are still some day tickets left for Thursday and Friday. Saturday is all sold out. The Queen visited on Wednesday along with a whole host of celebrities. Monty Don is there. He said on Twitter "It makes me homesick for my garden, weather and the smell of wet dogs." as showers passed by on Wednesday. Overall the rest of this week looks fine and warm, with heat to end the week as temperatures reach the mid-twenties Celsius, into the 80s Fahrenheit.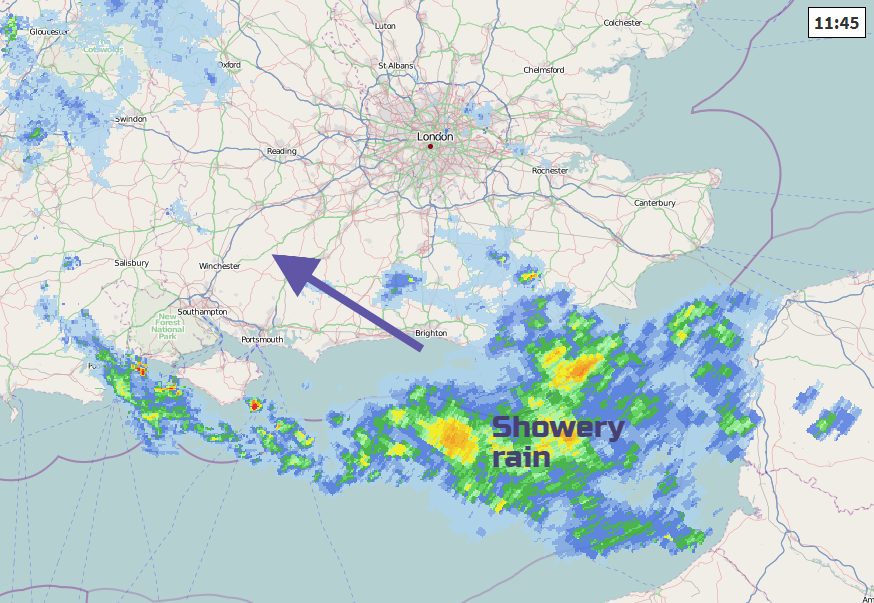 Click on the radar image for latest rainfall position, or download the Netweather Radar app. The larger cluster of showers is pivoting away to the west before making enough progress towards London. The red dot is Chelsea. By this evening the main threat from these showers, which will be thundery by then will be for SW Britain not London. So forecast apps will be showing the potential for rain showers, but it doesn't mean they are definitely for that location.
It will continue to be warm today and bright with hazy sunshine at times. The winds are light and it will feel close and humid as temperatures reach the high teens. If any proper breaks appear in the clouds, then the temperatures will leap up into the twenties. There is a risk of showers. Hopefully, most will miss Chelsea today.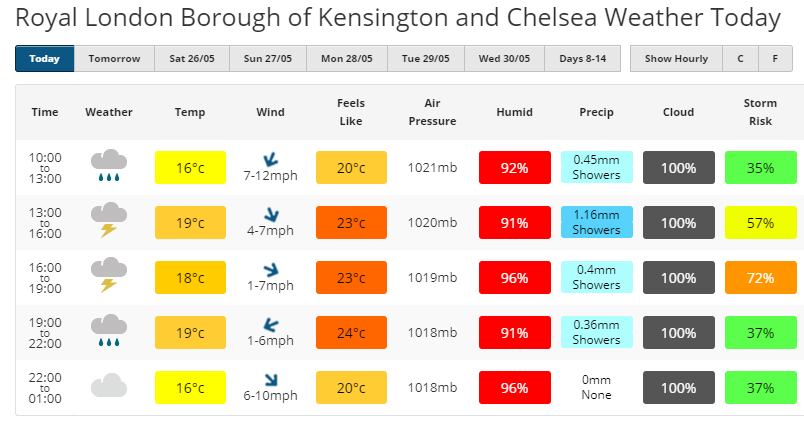 Friday
Warm, sunny and dry. Heavy thundery showers are forecast to move across England to the north of London, so it should be a dry day with sunny spells and light winds. Top temperatures around 24C.