A look at how the winds change as the High pressure shifts this week. Many places will have light winds or calm conditions as the High moves right over the UK. At the edge of the high, it will be more breezy. Midweek is cooler thanks to a more northerly flow.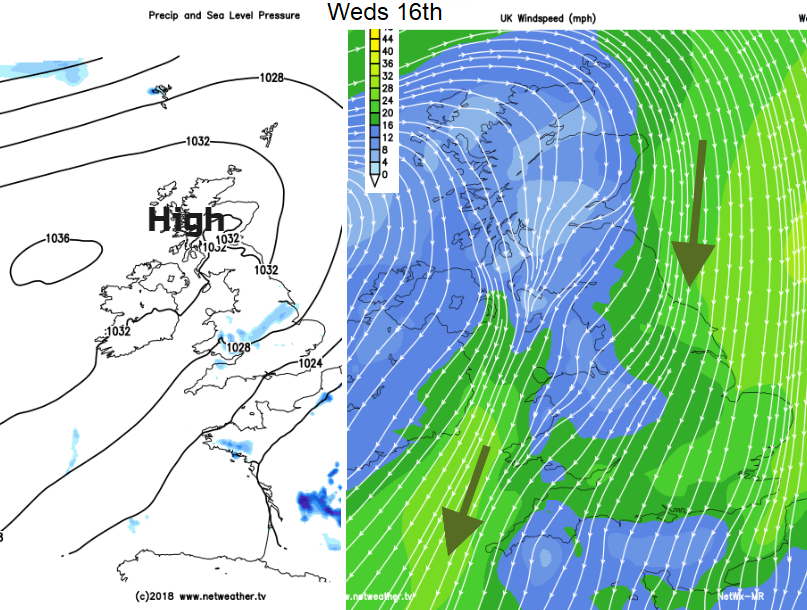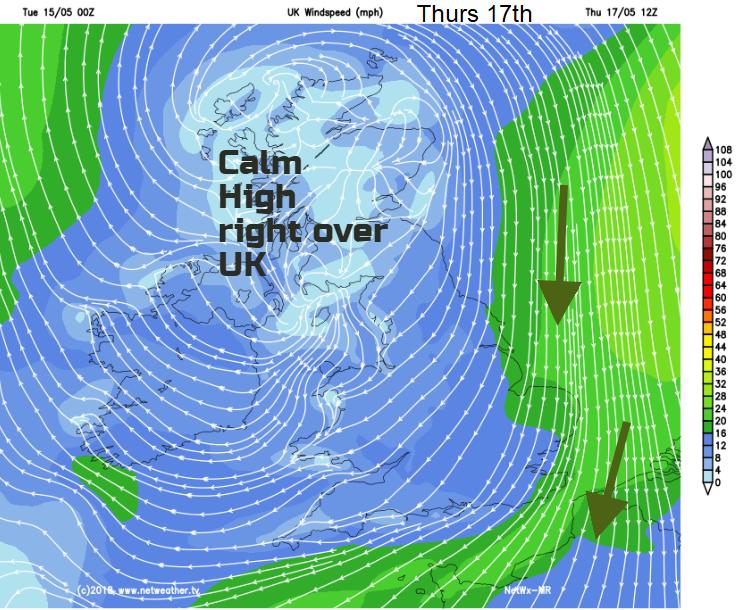 A change by the weekend as the High moves over the North Sea and we pick up a warmer S/SW flow once more.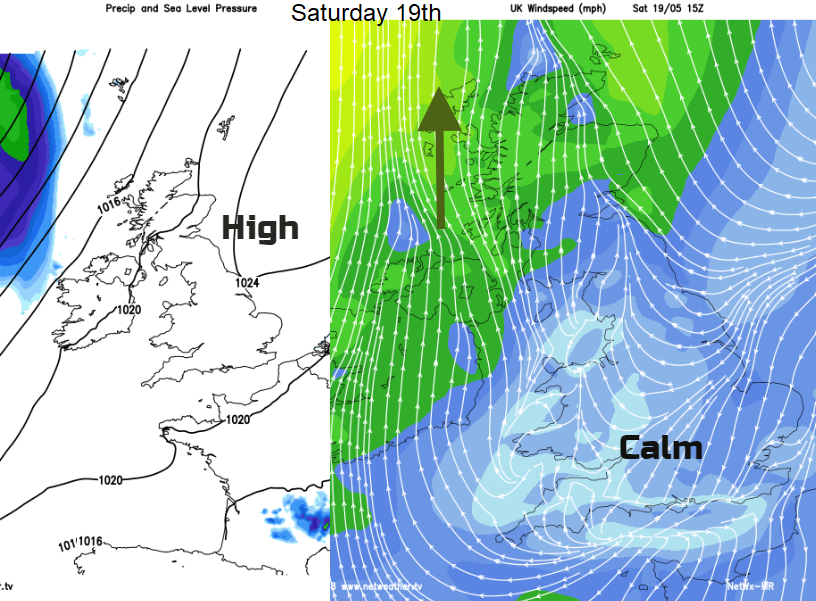 The midweek cooler days and nights.