The occlusion moves over western Scotland this afternoon with some heavy bursts of rain and slows down tonight over the far north. Northern Ireland looks grey and damp over lunchtime but then the warm and cold front clear across the Irish Sea with a marked improvement by Monday evening, but it will feel cool. The rain band then moves over NW England and Wales this evening and this then trails back across southern Britain ready for Tuesday morning. So, 4 or 5C in the north, still 9 or 10 further south overnight.
Tuesday
The southern frontal band will bring a grey damp morning for southern Britain before the rain peps up from the southwest as a wave moves in. This pushes heavier rain over SW England and Wales in the afternoon. Wet weather then moves across more of southern England on Tuesday evening.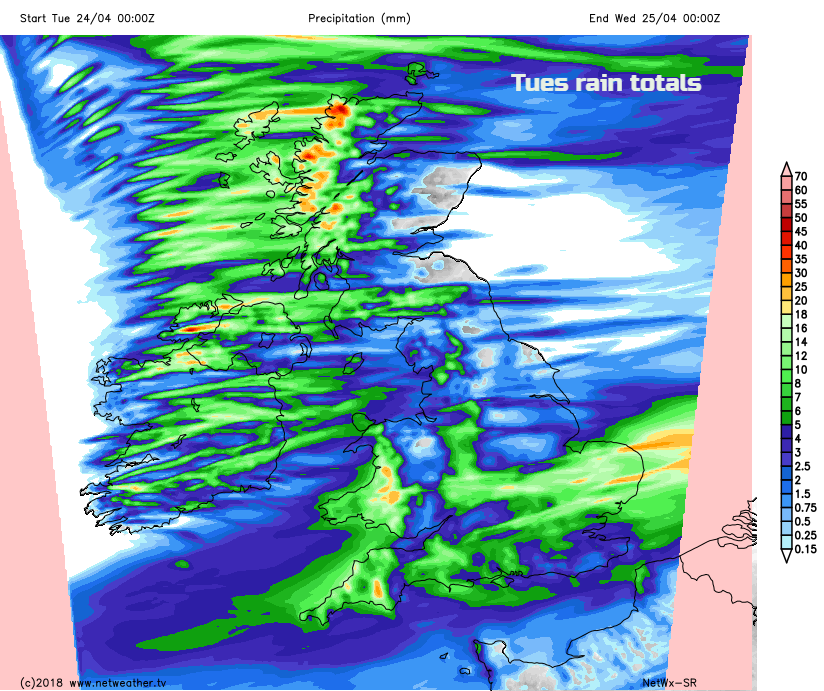 The northern frontal band fades from the Northern Isles in the morning and there will be blustery showers from the west throughout the day. In-between there will be a favoured drier brighter section for central Britain and parts of eastern Scotland which will escape most of the wet weather. We'll have to see how far north the rain from the SW waves up on Tuesday afternoon. Temperatures will be around 12 to 15C. Cooler in the shade and the wind, feeling warm in sheltered sunshine. That's the way with April, still put on your sunscreen, it's all about the UV values.
This mixed picture of blustery showers, warm feeling sunny spells with bright skies then dark clouds continues before colder air approaches from the NW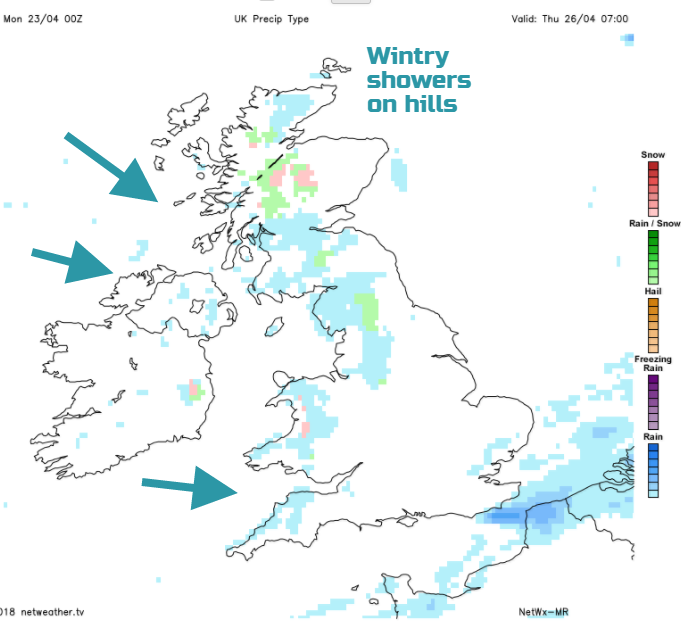 Then the showers will contain a bit of a wintry mix over the hills of the north and west, with hail, sleet and snow for the tops. There will be more chance of sharp showers with thunder and lightning as these continue to blow in on the brisk chilly W to NW wind.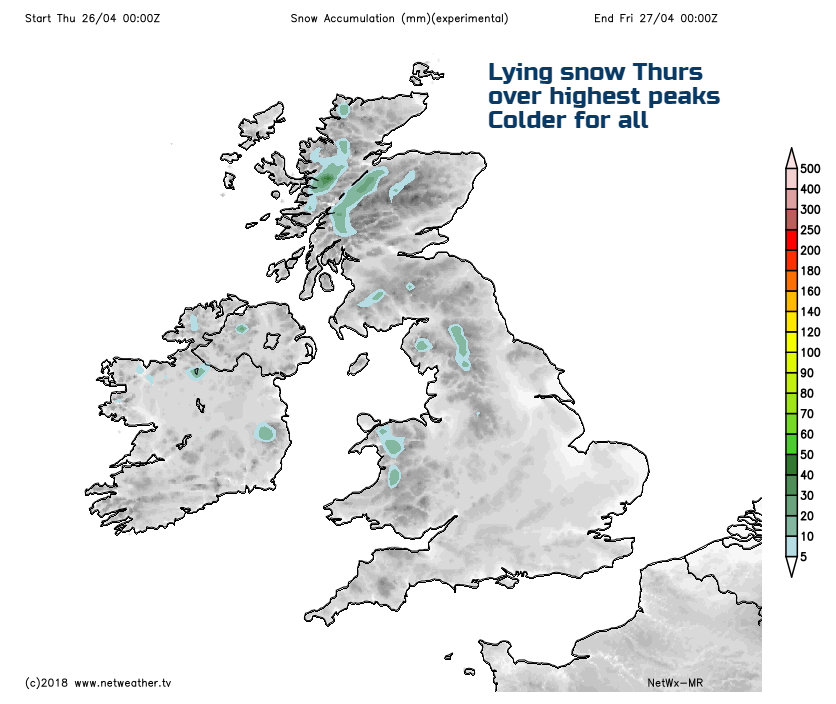 And by Thursday night, there is a risk of frost on the grass over a wide area, an air frost possible too. It still looks cool for next weekend.