Around Midweek low pressure over North Western Europe is set to edge further South Eastwards bringing more potent cold fronts over the Alps, and potentially heavy snowfalls.
However this is short-lived with the Low Pressure set to retreat to the UK and NW Europe. The Alps being on the North Eastern side of the system is set to have much milder South Westerly winds with some very mild conditions currently possible with further showery outbreaks possible.
Temperatures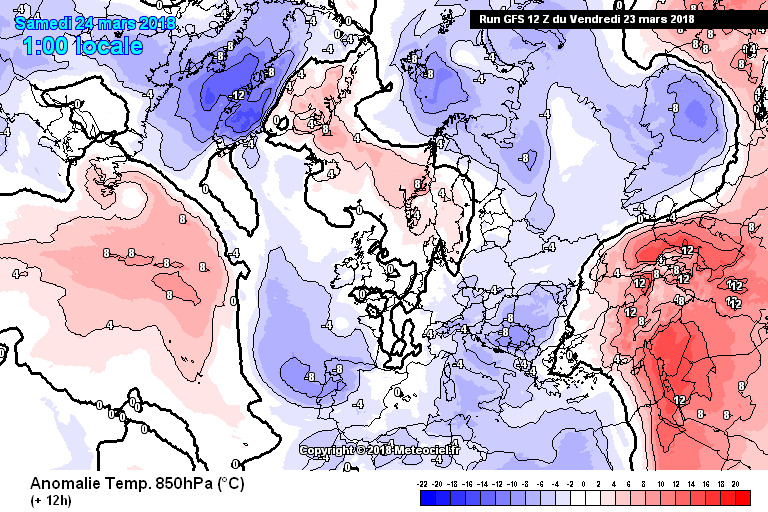 After a cool start with temperatures below average, especially for more Northern areas turning much milder towards the end of next week and for the Easter Weekend.
Precipitation
A mostly dry Saturday with only the odd shower towards the South West of the Alps. For Sunday another dry start seems likely but more widespread showers for many Western and Central areas.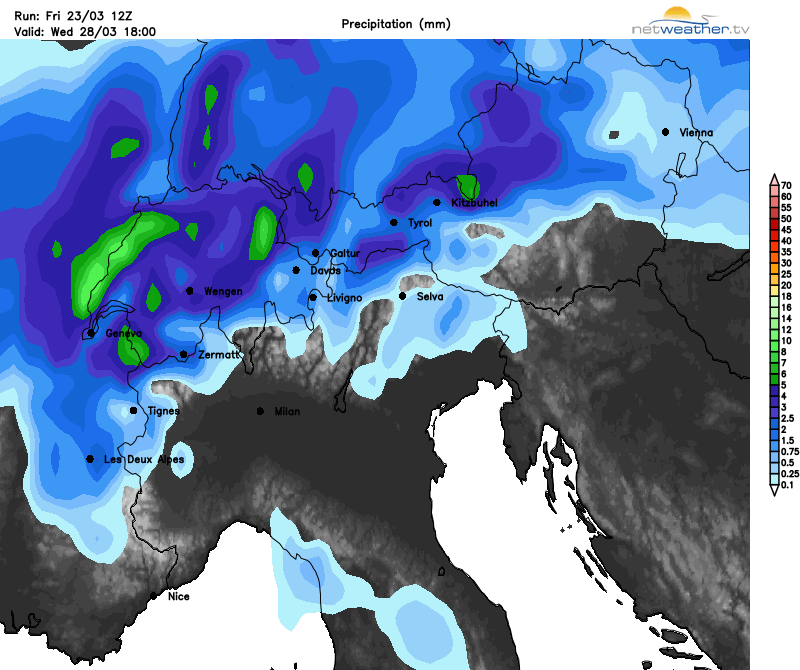 Monday starts with isolated showers, these becoming more widespread across the Alps into the afternoon with some localised sharp showers in places. For the evening, a front is set to bring more widespread precipitation in from the North West. This continuing to move South Eastwards into Tuesday and turning drier in Western areas with precipitation likely over Austria into the afternoon.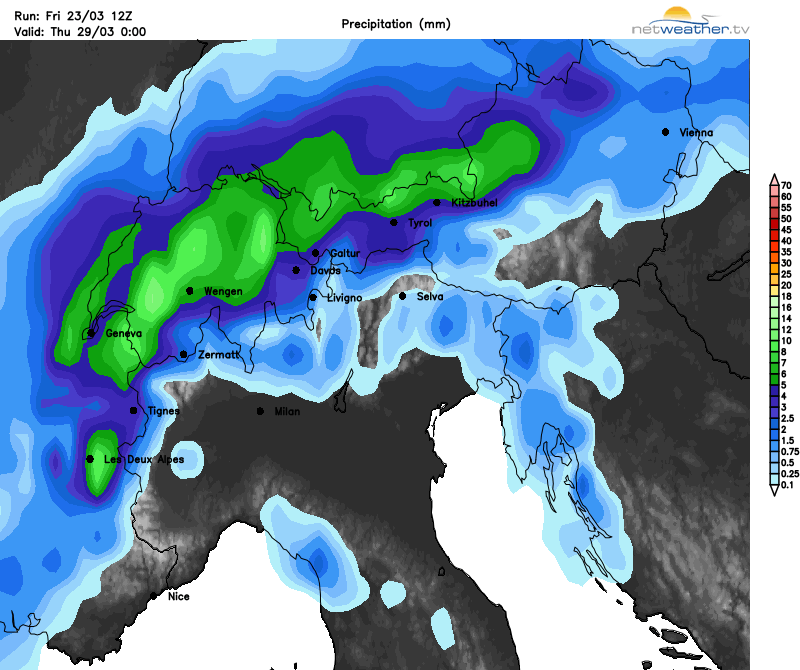 For Wednesday a cold front is set to edge in from the North West with heavy morning precipitation currently predicted for the French Alps, Switzerland and NW Austria. The front is currently set to linger through most of Wednesday and overnight into Thursday morning, with large precipitation totals likely for the French Alps, Switzerland, S Germany and NW Austria. Later on Thursday, turning drier from the North West during the morning and afternoon, this followed by a few showers, with further showers possible on Friday.
Snowfalls
The snow level around 2000m ahead of the front, closer to 1600m on the back edge, but this dropping steadily to around 1000m by Thursday. Some inter-run uncertainty but based on the GFS run, 25-50cm is certainly possible over 2000m.The snow-forecast.com snow forecast below is based on the GFS 06Hz run, which pushed the cold front through quicker, so more snow is possible than shown below.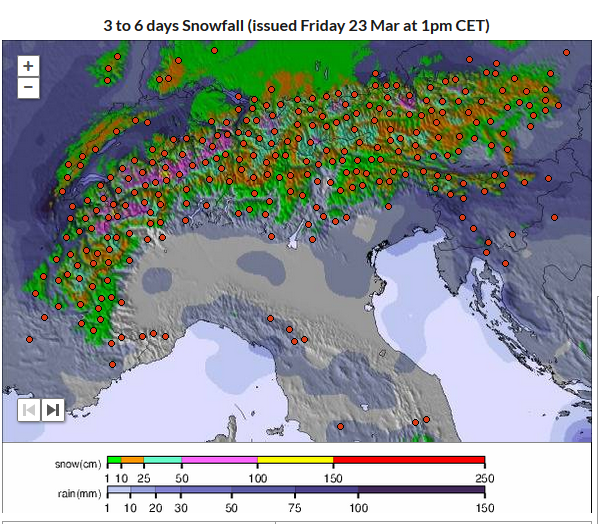 Summary
A mixed week for the Alps, some heavy snow possible midweek, then perhaps much milder for Easter Weekend.