It might snow at Easter, it is more likely to snow at Easter in the UK than it is at Christmas. Easter can fall anywhere between March 22nd and April 25th, so we are still on the early side this year with April 1st 2018. After recent events higher up in the atmosphere, lingering cold is not going to surprise anyone. We have a particularly cold run after the SSW event, impacting the upper air troposphere pattern. These events can bring blocking for up 2 months, where the prevailing flow reverses, high pressure over Scandinavia dominates and really cold air can flood down from Russia.
The newspapers like an extreme, Christmas, summer, Easter, May Bank holiday are never just going to be okay, bright with the odd shower and average temperatures, where is the fun in that. Mediocre weather won't sell papers. It has to be SNOWMAGGEDON or killer HEATWAVE to get our attention.
Odds tumble as Brits prepare for white Easter

Snow set to carpet Britain on Easter Bank holiday

Easter weather forecast SHOCK, UK set for coldest Easter in blah blah.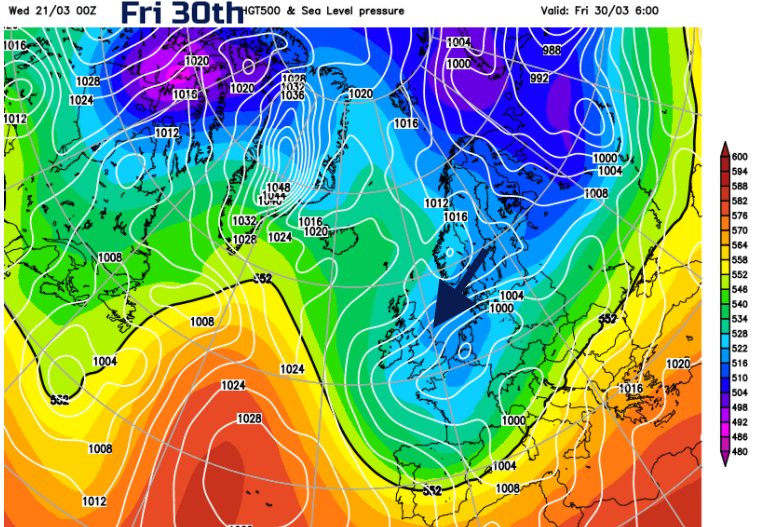 The charts do look cold. If you are thinking about Easter weekend plans go with a chill in the air rather than any hope of spring heat. The sun's warmth is becoming more noticeable, away from any shade or breeze. But to get the air temperatures up we'd need a flow from the south or SW. The wind directions (and we are still a fair way off) seem to be from the east or north. The high pressure does build once more away to the NE of the UK and it's around this that the colder air might flow towards us. Yet everything moves about, it doesn't look stuck like it was at the start of March.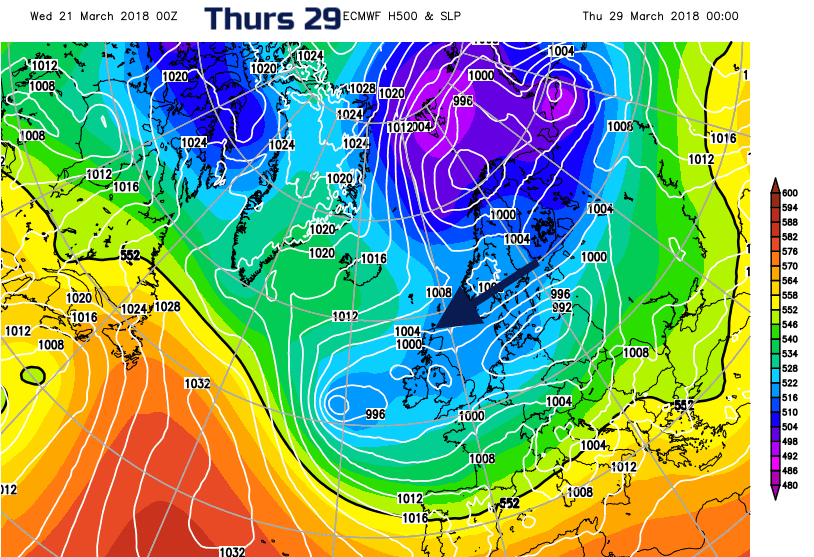 In these cold flows from the E/NE or N there can be snow showers. Showers as always are hit and miss, so 'carpeting' is not the right word. There could be snow flurries, sleet, hail, a covering for the Grampians, this would all be quite likely but more than that it's too early to say. There could be more snow, once more eastern areas would be more prone, again with lines of showers but any settling snow won't be able to linger too long when the April sun appears. However, a shift over the next week or so and we could see a different setup.
When is it ever going to warm up?
I don't know, the charts run out, weep. At a guess, once the Easter holidays finish and just as the children go back to school.