Saturday
The cold front, bringing cloud and outbreaks of snow overnight, will lie close to the south coast of England by noon on Saturday, following on will be brightening skies for some, but also scattered snow showers blowing in on a strong and bitterly cold easterly wind throughout the day. Snow showers look to align in bands in places, bringing enhanced accumulations.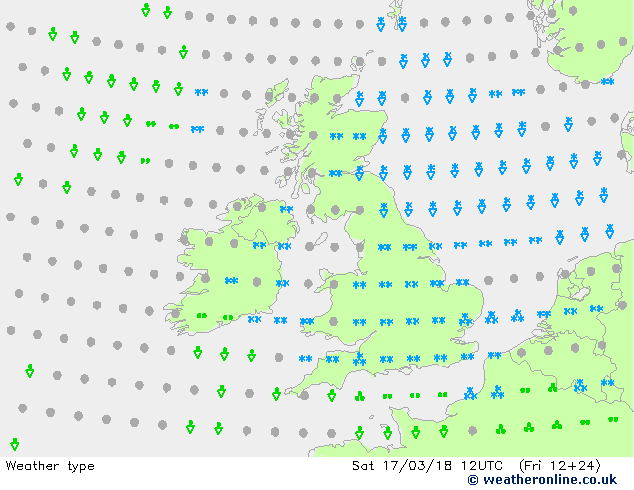 Credit: weatheronline.co.uk
Saturday evening, night and Sunday morning
Across central and eastern England – the twig-like feature on the T+36 fax chart for 00z Sunday indicates a convergence zone. This leads to the idea of why the Met Office have an amber warning for parts of northern England, the north and east Midlands from Saturday evening and overnight into Sunday morning - as an area of more persistent snow develops along the convergence zone.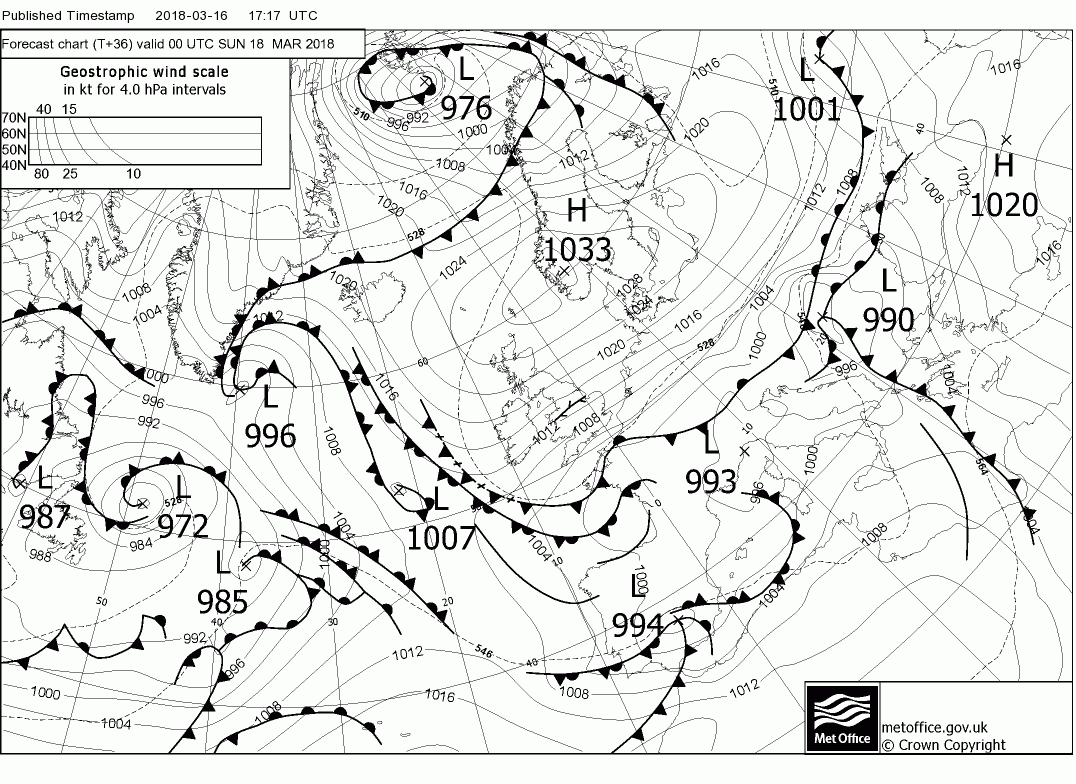 Another area that could see enhanced snowfall from Saturday evening and overnight into Sunday morning is across southern parts of East Anglia, the London area and the Home Counties. The cold front close to the south coast over the English Channel looks to stall as its southward movement is impeded by low pressure developing over northern France, which may pep up snowfall to the south of London Saturday night, also snow showers blowing in from the North Sea may merge to form a streamer along and downwind of the Thames Estuary, as convergence and uplift develops through and inland of the Estuary. The Met Office have issued an amber warning (above).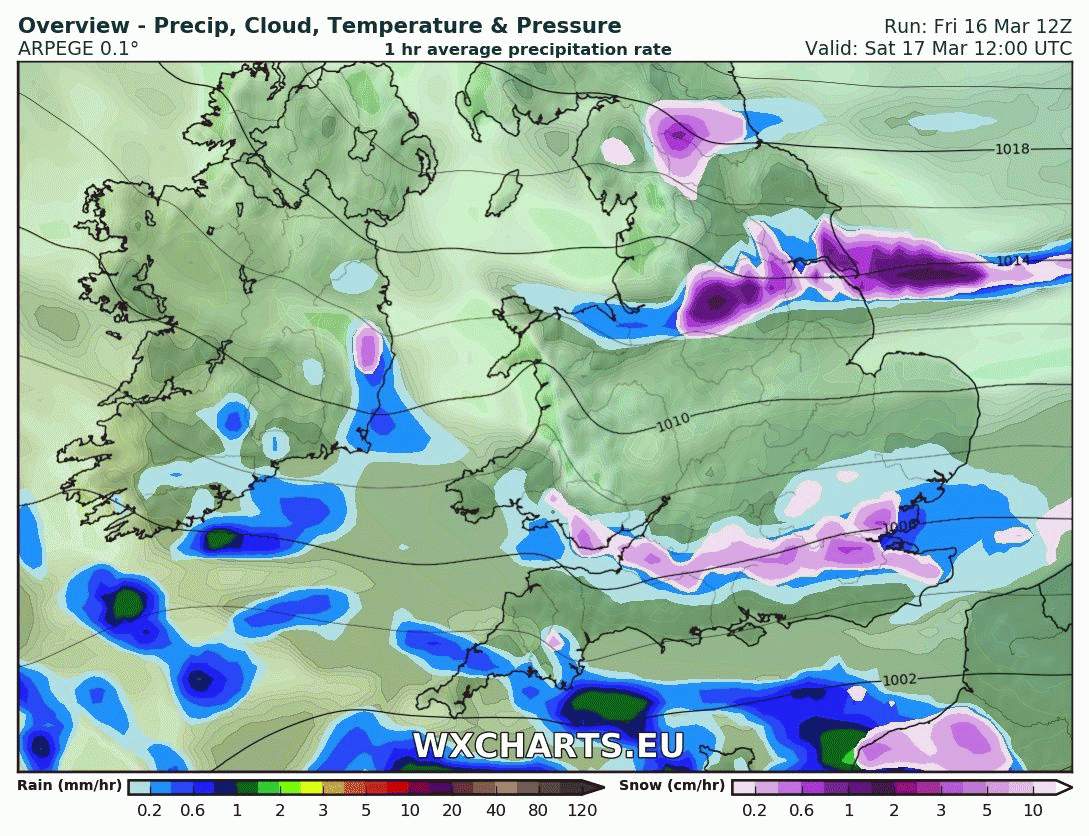 Sunday
Overnight snow generally clearing from central and eastern England on Sunday morning, though still a few snow showers going in the northeast of England, then attention turns to the southwest where is potential for a spell of more organised and perhaps heavy snow moving west across SW England and south Wales during Sunday. An area of low pressure is forecast to develop across NW France in response to an upper low dropping southeast and south create large scale ascent, the low then drifts northwest across the western English Channel with it a signal for increasing snowfall spreading NW across SW Britain on Sunday.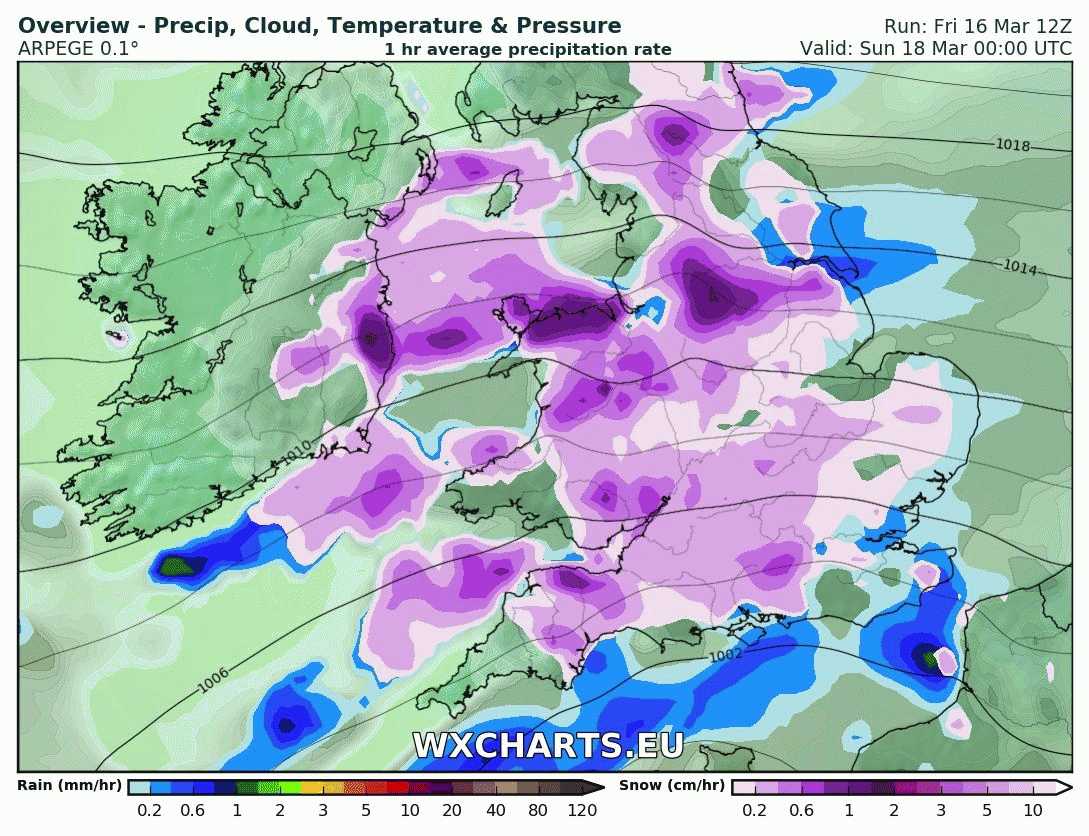 Credit: wxcharts.eu
There is still a fair bit of uncertainty over where will likely see the greatest snowfall amounts, even this close, so the above may change. I will endeavour to update this blog over the weekend.