The last few days have probably felt spring-like for some, thanks to mild southerly winds and some sunny spells, yesterday saw a high of 15.9C at Porthmadog in North Wales and today has seen the temperature reaching 14C+ in a number of locations across SE England.
However, we will see a huge drop in temperature as we head into the weekend. Saturday's maximum temperatures will be a drop of 13-14C in some spots compared to today maximum temperatures, as very cold air sourced from NE Europe and NW Russia floods across the UK on bitterly cold easterly or northeasterly winds sweeping in overnight and continuing through the weekend. With it, a risk of snow too for many over the weekend, perhaps disruptive in places.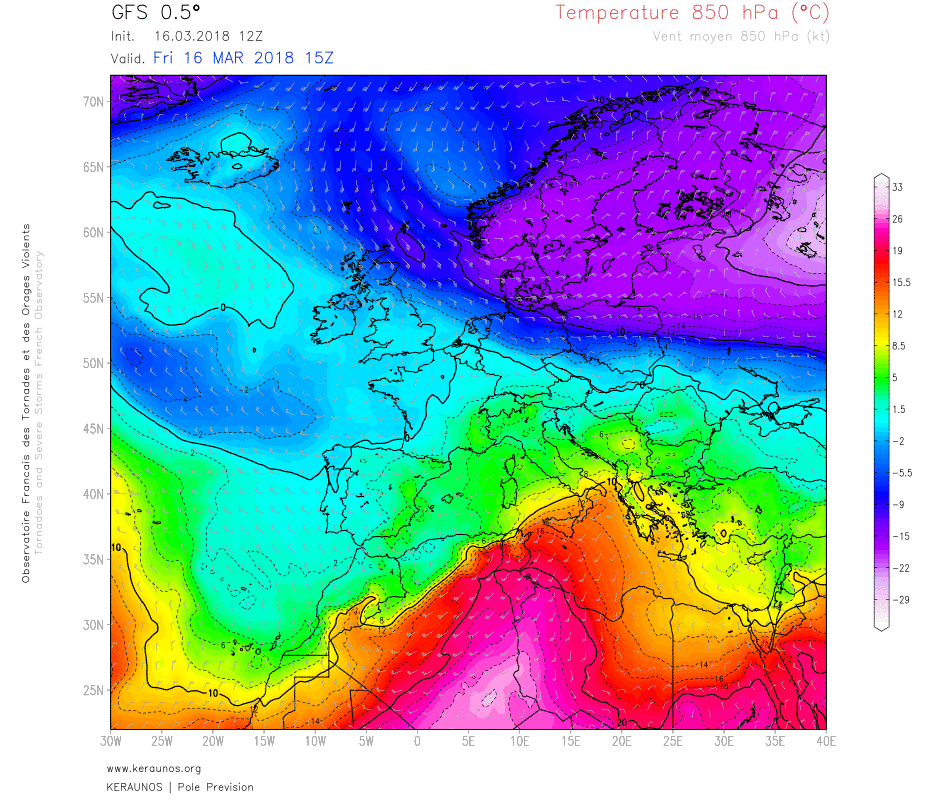 Since the Sudden Stratospheric Warming in February, which split the Polar vortex and led to the severe cold spell in late February and beginning of this month, the polar vortex has been displaced off its normal home over the pole, over northern Russia. A lobe of this polar vortex will extend westwards across Europe, coupling of the stratosphere and troposphere is evident looking at multi-layers of the atmosphere, so deep cold air vertically stacked through the troposphere into the stratosphere over NW Russia will move westwards over the next 24 hours, reaching the UK tonight with deep cold continuing to advect west through the weekend.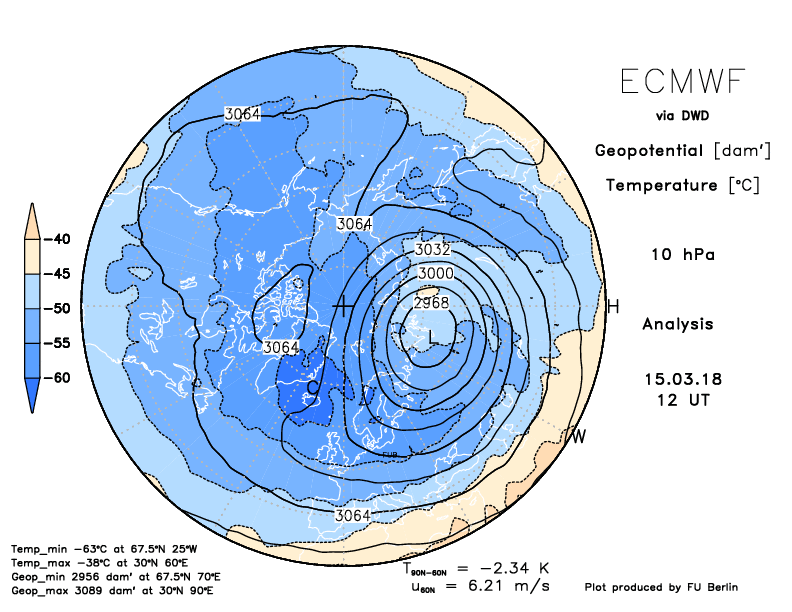 A strong easterly jet stream pushing west over Norway and over northern UK on the northern flank of the lobe of the Russian vortex extending west and surface high pressure expanding over Scandinavia will aid in quickly pushing out the mild airmass that has been over the UK these last few days. Already we have seen increasingly colder air spread in across northern Britain, as a strong easterly wind pushes in behind a frontal boundary which is bring showers turning increasingly to sleet and snow – with late Friday afternoon temperatures of 3-5C at best. While further south it's still mild with temperatures in double figures.
Much colder air spreading southeast across most areas away from the SW tonight
However, the increasingly cold conditions will spread southeast across all areas tonight, as a cold front, which much colder air behind it sinks south. Outbreaks of rain, sleet and hill snow across eastern Scotland and NE England this afternoon will spread southeast tonight, turning increasingly to snow, even to lower levels, as the increasingly cold air digs in from the northeast. So quite a few areas may wake up to a covering of snow Saturday morning, though the southwest will likely stay mild overnight, with showers of rain.