The last few days have probably felt spring-like for some, thanks to mild southerly winds and some sunny spells, yesterday saw a high of 15.9C at Porthmadog in North Wales and today has seen the temperature reaching 14C+ in a number of locations across SE England.
However, we will see a huge drop in temperature as we head into the weekend. Saturday's maximum temperatures will be a drop of 13-14C in some spots compared to today maximum temperatures, as very cold air sourced from NE Europe and NW Russia floods across the UK on bitterly cold easterly or northeasterly winds sweeping in overnight and continuing through the weekend. With it, a risk of snow too for many over the weekend, perhaps disruptive in places.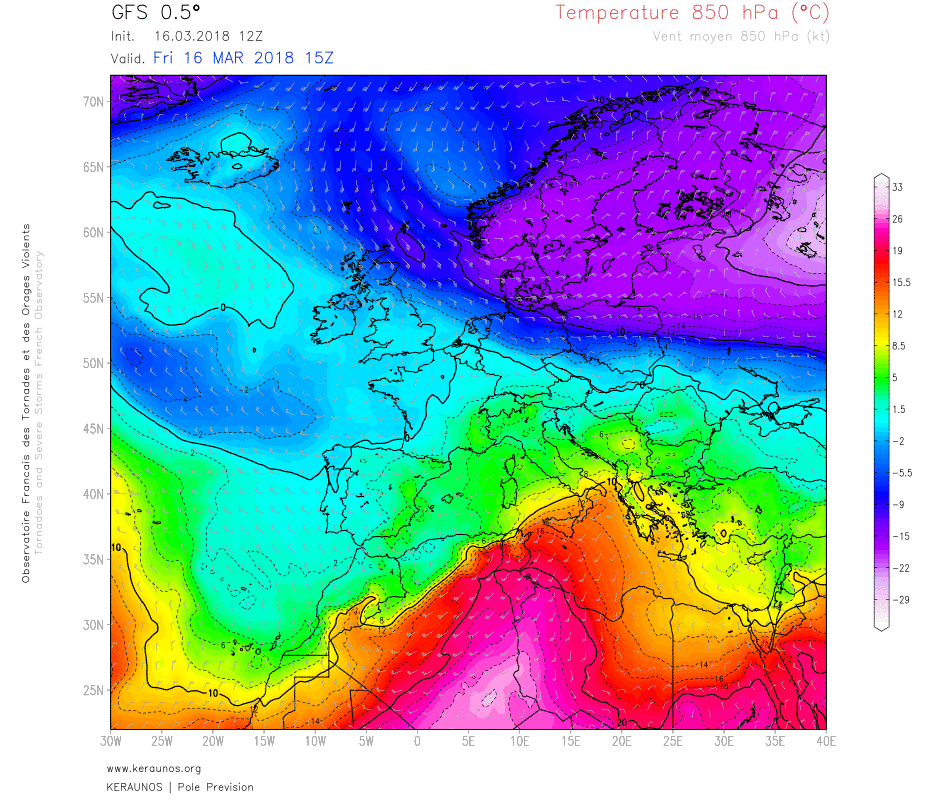 Since the Sudden Stratospheric Warming in February, which split the Polar vortex and led to the severe cold spell in late February and beginning of this month, the polar vortex has been displaced off its normal home over the pole, over northern Russia. A lobe of this polar vortex will extend westwards across Europe, coupling of the stratosphere and troposphere is evident looking at multi-layers of the atmosphere, so deep cold air vertically stacked through the troposphere into the stratosphere over NW Russia will move westwards over the next 24 hours, reaching the UK tonight with deep cold continuing to advect west through the weekend.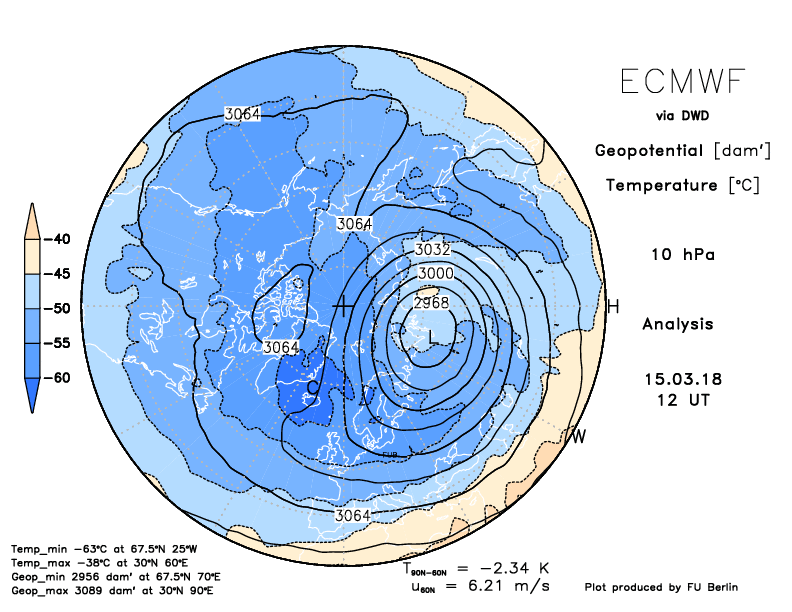 A strong easterly jet stream pushing west over Norway and over northern UK on the northern flank of the lobe of the Russian vortex extending west and surface high pressure expanding over Scandinavia will aid in quickly pushing out the mild airmass that has been over the UK these last few days. Already we have seen increasingly colder air spread in across northern Britain, as a strong easterly wind pushes in behind a frontal boundary which is bring showers turning increasingly to sleet and snow – with late Friday afternoon temperatures of 3-5C at best. While further south it's still mild with temperatures in double figures.
Much colder air spreading southeast across most areas away from the SW tonight
However, the increasingly cold conditions will spread southeast across all areas tonight, as a cold front, which much colder air behind it sinks south. Outbreaks of rain, sleet and hill snow across eastern Scotland and NE England this afternoon will spread southeast tonight, turning increasingly to snow, even to lower levels, as the increasingly cold air digs in from the northeast. So quite a few areas may wake up to a covering of snow Saturday morning, though the southwest will likely stay mild overnight, with showers of rain.
Saturday
The cold front, bringing cloud and outbreaks of snow overnight, will lie close to the south coast of England by noon on Saturday, following on will be brightening skies for some, but also scattered snow showers blowing in on a strong and bitterly cold easterly wind throughout the day. Snow showers look to align in bands in places, bringing enhanced accumulations.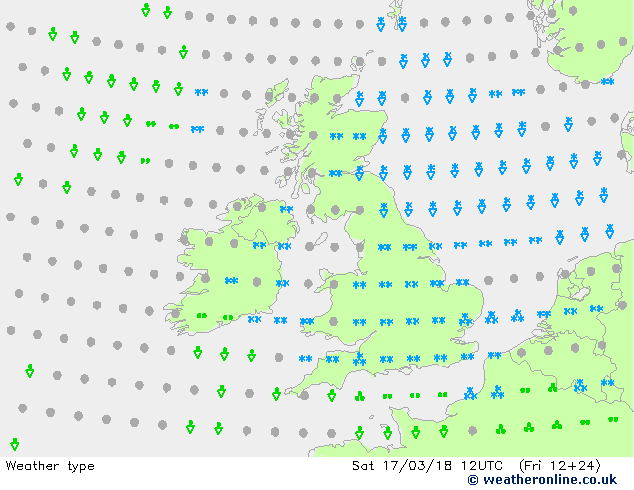 Credit: weatheronline.co.uk
Saturday evening, night and Sunday morning
Across central and eastern England – the twig-like feature on the T+36 fax chart for 00z Sunday indicates a convergence zone. This leads to the idea of why the Met Office have an amber warning for parts of northern England, the north and east Midlands from Saturday evening and overnight into Sunday morning - as an area of more persistent snow develops along the convergence zone.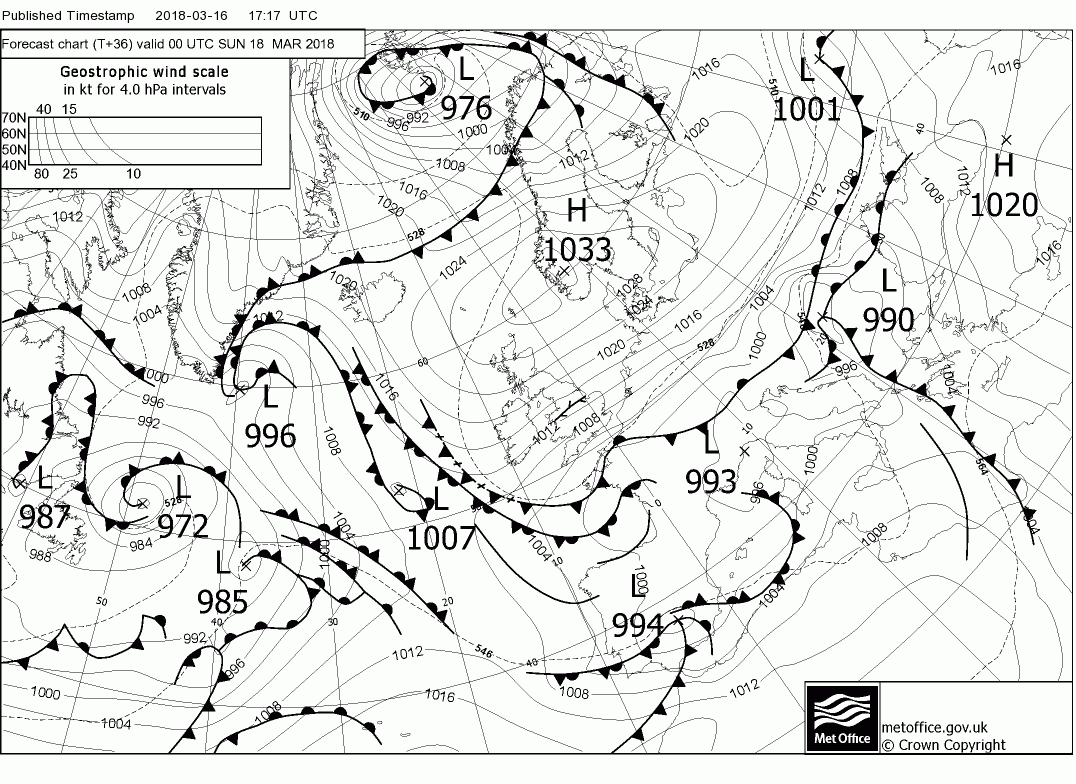 Another area that could see enhanced snowfall from Saturday evening and overnight into Sunday morning is across southern parts of East Anglia, the London area and the Home Counties. The cold front close to the south coast over the English Channel looks to stall as its southward movement is impeded by low pressure developing over northern France, which may pep up snowfall to the south of London Saturday night, also snow showers blowing in from the North Sea may merge to form a streamer along and downwind of the Thames Estuary, as convergence and uplift develops through and inland of the Estuary. The Met Office have issued an amber warning (above).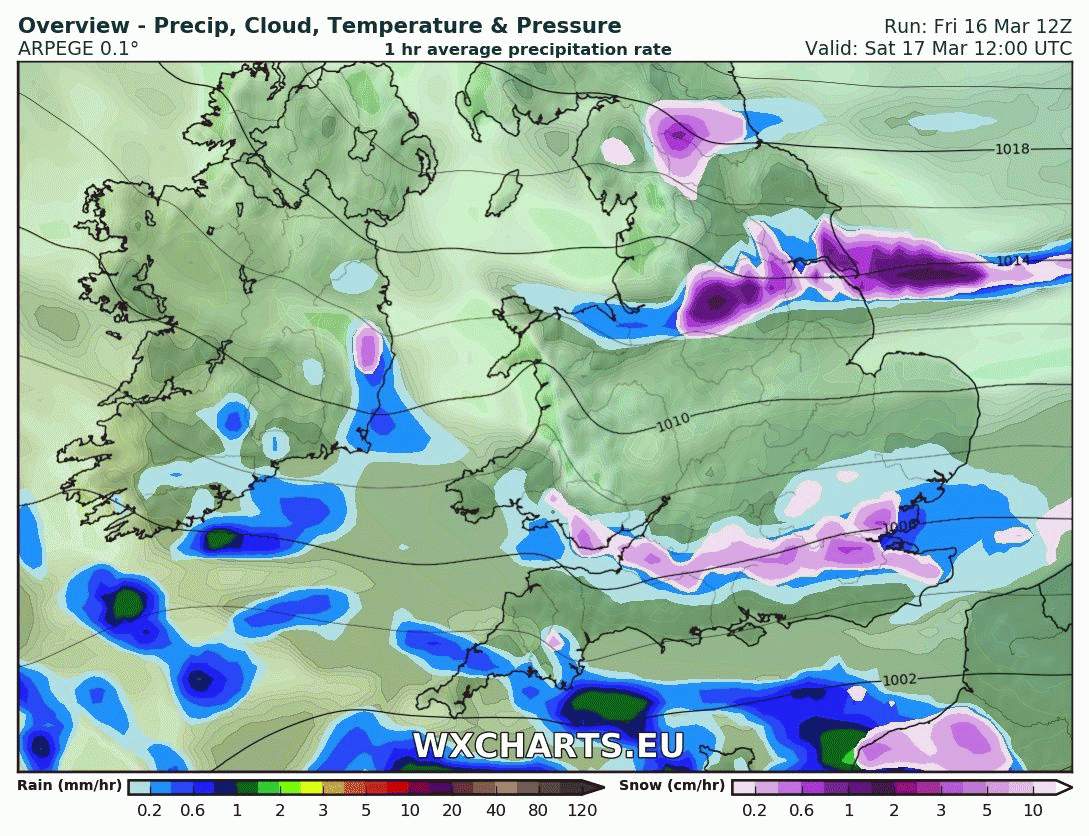 Sunday
Overnight snow generally clearing from central and eastern England on Sunday morning, though still a few snow showers going in the northeast of England, then attention turns to the southwest where is potential for a spell of more organised and perhaps heavy snow moving west across SW England and south Wales during Sunday. An area of low pressure is forecast to develop across NW France in response to an upper low dropping southeast and south create large scale ascent, the low then drifts northwest across the western English Channel with it a signal for increasing snowfall spreading NW across SW Britain on Sunday.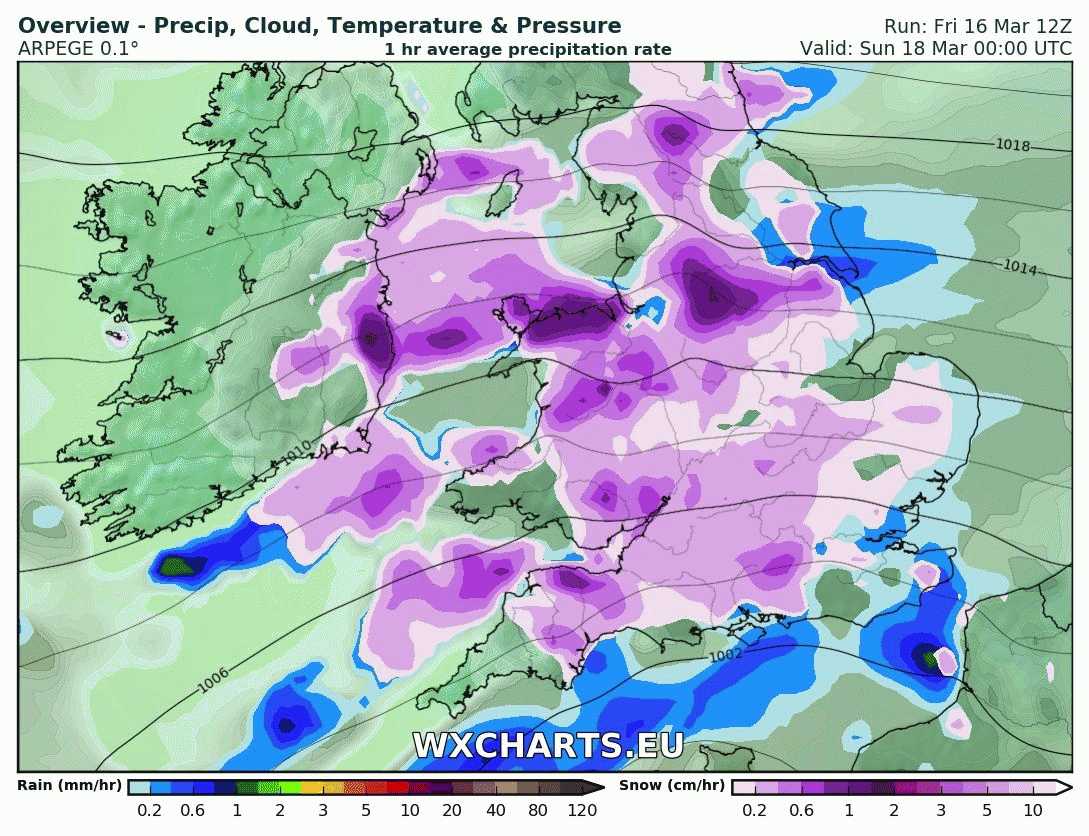 Credit: wxcharts.eu
There is still a fair bit of uncertainty over where will likely see the greatest snowfall amounts, even this close, so the above may change. I will endeavour to update this blog over the weekend.