Around Tuesday, the feed of coldest air is set to become cut off, but it is likely to remain cold with the cold air only slowly getting mixed out, with temperatures remaining below average for the time of year. Only by Friday are there signs of 850HPa temps rising more generally above freeing over the Alps, with a milder SW wind possible.
Temperatures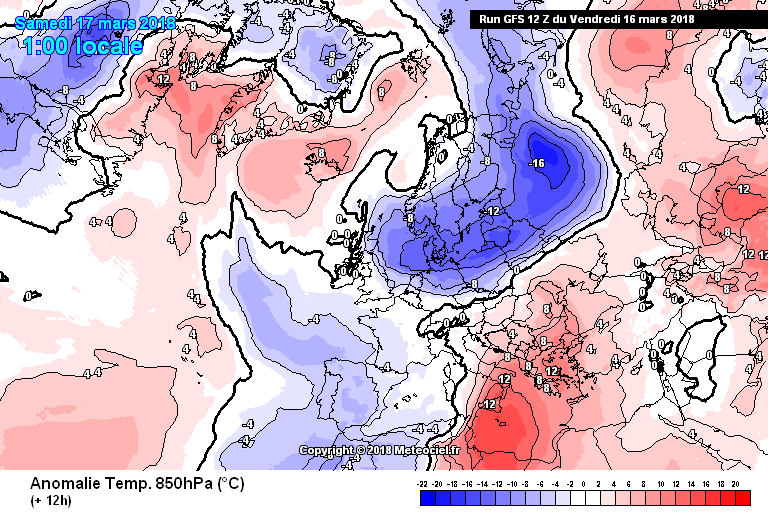 Turning colder as the "mini" beast from the East brings much colder weather. The coldest conditions always towards the North and East, mildest in the far South West of the Alps.

Precipitation
Weekend - Patchy precipitation in the South of the Alps to start on Saturday this becoming more widespread over the Alps during the Afternoon / Evening.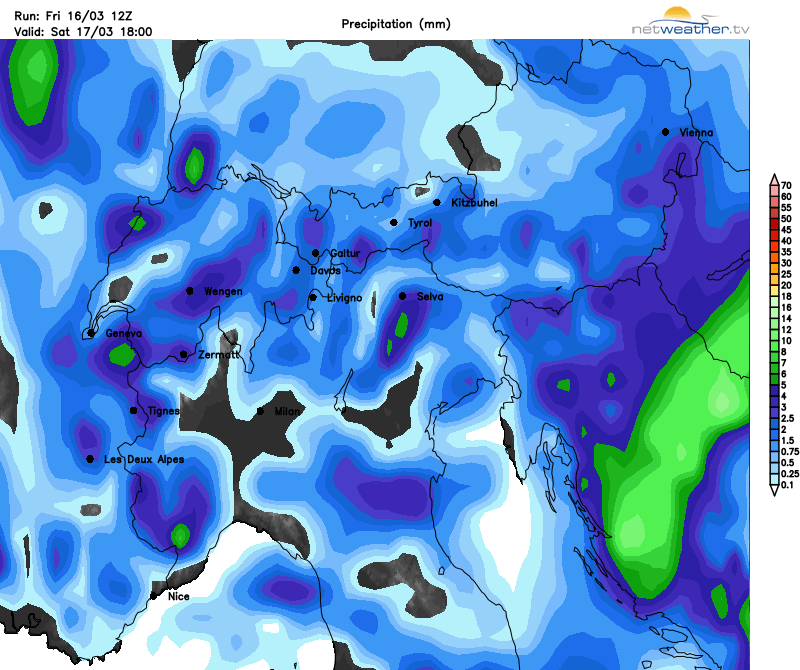 This precipitation continues well into Sunday, with this only fading into the evening. Heavy snowfalls totals are possible with over 50cm of snow over Southern parts of the Alps above 1250m or so.
Monday – Further showers are expected to develop during Monday, with snow above 1000-1200m.
Rest of week – Further snow is possible for the rest of the week, but to a much lesser extent a with much more in the way of brighter spells possible.
Snowfalls
As per the below chart (snow-forecast.com) 50-100cm of snow is possible over the Alps in places this week, perhaps more is very isolated locations.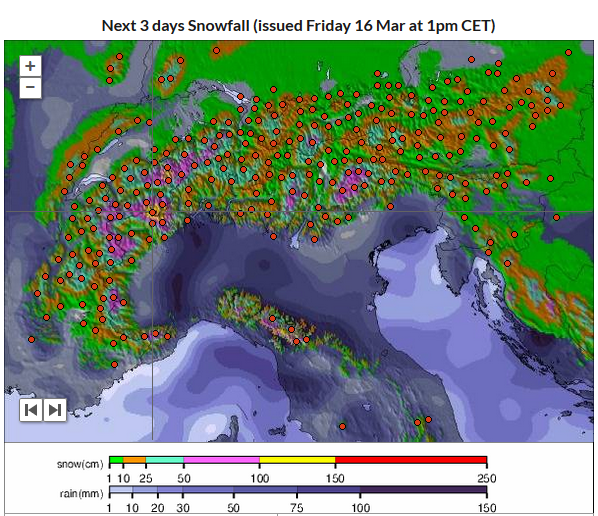 Summary – Heavy snowfalls are possible for the weekend and to start the week, but not the best skiing conditions, but turning drier and brighter towards the middle part of next week, so great on-piste conditions around this time. Avalanche risks are lower than earlier this year, but with the large amounts of fresh snow, keep an eye out for local warnings.