By the end of next week, the current pattern and this is still very much to be confirmed is for High Pressure over Greenland, with low pressure over Northern Europe with Easterly winds for NW Europe. There is model disagreement thereafter, the GFS has much milder South Easterly winds (850Pa >0c) over the Alps by the time, while the ECM keeping things a little colder with 850Hpa temps around -5 to 0c. This is due to the GFS having the whole pattern further North compared to ECM.
Temperatures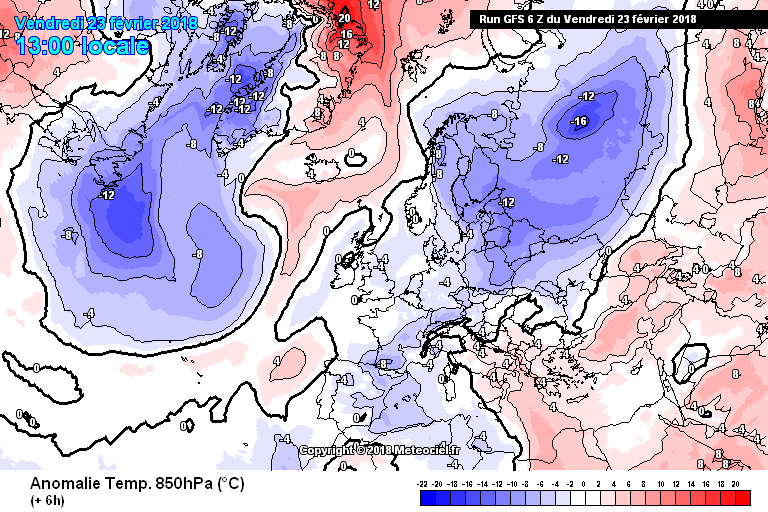 These temps are based on GFS, so for the ECM is more accurate in terms of the pattern next week, then colder than shown for Thursday and Friday next week.
Daytime temperatures for upper slopes widely below -20c by day to start next week, so bitterly cold
Precipitation
With High Pressure to the North of the Alps and lower pressure to the South of the Alps, very much a North-South split to the precipitation over the Alps this week. Many Northern parts of the Alps staying very much of the day side, with patchy precipitation at times for many Southern parts of the Alps.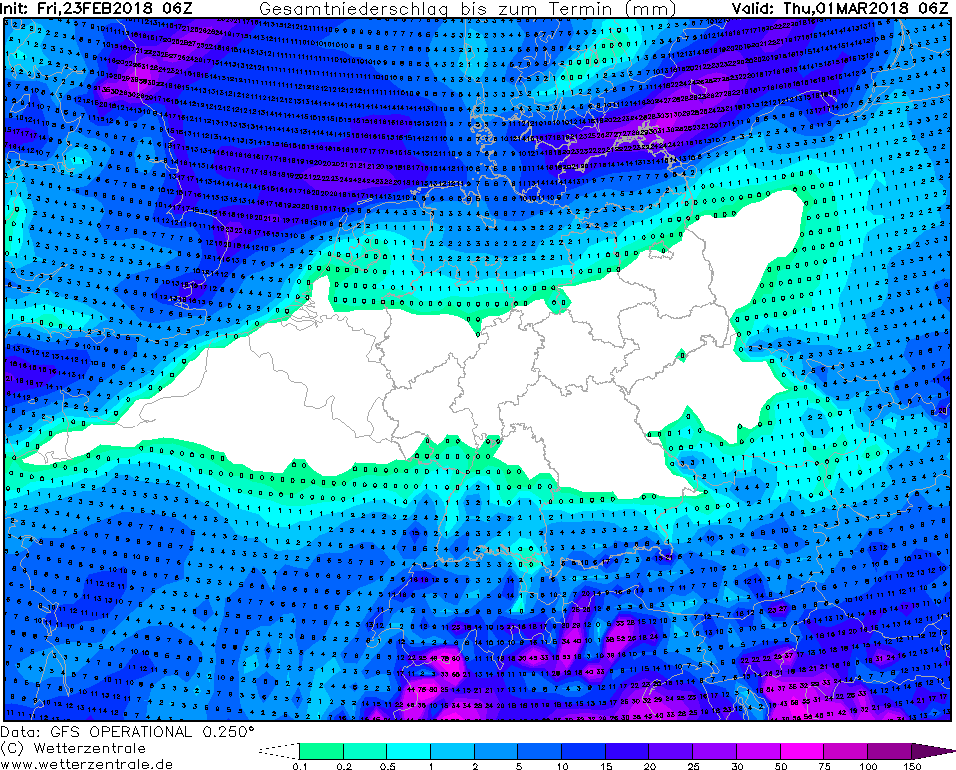 Over the weekend, showery precipitation developing over Central parts of the alps on Saturday afternoon, and this continuing over SW areas (S Switzerland, SW Austria, N Italy and the French Alps for Sunday and Monday, with moderate precipitation totals possible.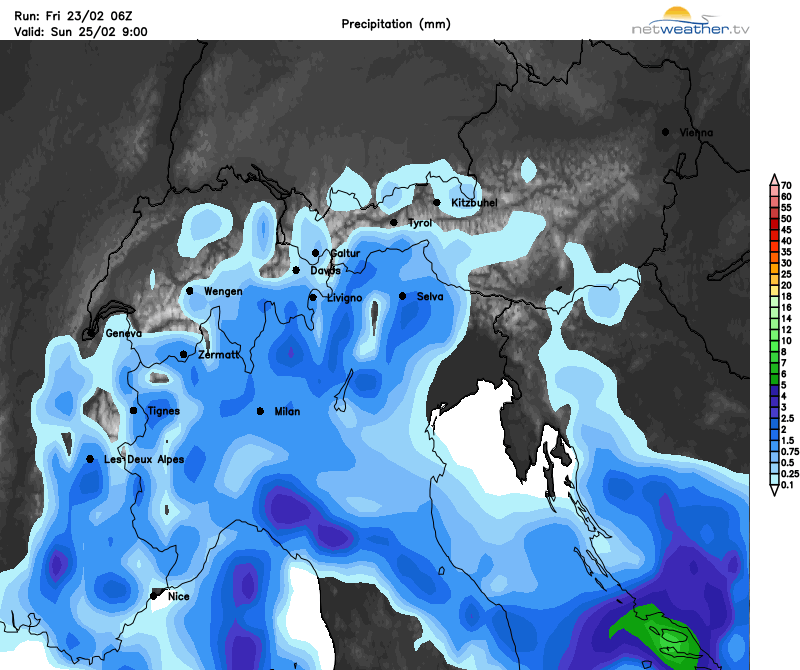 For Monday, the previous precipitation in SW areas slowly fading away during the day continuing for a times before fading away, with further showers developing ver Austria these lingering into Tuesday.
Towards next weekend, there is a risk of widespread heavy precipitation edging up the South for the Alps, but a large amount of uncertainty on this at the moment.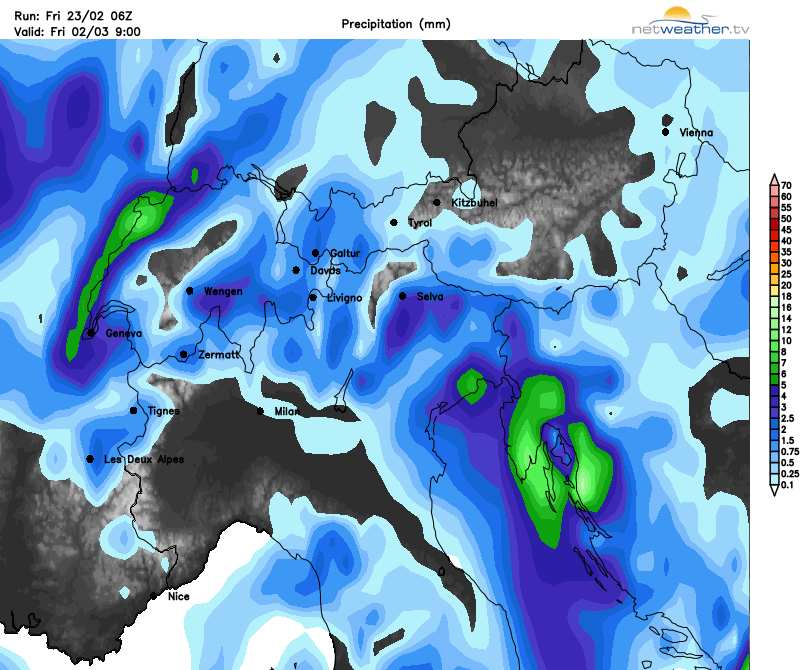 Snow Amounts
Some localised moderate snowfalls possible in Southern parts of the Alps next week with over 50cm in places.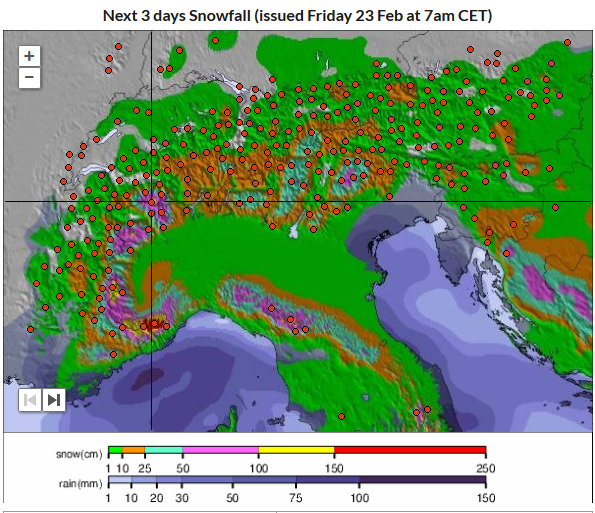 Summary
Bitterly cold over the Alps next week with a little snow in places, mainly in the south of the Alps.