We've had a few very light snow showers this morning in Lincolnshire, and there will be the odd flurry through the day over eastern England, up to Tyneside. Not amounting to anything but an amuse bouche for next week.
There are now warnings appearing; from the UK Met Office about the possible impacts of snow next week and from NHS England re: the health risks to vulnerable patients and disrupt the delivery of services. These are all about getting the message out that next week will bring severe cold weather across the UK and also snow to some parts. Disruption is likely and so people should be alert to this message.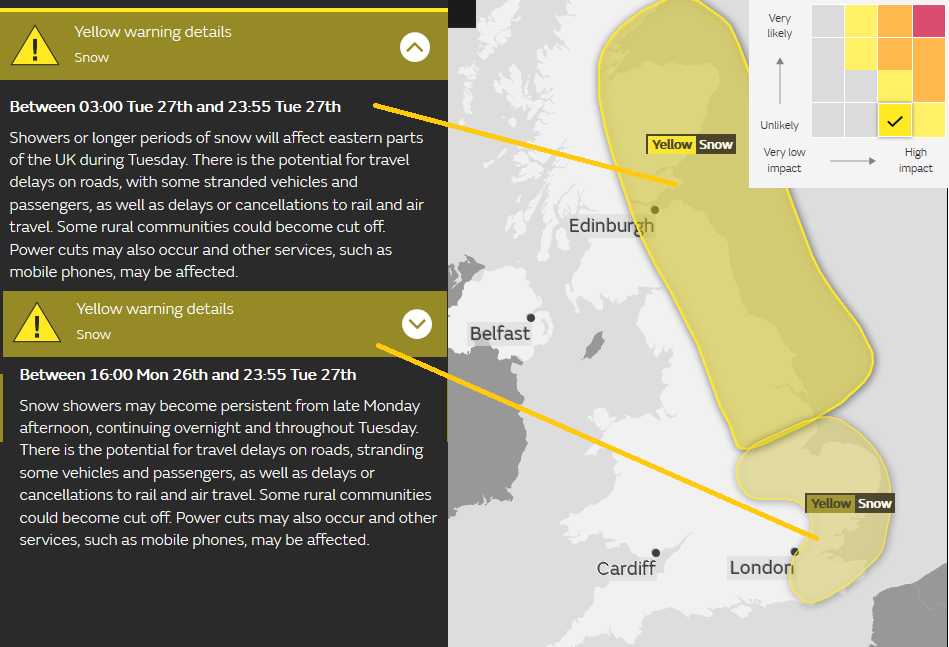 Where, when and how much snow?
Snow showers appear on the forecast charts from early Monday and continue all through next week. They seem to increase in intensity and amount later in the week too. The main flow is from the east, so western Britain, western Ireland is less likely to see snow. However, with brisk winds off the North Sea, the snow showers will be driven far inland, line up and affect some parts often with several cms accumulating, other areas missing out. Prone areas could see tens of cms with drifting in the brisk winds. The accumulation chart for 24 hours Monday into Monday night shows the kind of pattern.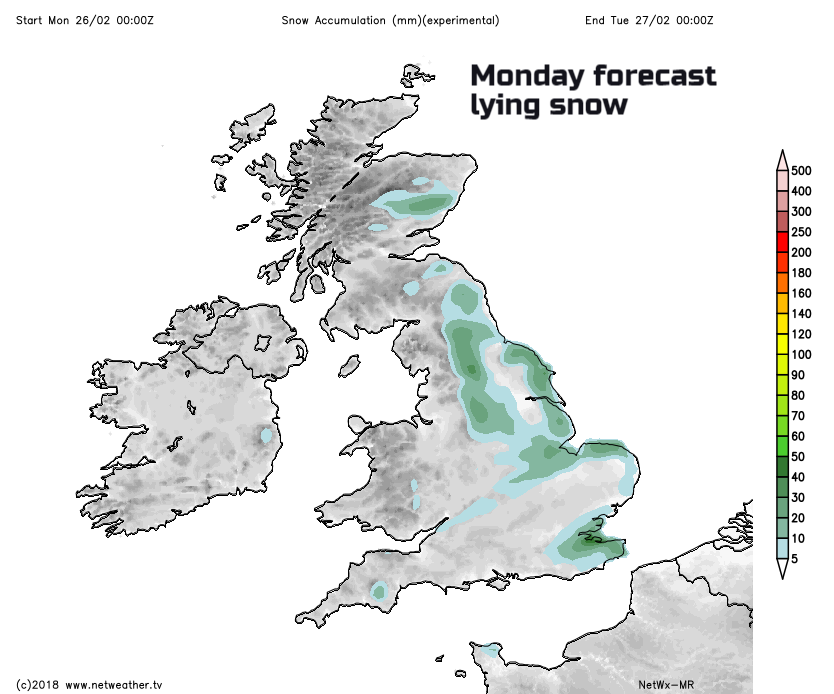 To give an idea of how the showers might line up and approach, here are 3 snapshot views from Mon/Tues. This is to give a theme of how the snow could affect the UK, if your area is likely or not. Don't' get too drawn into exact locations this far ahead. This isn't just a cold snap, this could last through the first half of March, so snow will just keep on accumulating. The Met Office will drip feed the warnings, but the impacts will continue beyond the end of Tuesday, it's the specifics that are tricky too far ahead.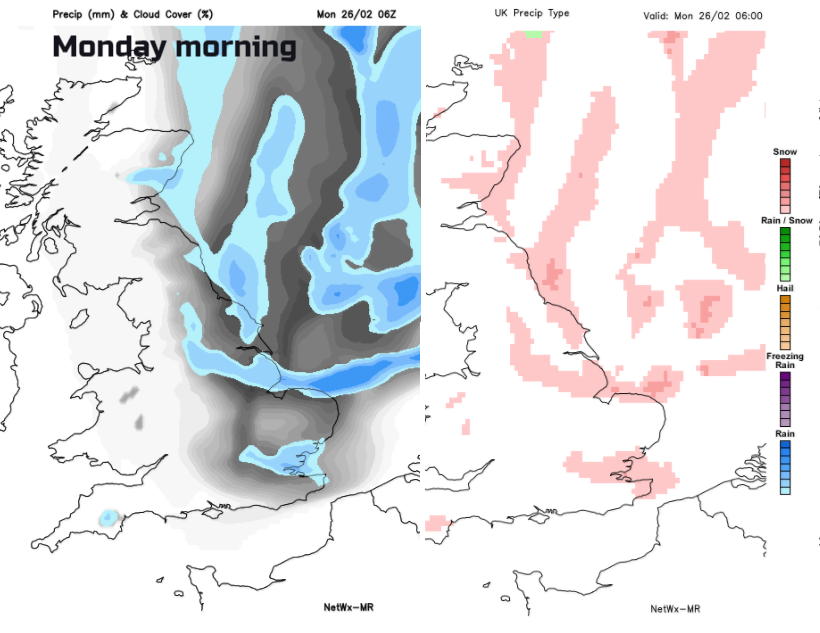 The snow showers will begin coming in from the North Sea on Monday but then features develop in the flow, trough lines of heavier, even thundery showers. Lines due to convergence, streaming showers over land along a narrow band where totals will be high and barely any snow a mile away. Thre have been small low pressure appearing on the pressure charts, they come and go but those kinds of disturbances could bring heavier more widespread snow
Sea effect Snow, coming in from the North Sea
Much excitement on the Netweather community FORUM, weather chat about the upcoming cold and snow.