The Alps very much in the battleground between these patterns, with substantial changes in temperatures at times.
For the weekend and for the start of next week, the colder weather is set to be in control. The weekend start with cold NW winds over the Alps with low pressure giving showery precipitation at times. Perhaps briefly milder on Sunday, but turning much milder on Monday and Tuesday.
Towards midweek turning much milder from the West, with the chance of some precipitation edging in on Thursday.
Temperatures
Cold to start the week, but turning much milder from midweek.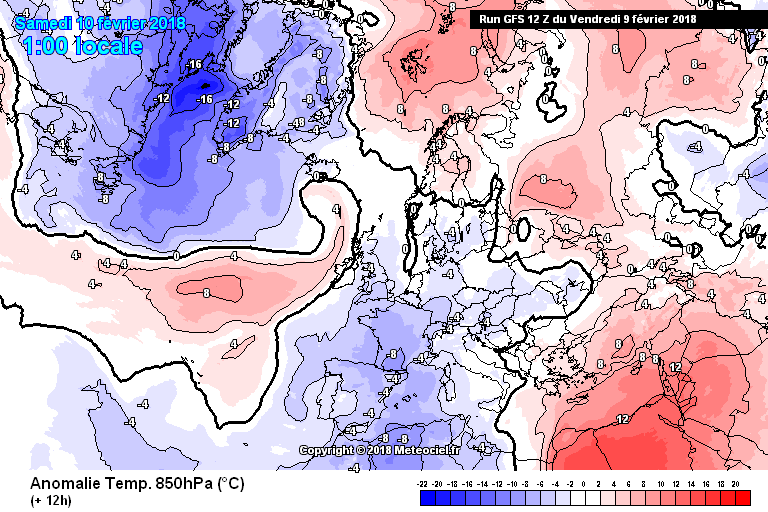 Precipitation –
Weekend - Showery precipitation is expected over the Central and Southern parts of the Alps on Saturday afternoon, before fading later in the evening.
A dry start over the Alps, with precipitation edging in from the North West later in the day, this edging South East overnight.
Monday starts with a band of precipitation over much of the Alps, generally moderate with some heavy bursts built in, edging further South East later in the day. This precipitation becoming confined to NE Italy and Austria later in the day.
With freezing levels around 400m-600m this is looking like a mostly snow event.
Tuesday looking mostly dry over Western areas drier, with some patchy precipitation over Eastern areas.
Another band of precipitation is expected to edge in from the west on Thursday this currently projected to be heavy at times, and it may linger into Friday. At this stage, snow restricted to much higher ground around 2000m.
25-50cm of snow possible this week, with over 50cm possible in places.
Summary
A cold start for this week, with some fresh snow possible Monday, possibly turning much milder from the West midweek.