Synoptics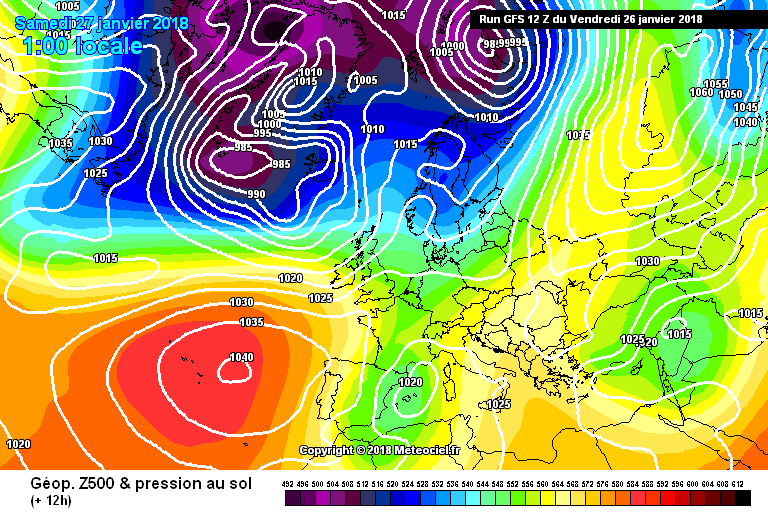 The Alps largely in-between weather patterns to start the weekend, low pressure edging away to the East with High Pressure still away to the West of France.
Over the weekend, the High Pressure wins out with pressure building quickly from the West and reaching 1040mb by Sunday. Winds are set to be sourced from the West, so very much of the mild side.
For the start of next week High pressure remains in control over the Alps so remaining mostly dry, mild and settled with winds still generally from the west so staying very much on the milder side.
Around midweek the High Pressure edges away to the West, allowing North Westerly winds to edge in from the North West. This will feed in cooler winds and Low Pressure with the first meaningful precipitation of the week likely.
Temperatures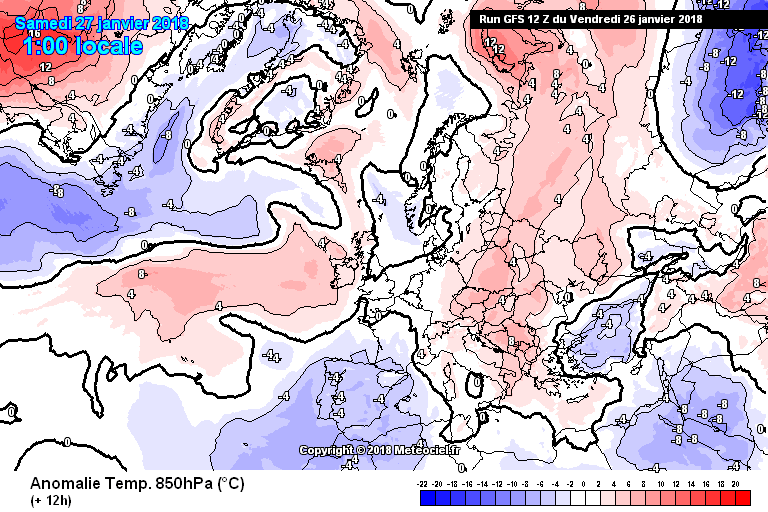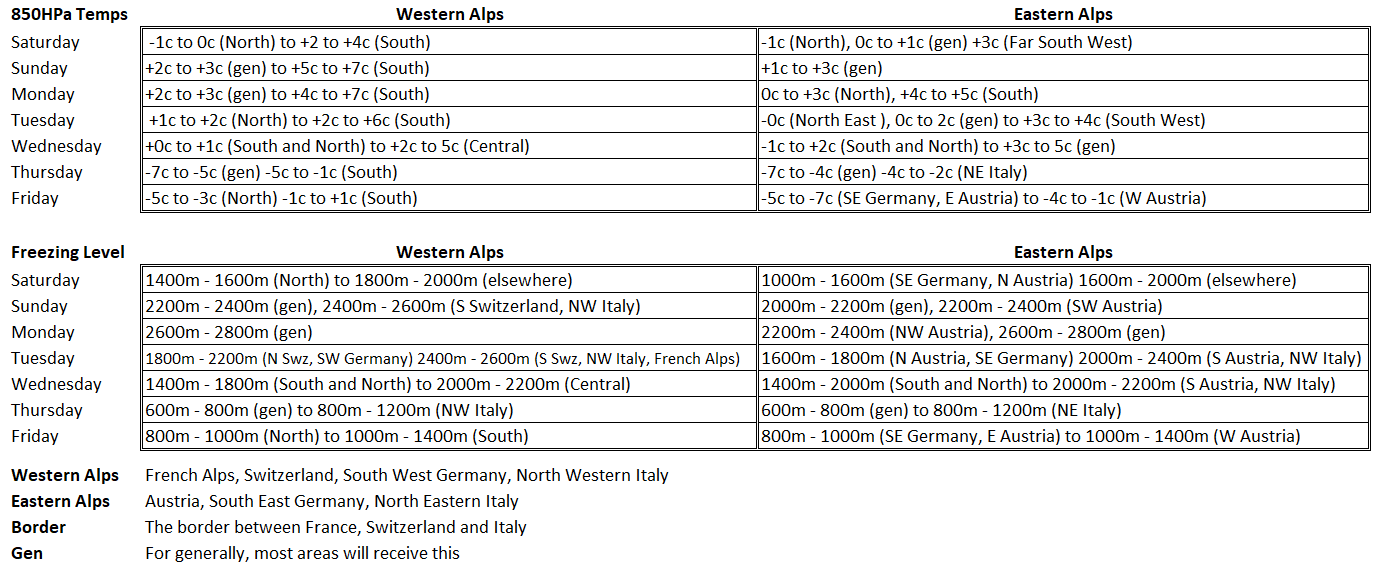 Generally mild for the weekend and for the start of next week, turning much colder from around midweek onwards.
With the clear skies, temperatures are set to drop quickly overnight, with temperatures dropping to below freezing at least on most slopes.
So a freeze thaw cycle likely over the Alps this week.
Precipitation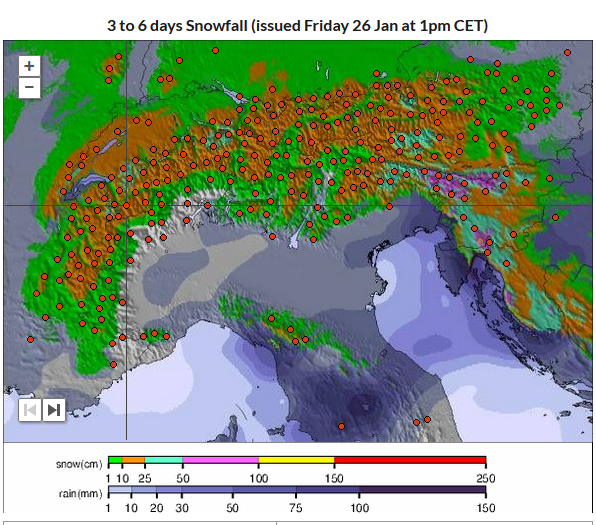 This week over the Alps much different to recent weeks, with the exception of a little patchy precipitation for Western areas early Saturday, and perhaps for NE parts of the Alps on Tuesday, a mostly dry and settled period of weather is expected.
Later on Wednesday, a cold front is set to edge in from the north West, with a spell of precipitation edging across the Alps clearing SE Austria sometime Thursdays, with showers following on behind. Snow to quite low levels, especially behind the front
At this stage it seems likely that further bands of precipitation are set to edge South Eastwards across the Alps Friday or perhaps into the weekend, but a large amount of uncertainty at the moment.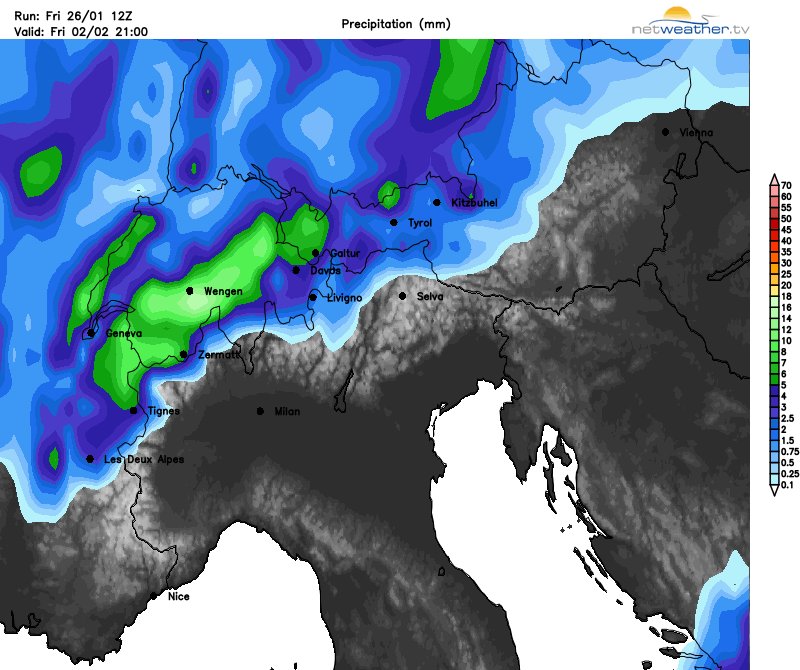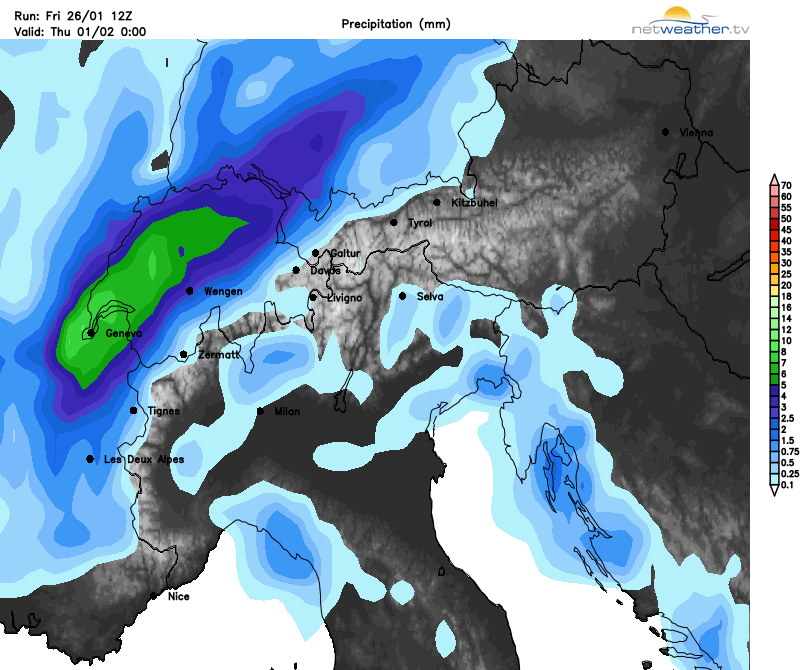 Summary
Much more settled over the Alps this coming week, generally mild with good skiing conditions at least on piste.