The weekend brought a right mix of weather, early Saturday saw a large contrast in temperatures, it was 11C in SW England and as low as -6C in the Highlands of Scotland. Cloudy skies and outbreaks of rain and hill snow affected much of England, Wales and Northern Ireland on Saturday, but clearer skies across Scotland led to a very cold night to follow over the snow fields, with the temperature falling to -13.5C at Dalwhinnie in northern Scotland, making it the coldest night of the winter and coldest night since February 2016. A mixture of rain, sleet and snow affected most areas on Sunday, there was snow initially for many areas, bringing a covering in places to those who missed out during the week. Heavy rain across SW England, following a lot of rain over the past week, lead to some flash-flooding in north Devon and flooding issues elsewhere across the west of England and parts of the Midlands are causing some problems, with the railways affected this morning.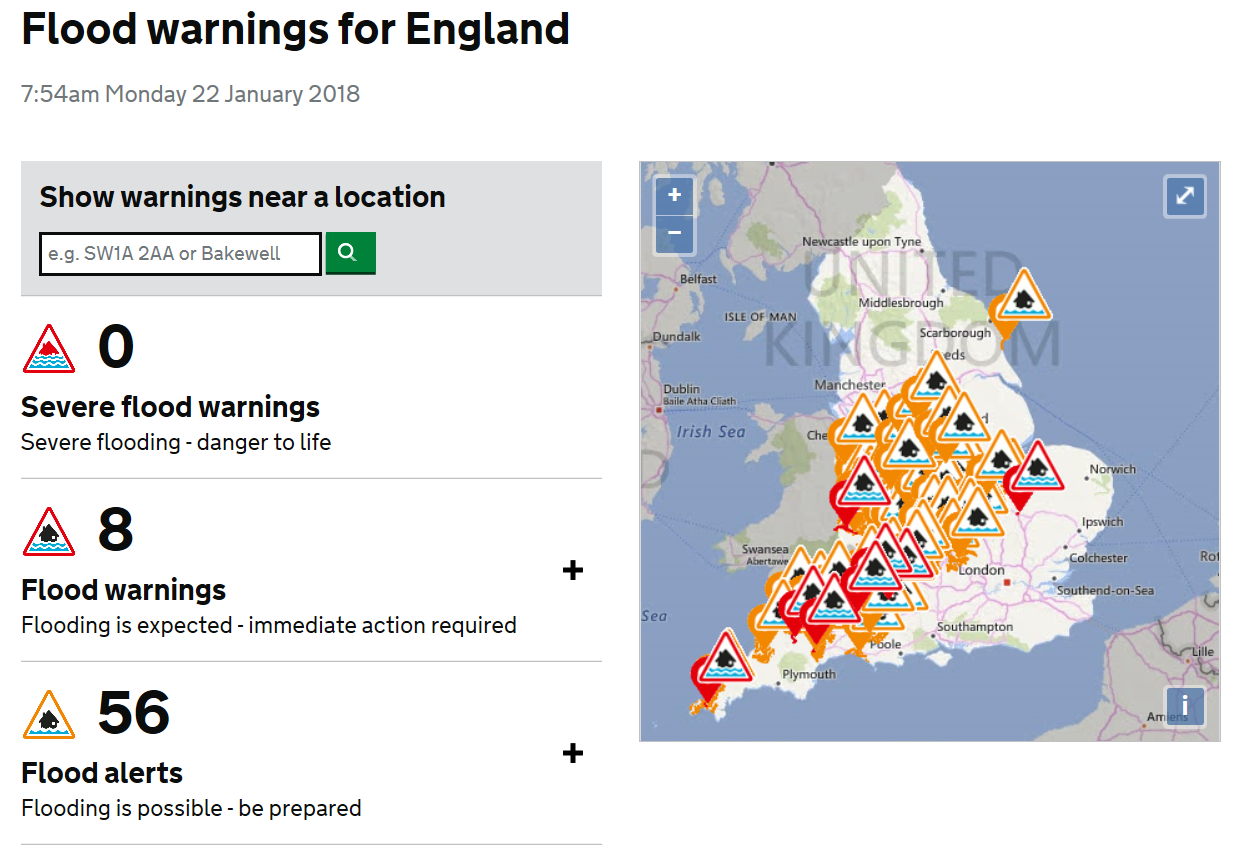 Milder air has moved in across most areas from the west overnight, with many areas escaping a frost. Milder air will flood much of the UK to start this week, we could see temperatures reach 13C on Tuesday in the south, with double figures widely elsewhere.So, a rapid thaw of lying snow in the north, where there is still 10cm in parts of northern England, 15cm in parts of Northern Ireland and up to 26cm in the Highlands of Scotland. It will turn windy too tomorrow and Wednesday before easing on Thursday, spells of rain or showers will affect most areas this week, but there will be some drier spells with sunshine.
Today & tonight
Monday has started grey, murky and frost-free across many areas, some patchy rain is affecting the hiller parts of the north and west and some overnight rain now clearing the far south, though there is some patches of clear sky and brightness in the east.
But for many it will be an improving day, with the rain in the far south and in the west clearing and most areas becoming drier and brighter but also increasingly breezy, though the north of Scotland will likely hang on to some patchy rain and there could be a few showers in the west. Temperatures this afternoon reaching 4-7C in the north, 6-9C in the south.
Turning increasingly windy overnight, perhaps gales in the west and after a dry first half of the night, cloud thickening with outbreaks of rain spreading in across more western areas by dawn. A frost-free night for most.
Tuesday
A windy, cloudy and damp day tomorrow for many, with outbreaks of locally heavy rain across Scotland, N. Ireland, northern England and west Wales, patchy mainly light rain elsewhere. Turning brighter but with showers from the northwest across the north and northwest through the afternoon though. Rather mild though in the strong southwesterly wind, probably the mildest day of the week too, with temperatures reaching 8-11C across Scotland and N. Ireland, 11-13C across England and Wales.