Tuesday
A windy, cloudy and damp day tomorrow for many, with outbreaks of locally heavy rain across Scotland, N. Ireland, northern England and west Wales, patchy mainly light rain elsewhere. Turning brighter but with showers from the northwest across the north and northwest through the afternoon though. Rather mild though in the strong southwesterly wind, probably the mildest day of the week too, with temperatures reaching 8-11C across Scotland and N. Ireland, 11-13C across England and Wales.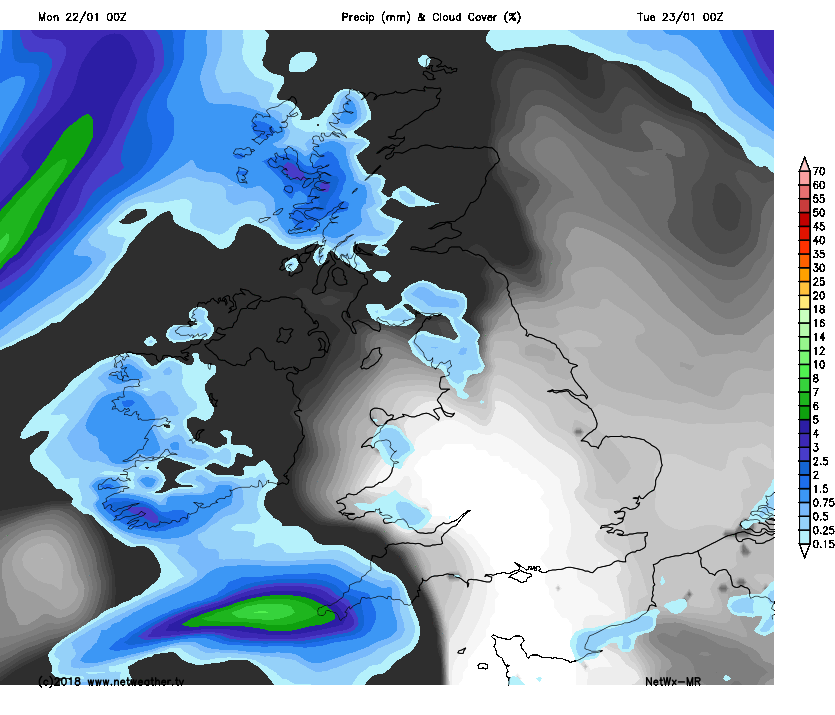 Wednesday
A band of heavy rain along a cold front accompanied by strong southwesterly winds will sweep southeastwards across all areas on Wednesday morning, the rain perhaps not clearing SE England and East Anglia until the evening But behind the rain, increasingly cooler and brighter conditions but still windy, with blustery showers across western areas – which will turn increasingly wintry over higher ground of Scotland – as colder air digs in.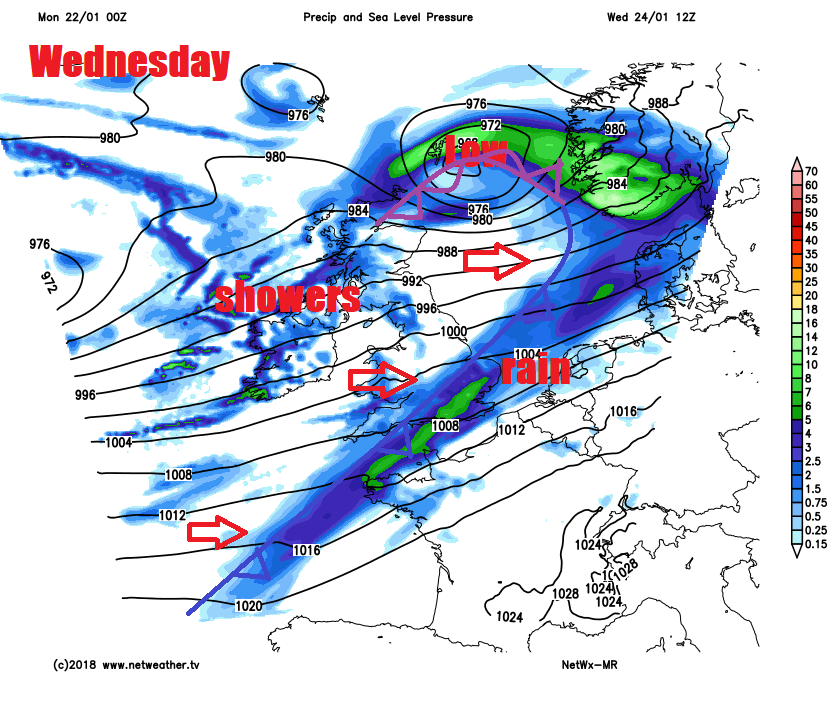 Thursday & Friday
Then a slightly colder end to the week, as polar maritime airmass returns from the west, though not as cold as it has been recently in the north. Low pressure will be moving over the UK on Thursday, so a windy and showery day, showers wintry over Scottish mountains, perhaps drier with sunny spells in the east. After a chilly and locally frosty start, Friday's looking mostly dry and bright, though clouding over in the west, with rain perhaps arriving in the far west in the evening.