To name a storm, there has to be an Amber warning and this usually related to strong winds but can relate to rainfall or snow. Met Eireann don't use the impact based warning system and look at numerical criteria.

Today they named #StormFionn showing collaborations can be tricky. There is no mention on @MetEireann twitter feed of #StormFionn. The naming was supposed to help identify specific severe weather events, and communicate the messages to the public better. Now we have a potentially nasty looking Atlantic storm developing ready to hit the UK on Wednesday night, and Fionn which isn't really showing on the pressure charts. Already people are getting confused about the storm for Tuesday night- Fionn and the message for the Weds night low/storm could be lost.
Wintry spell to start the week
We have brisk westerly winds blowing in all these sleet, hail and snow showers. Thundersnow too. The Yellow warnings are for Snow and Ice so as temperatures drop overnight, the mushy melting bits will freeze and there will be difficult conditions on the roads as the gritters carry on their work.
The yellow warning extends over northern and western England and Wales for Snow and Ice and runs until 11am Weds am. The winds are strong enough to blow the wintry showers far inland and there will be temporary coverings, slight deposits and whiteness over the hills.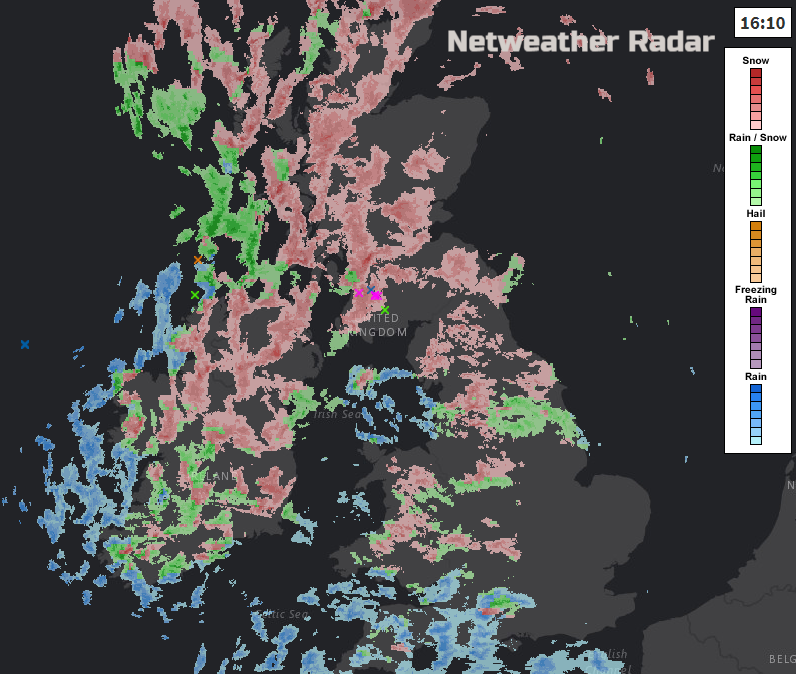 The yellow warning over Northern Ireland and northern Britain continues throughout Wednesday and there will be accumulations of snow for areas exposed to the west. The Amber warning marks an area where there could be wider disruption to transport and power supplies.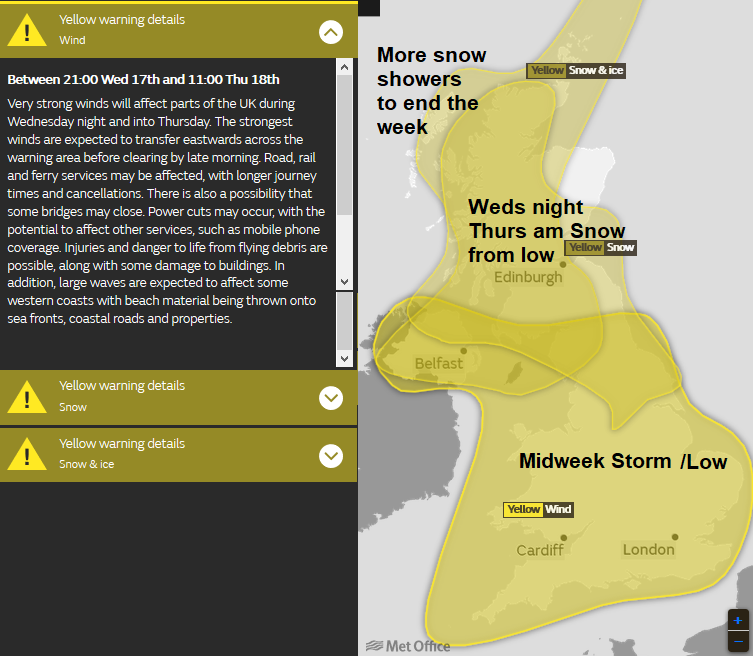 A warning for strong winds, gales and potentially stormy weather midweek with more snow.
Now the yellow warnings get even more confusing. A deepening area of low pressure is forecast to rush in from the Atlantic and bring gales Wednesday night clearing eastern England on Thursday morning. Around this proper low, will be heavy rain and the likelihood of heavy snowfall on the leading edge which will head over the Pennines into Scotland. We have a wind warning over most of England, Wales and Northern Ireland, Wednesday night well into Thursday morning. A warning for snow, over much of Scotland (not the far NE) parts of Northern Ireland and northern England. Plenty of uncertainty here as there could be changes in the timing, location, depth of the low, how far north it moves and how much turns to snow, or stays as rain. That is the low confidence part of the warnings, keeping it at Yellow but the impacts could be high for Thursday morning.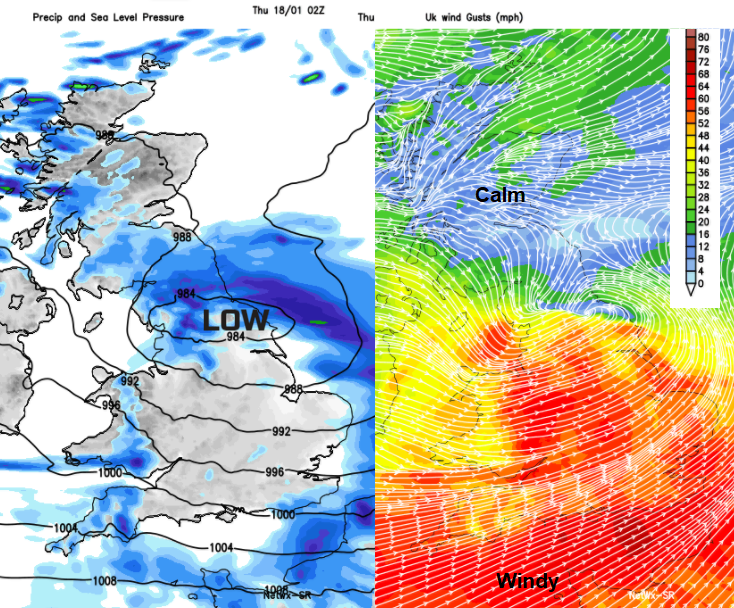 Once this low has nipped off towards Europe, the UK will be back in the chilly westerly flow and once again the wintry showers will set in, so we have another Snow and Ice Be Aware warning for Thursday into Friday, over NW half of the UK.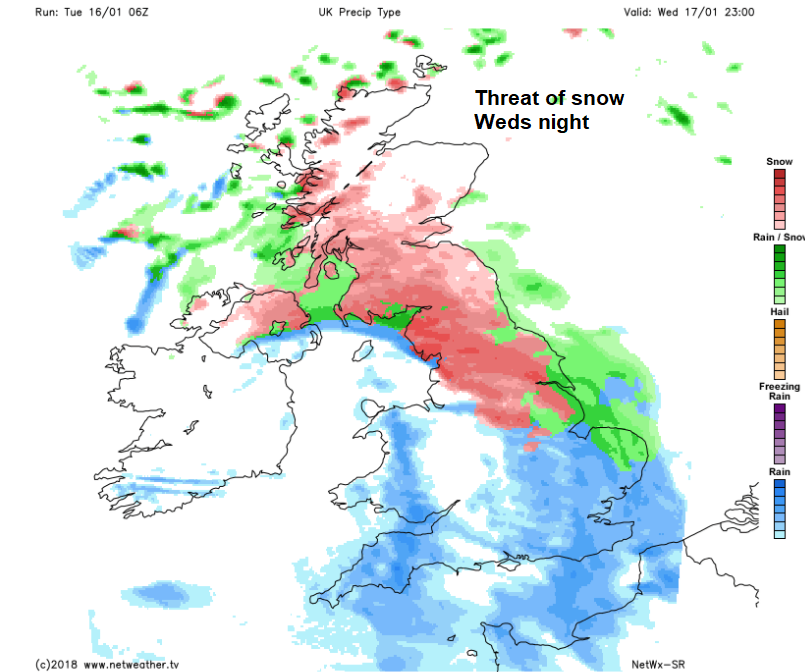 More discussion and chat
Regional threads, your local area, conditions where you are and nearby.
Name Our Storms - Storm Ffion the Georgina would be next name