A big weather pattern change from early Tuesday, with a Polar Maritime airmass, bringing colder NW winds and low pressure. This is the weather pattern until the end of the week, so cooler than recently and showery precipitation expected for most of the rest of the week.
Temperatures
Temperatures are around average for this weekend and start next week, but turning somewhat colder from the North West from around Tuesday.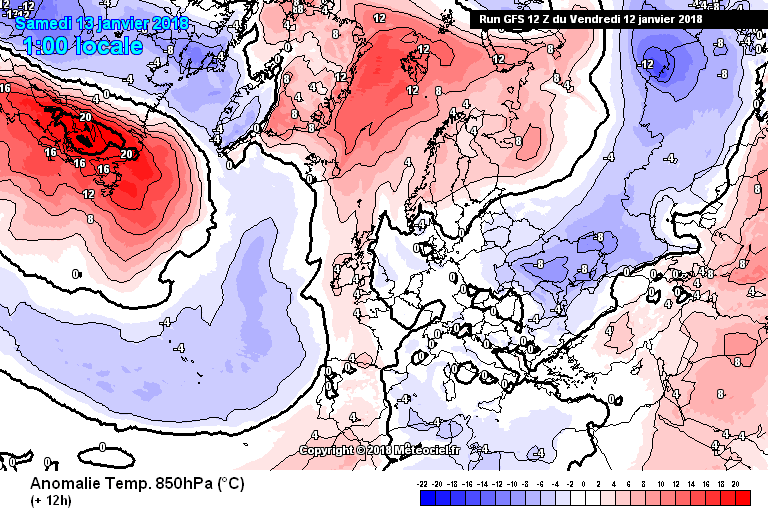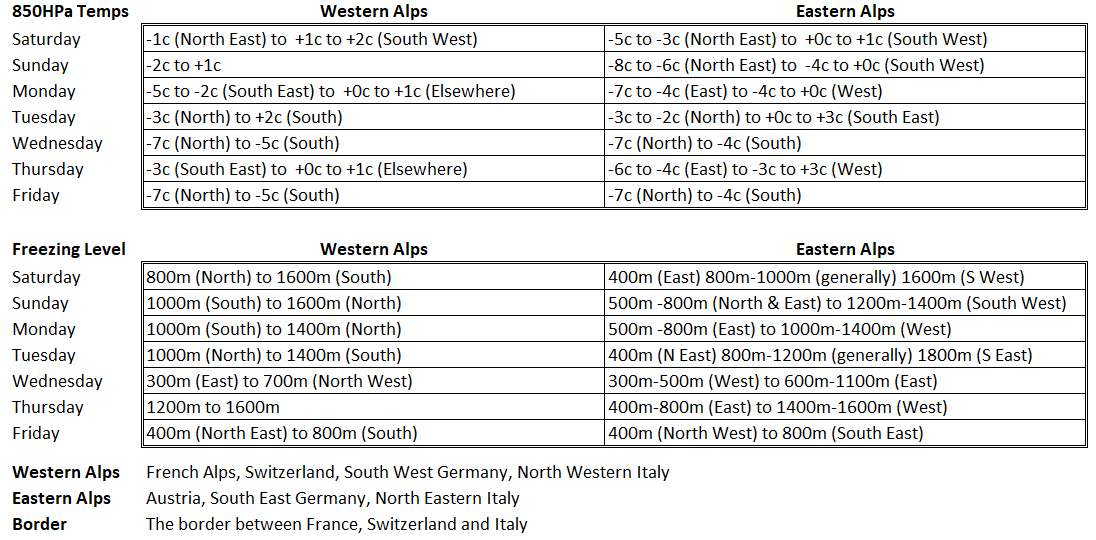 Precipitation
Weekend – It is looking dry for North and Western parts of the Alps this weekend. Showery precipitation is expected for Eastern and South Eastern parts of Austria on Saturday. This continuing in South Eastern Austria / North Eastern Italy for a time Sunday before fading in the afternoon.
Looking dry on Monday. On Tuesday precipitation edging in from the North East, with widespread precipitation for Western parts on Tuesday French Alps, Switzerland, SW Germany and NW Italy, at times this spreading across to Austria but a little drier here especially in Eastern Austria.
For Wednesday further precipitation is expected across the Alps, this is expected to be heaviest in the West, (French Alps, Switzerland, SW Germany and NW Italy) with large precipitation totals expected. For Eastern areas, there is likely to be moderate precipitation at in Western Austria, drier though in Eastern Austria.

For Thursday and Friday, a similar pattern is expected further precipitation, more especially in Western areas, heavy and persistent at times, while drier the further South and East you go.

Snow Amounts
For the rainfall events of next week, marginality in term of snow falling is likely to be less than recent weeks, Generally most of the precipitation is likely to be of snow above 1200m, with the milder sector expected on Thursday, with a full snow event currently projected expected above 1500m. The intensity of any snow is not likely to be as severe as recently but it is likely to be persistent so some moderate to heavy snowfalls can likely in certain locations.
Looking at snow-forecast.com, for days 4-6, over 150cm of snow is possibly locally in the Western Alps, including Chamonix. 100-150cm is possible elsewhere in the Western and the Central Alps, with 50-100cm expected quite widely over Western and Central Alps, with 25-50cm possible further East.
Summary
Dry and settled for this weekend, turning more unsettled from the North West with moderate to heavy snowfalls expected in places.