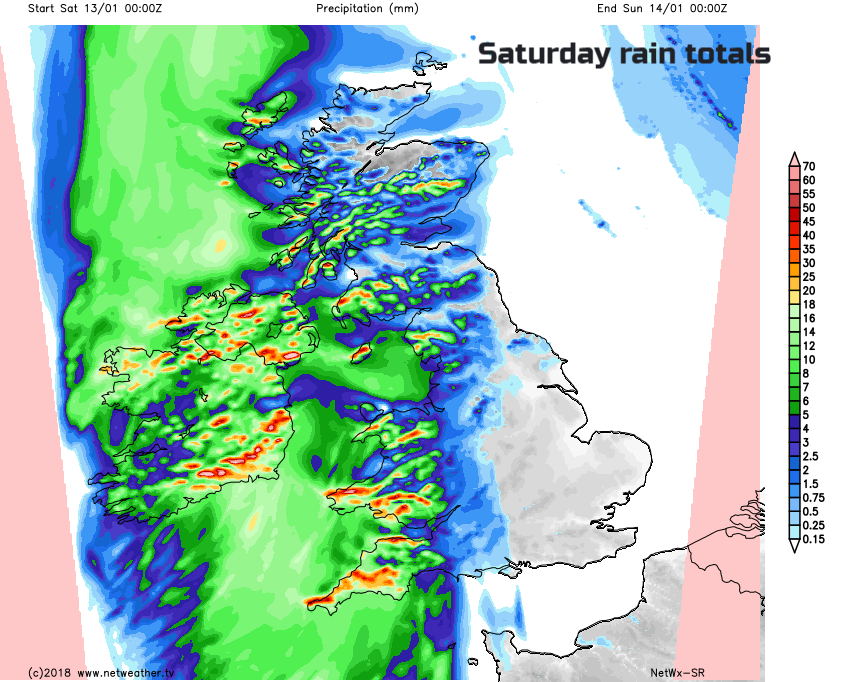 Temperatures remain around 7C although they will pop up to 9 or 10C for a time in Ulster between the fronts. It will feel quite miserable in the wind and rain for Wales and SW England, also for NW England and W. Scotland during the afternoon.
Everything fades a bit by Saturday night; the winds ease down, the rain becomes more patchy but it stays grey and damp with strong S winds for the far NE of Scotland.
This weather system falters in its attempt to move over the UK, but the next one should be more successful to end the weekend.
Sunday
Another mixed start but with light winds away from the far north. It will be cool with patchy frost away from the decaying band of frontal cloud and dampness. There will be fine, bright evening sunny weather about on Sunday until an active weather system swings in from the NW. This will bring heavy rain, strong winds and gusts over 60mph for western Scotland, higher by Sunday evening for the far NW. There could be flooding issues for western Scotland due to the heavy rain and melting snow.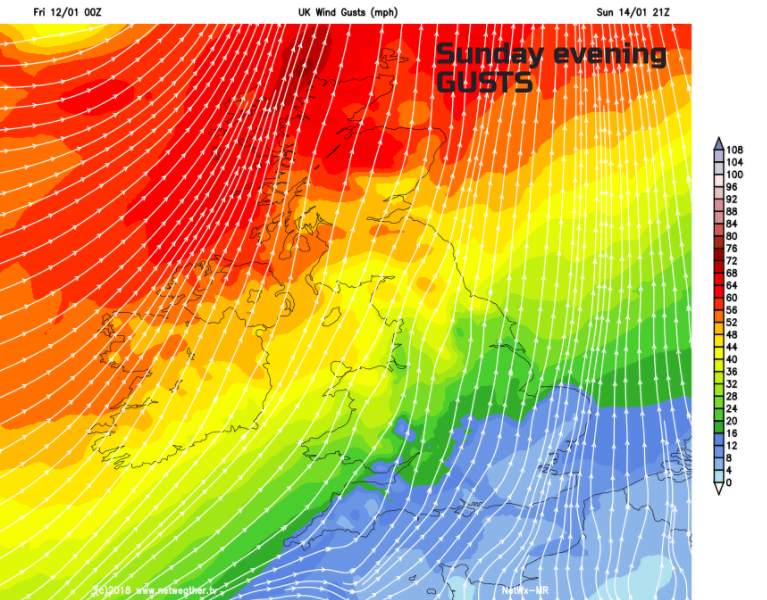 That band of rain and winds moves SE overnight, over England on Monday. Behind this, is colder air and strong westerly winds. Next week looks colder, especially in the wind with wintry showers whistling in from the west. There will be snow, mainly for NW hills but flurries and dustings for other western parts of the UK.
More about next week's cold air and snow showers