For the start of next week, Low pressure intensifying to SW parts of the Alps, with persistent precipitation expected in SW parts of the Alps with some very strong winds possible here. High Pressure is expected to give more settled and milder conditions over Northern and Eastern parts of the Alps.
Around midweek, the wind is expected to bring in Westerly winds, which is set to clear away the very mild air over the Alps, and feed in cooler weather from the West, with temperatures edging closer to the seasonal averages.
These Charts show the Synoptic Pattern for the week ahead (left), the Temperature Anomaly (right) - notice a large amount of red shading over the Alps indicating above average temps at times this week.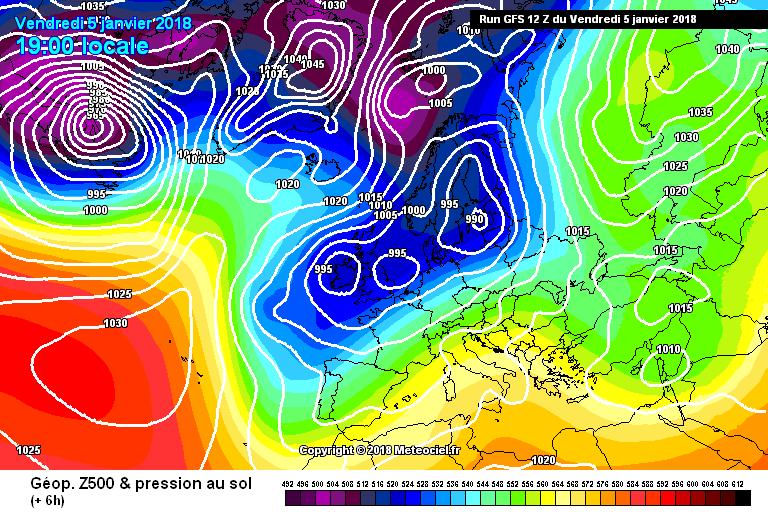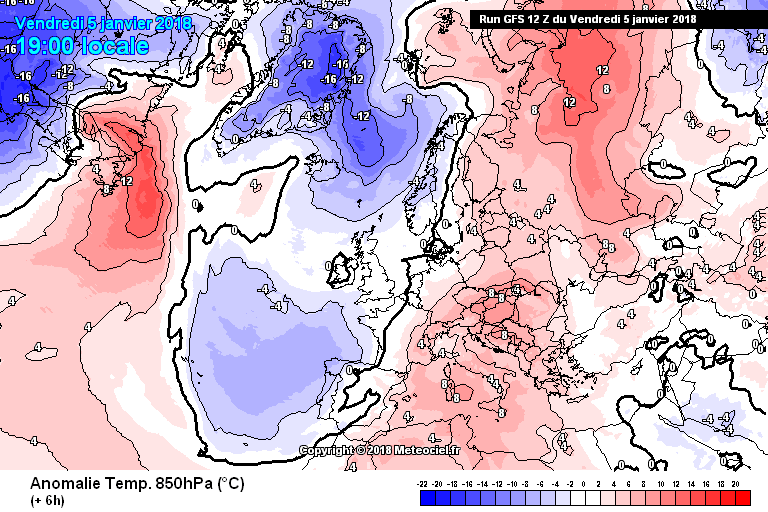 Temps
The mild weather of recent days is set to continue for the weekend with very mild conditions for Northern parts of the Alps and a possible foehn wind with winds from the South West.
Similar for the start of next week, remaining mild over Northern parts of the Alps but with the foehn risk areas changing due to the winds veering to a South Easterly.
Turning cooler from the West midweek, as winds veer to more of a westerly.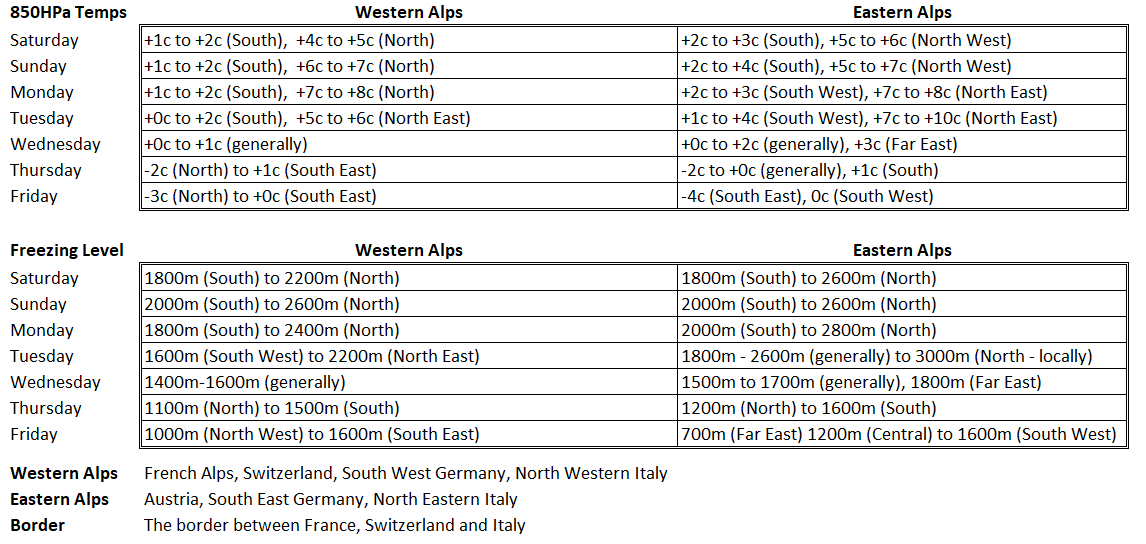 Precipitation
For this weekend, it is looking mostly dry for most parts of the Alps, however with patchy precipitation for the Switzerland, France, Italy border area on Saturday.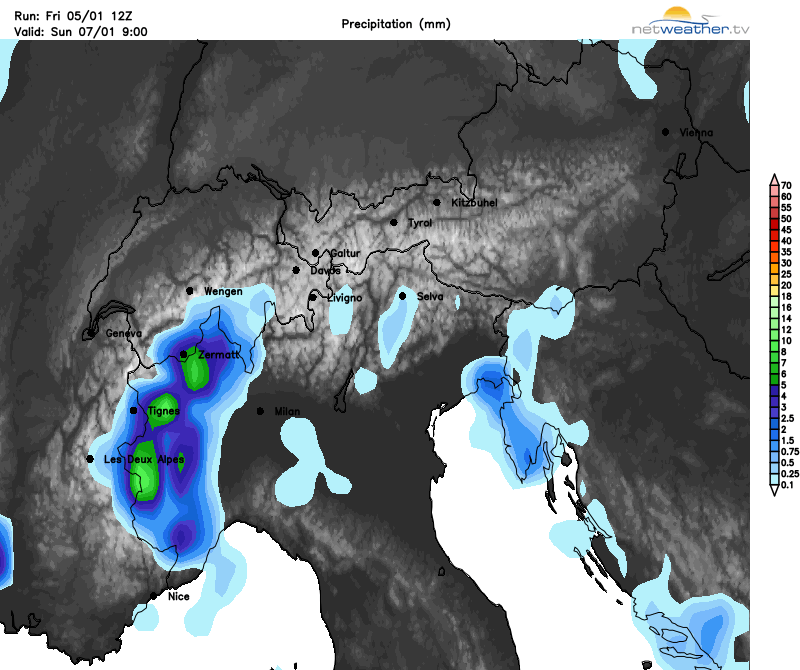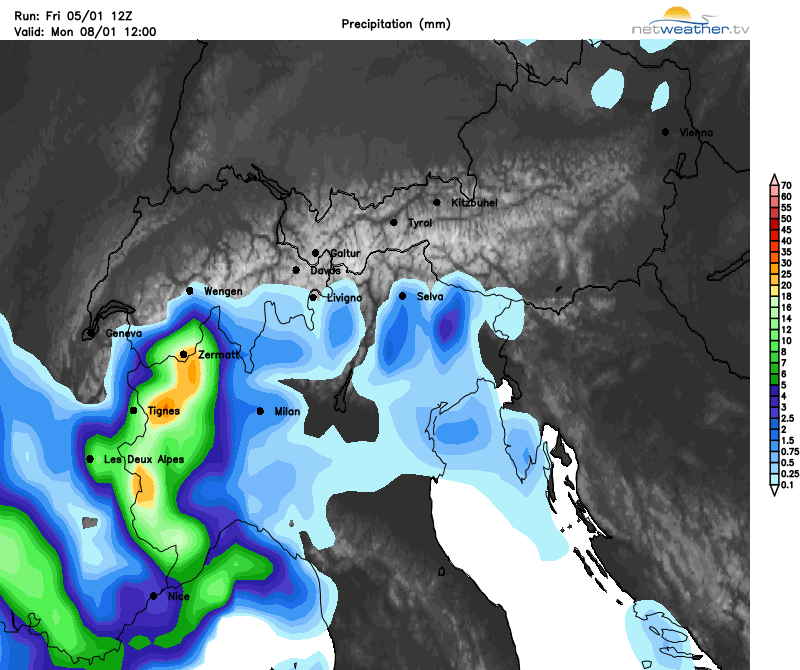 This precipitation becoming more persistent and heavier later on Sunday and lasting through Monday, where it is likely to spread more generally over the French Alps, NW Italy and Southern parts of Switzerland. This precipitation is expected to continue early on Tuesday before it moves to Southern parts of Switzerland and Austria with some precipitation lingering over Austria for a time Wednesday.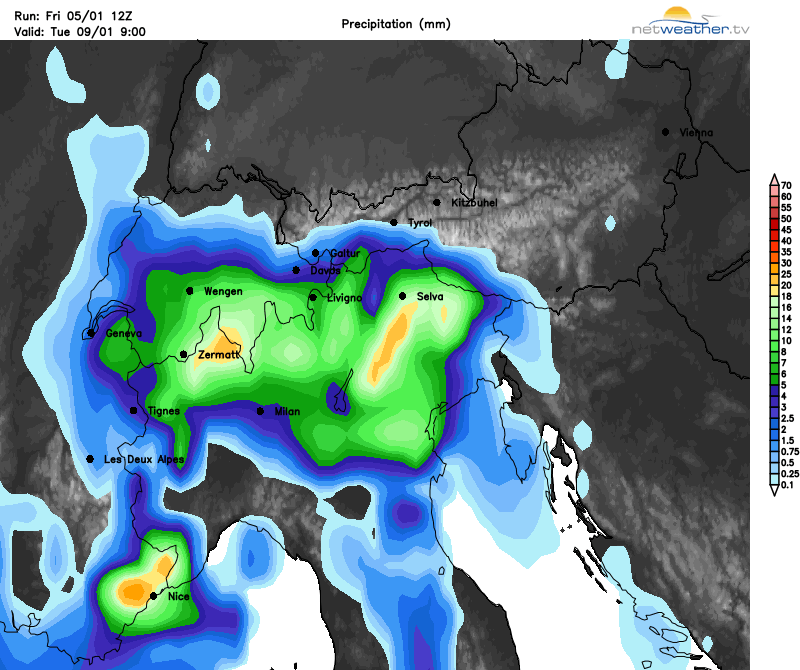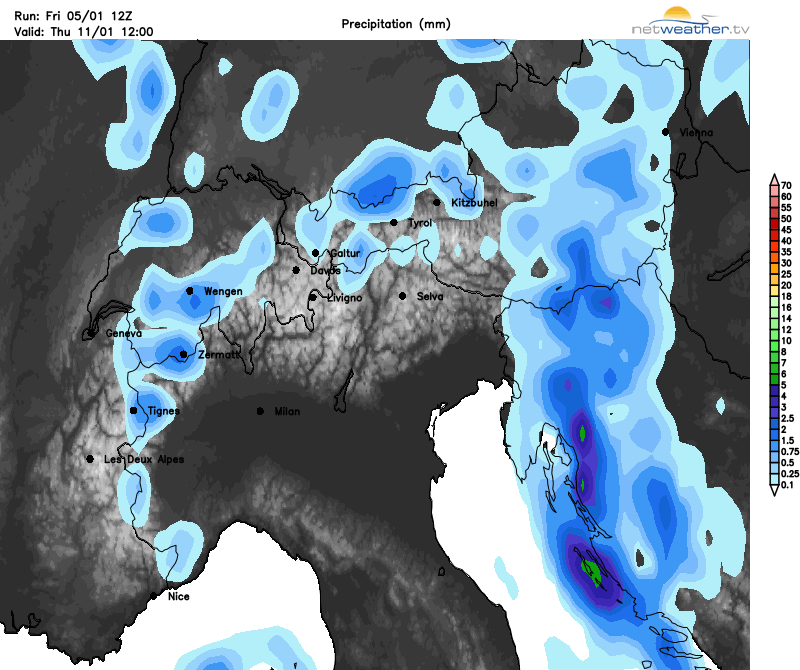 Towards the weekend, some showery outbreaks are possible more especially over Austria, snow to quite low levels.
Snow amounts
The precipitation over the next four days is very heavy localised to areas on the France Italy border areas, and the Italy Switzerland border areas. In prime spots well over a metre of snow above 2000m is possible with Zermatt a prime candidate.
Below 1500m the current indication is that not much snow is expected and areas further North and East may well remain completely dry for the first part of the week.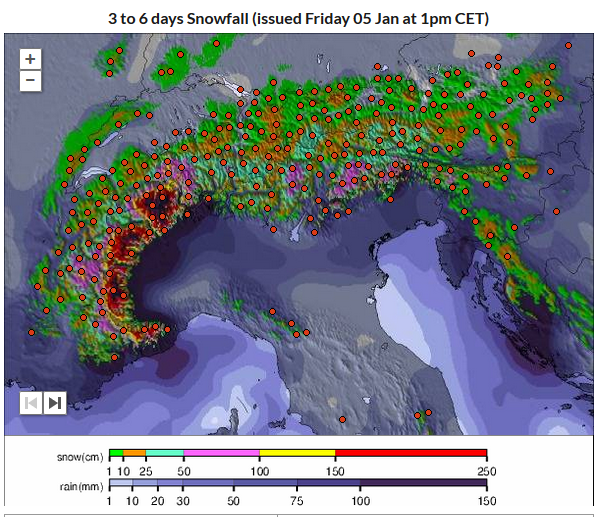 Summary
Austria and Eastern Switzerland – Excellent current snow conditions to start, turning very mild especially in Northern areas which will turn slopes slushy, but a lot of dry and bright conditions to ski in, before a return to average temps before the weekend.
North Western Alps – While good snow cover remains, snow remains heavy on-piste, and mild temperatures will not help conditions to start the week.
South Western Alps – While good snow cover remains, snow remains heavy on-piste, localised very heavy snowfalls and strong winds will give poor skiing conditions, but as things settle down midweek, the fresh snow will vastly improve conditions on higher slopes (above 2000m),